Soma Winery, 201 S Main St, FW. 682-703-1515.
11am-10pm Tue-Thu, 11am-11pm Fri-Sat.
Girls just wanna have fun.
Truer words have never been spoken, er, sung. However, I would amend Cyndi Lauper's iconic lyrics to "Girls know how to have fun." Well, the wild bunch who gathered at Soma Winery with me one toasty afternoon undoubtedly do.
What was meant to be a brief adventure in day-drinking turned into more of an epic with lots of top-notch wine, then dinner and barhopping across Magnolia Ave until that time of night meant for Semisonic's anthem. As someone who was unfortunately feeling her age, I must admit that closing time was a welcome respite.
After we'd mostly recovered the following day, we bevy of Betties exchanged the customary "We must do that again!" texts. One response neatly summarized our shared experience: "Just not so hard next time lol. Seriously, I felt it in my liver."
The newest wine bar on South Main Street played its part in that liver lashing, namely where it all began. As the burgeoning district bustled all around, Soma's front door on the corner of East Daggett hung wide open, beckoning us inside for happy hour.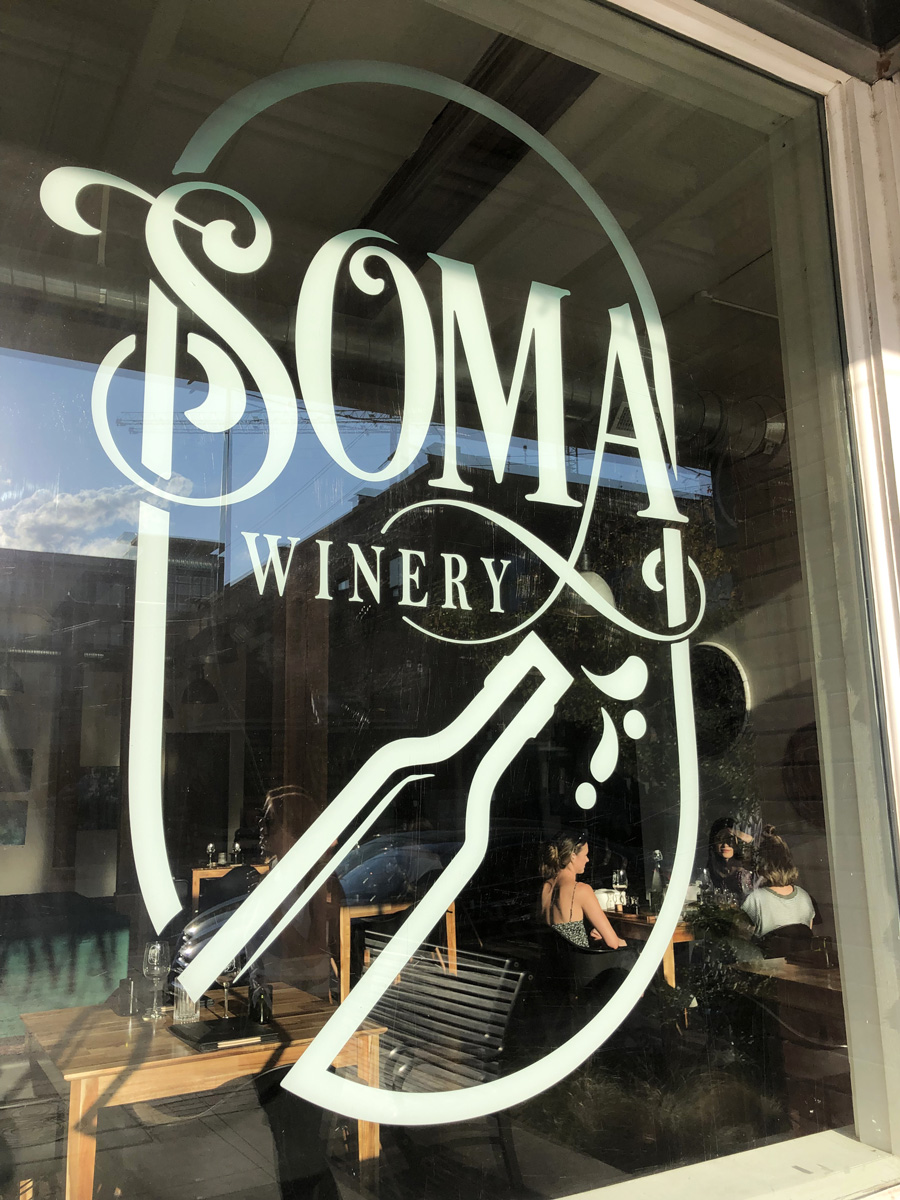 With exposed brick peeking out in splotches from behind white stucco, as if someone had torn through it like paper to reveal what lay hidden beneath, the interior walls betray the building's age while the decor elevates the style to a more modern, polished industrial. Large street-facing windows and high ceilings make the micro-winery feel bigger, more open.
Intimate tables line one side of the airy space closest to a gallery of modern art. In the center of the room, two forest green velvet divans in a midcentury modern style face each other atop a fancy oriental rug for more of an upscale living room feel. My "cru" claimed the loveseats and indulged in several flights and bites while a few couples crooned at the date-night tables.
The current wine selection is displayed in neat rows on the bar counter, with the red on one side and white, sparkling, and rosé on the other. Thanks to my overactive imagination, I envisioned the entirety of West Side Story playing out, where the wine of a different vine foment (or should I say "ferment"?) discord and "bottle" it out on the streets through song and dance, but my version has a much less tragic end, in which the only "blood" shed is delightfully potable.
I could have easily stuck to one side — Team Dry Red all day, baby! — but it's always good to try new things, no? To be fair, I've dabbled in a dry white or two, even a sweet moscato on occasion, so I circled Fat Bastard Chardonnay on my flight card. Short descriptions are included under each option, graciously taking some of the guesswork out of the decision-making process.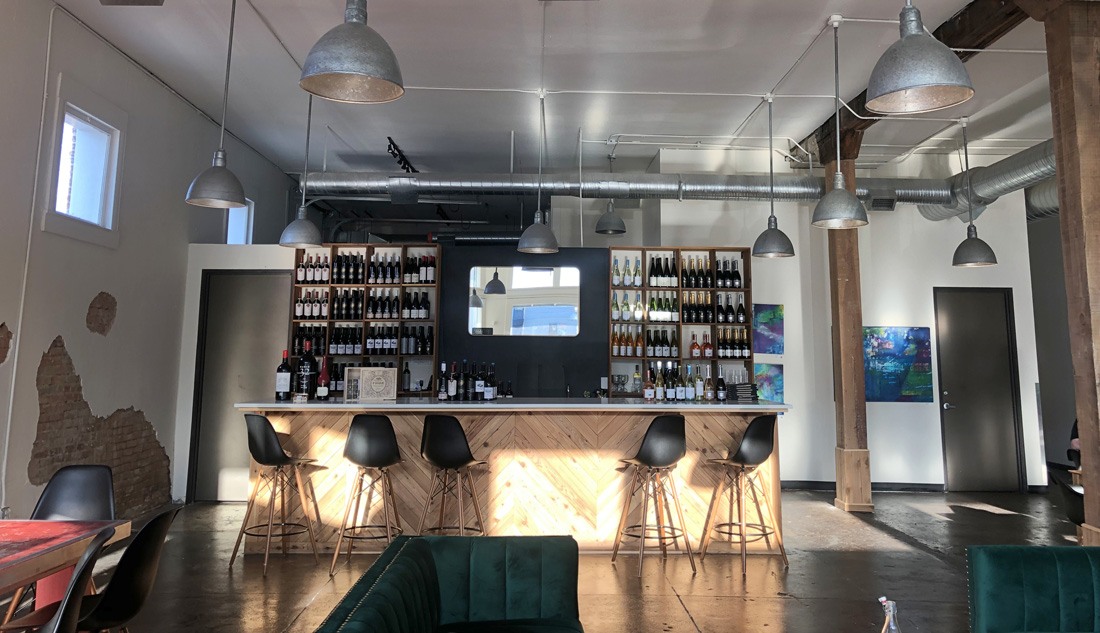 Though I recall savoring the Fat Bastard's cool crispness, I genuinely couldn't describe much else about it, because the dry white paled in comparison to the others. My notes from the excursion amount to the rantings and ravings of a burgundy booze-crazed lunatic. Despite my lapse, I assume the description of "Kaweah peach, vanilla, toasted oak" must be accurate.
I generally (read: compulsively) proceed down a flight from left to right. This time, though, the group kept fawning over one in particular, so I deviated. The Corte Fiore Montepulciano possessed a buttery full-bodied quality, with just a slight sharpness and hint of fizz. The flight card told me I should have detected notes of wild cherry, baked fig, and black pepper, but I truly have not the words to convey what my mouth experienced. In my notes, I was clearly manic for it: "the best!!!"
A sucker for a dryer-than-the-desert malbec, I jumped back to the Tall Dark Stranger. You wouldn't guess that it mainly contains fruit (black cherry, raspberry, and blueberry) from how decidedly unsweet and deeply dry the final product is, but I'd take that stranger any day. Even The Storyteller Cabernet Sauvignon with baked plum, blueberry, and dark chocolate, though with a sweeter bouquet than the rest, tasted just as smooth and robust as the others. If this were a dance-off set to Stephen Sondheim's score, the reds would have dominated.
As cork after cork was popped, the troupe did a little traveling, all from the comfort of the couches. The Grand Tour of Europe charcuterie treated our taste buds to English cheddar, Spanish manchego, and Dutch gouda along with salami and crackers, not to mention the box of scrumptious chocolate truffles we scarfed.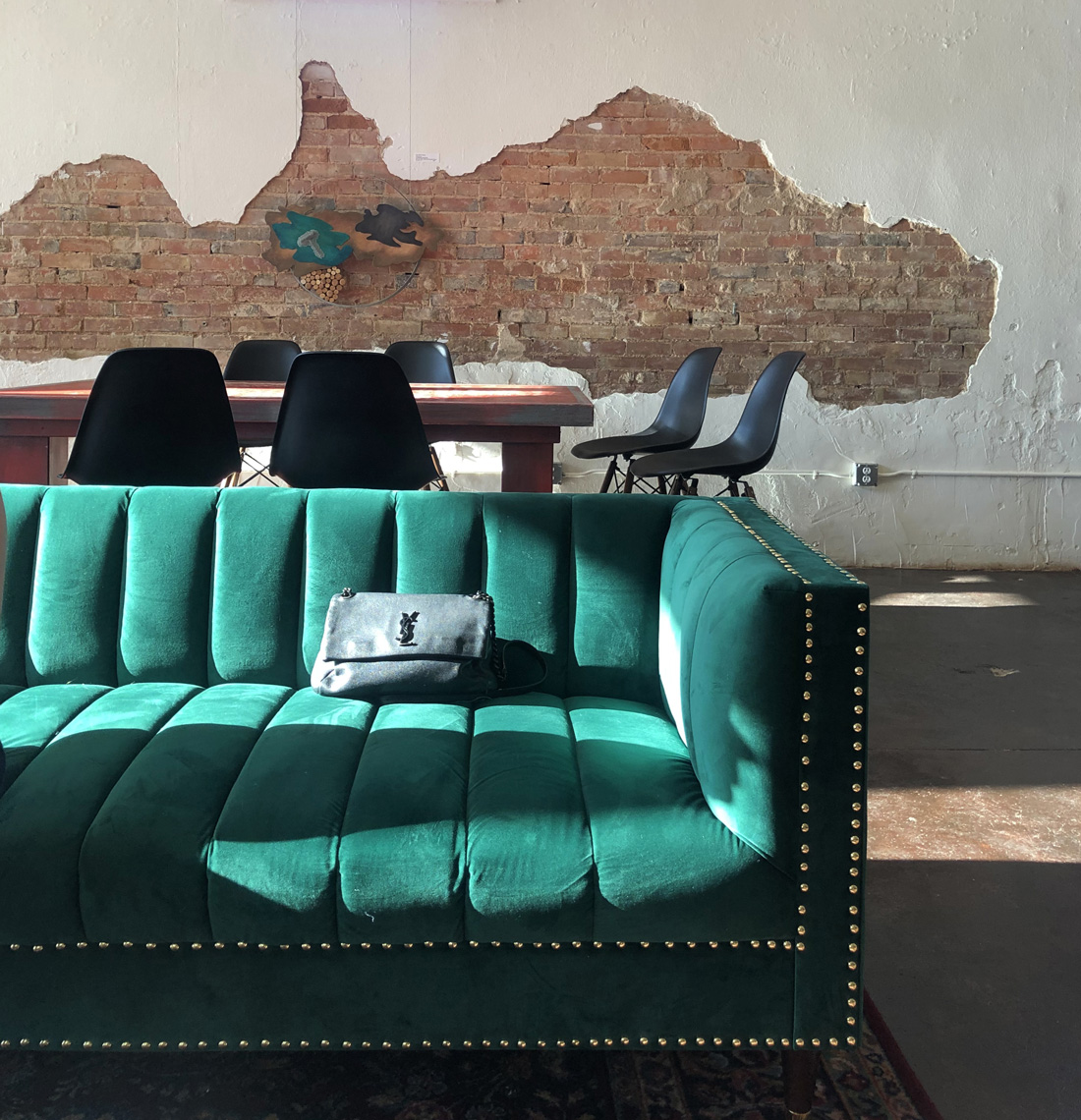 In addition to the light bites, Soma will soon be rollin' out some new menu items, specifically panini. The woman working the bar even brought our group mini squares of the yummy caprese panino with tomato, mozzarella, and pesto and invited us back soon. She must have loved us … or maybe the scads of vino and vittles we ordered.
Thanks to the fine wines and charming atmosphere curated by Soma Winery, I have no regrets about my state the next morning, nor my soon-to-be-permanently claret-stained teeth. I'm tellin' ya — girls know how to have fun. Here's to feelin' it in your liver.