On a recent chilly afternoon, Terry Roach gave me a tour of a densely overgrown and littered forest in Benbrook. Although the land is not owned by the city, there are no fences or signs warning folks to stay away.
"This was one of the gems of Benbrook," said the private citizen and Benbrook resident, referring to the green space where he used to run. "It had some nice trails. I kept care of it and picked up trash where I could."
A tall brick fence now partitions the fields from newish apartments nearby. Roach said the residential buildings completed in mid-2020 effectively cut off the bicycle and running paths, but Roach's fondness for the area kept him coming back to pick up litter.
Two years ago, Benbrook police officers Lyle Bremmeyer and Michael Crow detained Roach for more than 20 minutes on suspicion of stealing. Based on police records, the officers falsely reported he was at an active construction site even though the apartments had been completed by that time. All he was doing was picking up trash.
"That day, we had two rogue officers who took advantage of that call," Roach said, referring to what he suspects was a call about suspicious activity that prompted police involvement. "The officers yelled, 'Show us your hands.' They didn't listen to my story and threatened to arrest me."
Roach readily acknowledges that, unlike many other Americans, his interaction with police did not end in bodily harm or violent death. The public school teacher would have let the ordeal go if the Benbrook police had answered one simple question: Why was he detained?
Instead of providing answers, peace officers and city officials in the small suburb near southwest Fort Worth doubled down on false statements that sought to portray Roach as the scofflaw.
Based on documentation shared with me, Roach's repeated attempts to obtain bodycam footage from that day have been obstructed by Benbrook police, city attorneys, and county prosecutors.
Based on emails, the Tarrant County District Attorney's office refuses to compel Benbrook to hand over the footage or acknowledge that the two Benbrook officers repeatedly lied to Roach. The county open records division, managed by the DA's office, recently filed a brief with the state attorney general's office requesting the AG to allow Benbrook to conceal the bodycam recordings. Open records officials argue that caveats in the Texas Public Information Act permit governmental groups to withhold information tied to investigations that do not result in a conviction. The two officers have yet to be disciplined.
Based on redacted city documents, Benbrook taxpayers have spent more than $15,000 since early 2021 covering legal fees for Taylor, Olson, Adkins, and Sralla, the Fort Worth law firm contracted by Benbrook to file open records briefs, including for Roach's requests.
"In essence, unless someone is arrested or physically assaulted by police, there's huge latitude for police to abuse citizens' Fourth Amendment rights and other rights," Roach said.
When Benbrook attorneys eventually agreed to release documents to Roach, he alleges the attorneys padded the package with irrelevant documents to allow the city to charge him more. The Benbrook resident emailed me a release that includes a photo of an unidentified Benbrook police officer's clothed crotch — an overt attempt to mock Roach's lawful requests for government information.
Benbrook officials ignored my requests for comment on the crotch shot and Roach's concerns.
In November 2020 — the same time period of Roach's detainment — we published an examination of the lengths city and county officials go to when hiding embarrassing or incriminating information from the public (" Open Government or Legal Loopholes?" Nov. 2020).
Local government transparency has not improved since then and has arguably become more obstructionist, which necessitated our revisiting the topic now while providing practical tips for lawfully requesting public information from and filing complaints against public officials in Fort Worth, Tarrant County, and local law enforcement.
While Roach's story spurred our current examination of government transparency, it was the work of local criminal defense attorney Leon Reed that caught our magazine's attention more than two years ago. Reed was requesting the location of Fort Worth police cameras on telephone poles in his predominantly Black neighborhood of Como on the West Side. City attorneys refused to release the information, publicly stating that doing so would compromise police work. Reed said he believed that releasing the information would reveal the cameras are disproportionately packed in Black and brown neighborhoods. City officials successfully hid the locations of the cameras, and Reed continues to be a vocal critic of racist policing habits.
The city's successful efforts concealing the location of police cameras followed a broader trend in Texas, one that the Associated Press reported on in 2017. The number of open records "denials has been soaring," the AP said. "In the fiscal year that ended in August 2001, governments forwarded about 5,000 denied record requests to the attorney general's office for review. That number jumped to more than 27,000 in 2016. Much of the increase has occurred in the last decade."
Heading the AG's office since 2015 is indicted AG Ken Paxton, a staunch supporter of the Big Lie. Texas' top law enforcement official routinely abuses his office for self-serving reasons, such as when he sued several states to overturn the results of the 2020 presidential election. It was widely believed Paxton was seeking a pardon from the former president. The AG's disregard for ethics may explain why his staffers act against the public interest when fielding open records requests.
When AG legal briefs aren't effective, and they often are, bureaucrats typically send you a large itemized bill for your requested documents. Once such egregious example from mid-2020 came from No Sleep Until Justice's request for copies of all discipline reports for Fort Worth police dating back more than a decade. The city attorney's office, which handles open records requests, responded with a $1,731 bill and gave the local social justice-minded group 10 days to pay in full. No Sleep volunteers paid the fee, and our magazine was the first to publish offenses by several dozen officers who remain at the police department.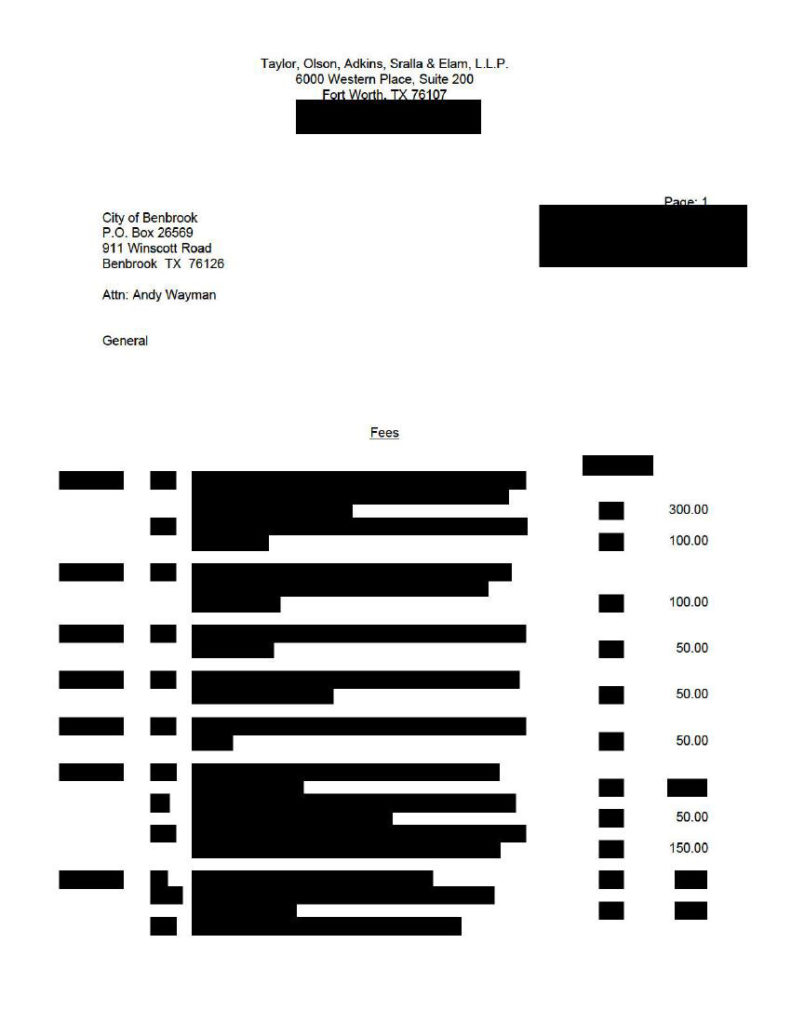 When those tactics don't work, government attorneys rely on a wide range of legal loopholes in the Texas Public Information Act to prevent embarrassing information from reaching the public. Those caveats can include something as seemingly benign as the presence of a birthdate. Benbrook officials, for example, maintain that bodycam footage of Roach's detainment cannot be released because the video contains license plate numbers that a high schooler with an iPhone could cover up.
Locals are increasingly taking to speaking at city council meetings, creating livestream videos, and uploading videos to YouTube to vent their frustration with the local government's fear of releasing public information. Indeed, the top complaint our office fields about government malfeasance is tied to the lack of government transparency locally.
Demanding accountability from a system that protects its own can seem insurmountable, but for fellow citizens and other journalists, the lessons that many others and I have learned over the years can still be put to good use.
****
Locals seeking accountability from elected leaders have recently begun calling out public officials during open meetings.
Though those forums typically reach only a few hundred viewers at most, last year saw a rise in YouTube posts from locals and local self-described First Amendment "auditors," who see asserting free speech rights as a buttress against tyrannical rule.
One local using YouTube to push back against government obfuscation is Cody Warden (@CodyHighroller). In June, he published a video of his visit to the open records division of the DA's office on the hunt for info related to his early-2021 arrest. The post has nearly 8,000 views. In its written description, Warden alleges that then-DA Sharen Wilson directed her office to deny public requests for information.
"I need the police report from Burleson and Euless," he says to a DA official at the Tim Curry Criminal Justice Center.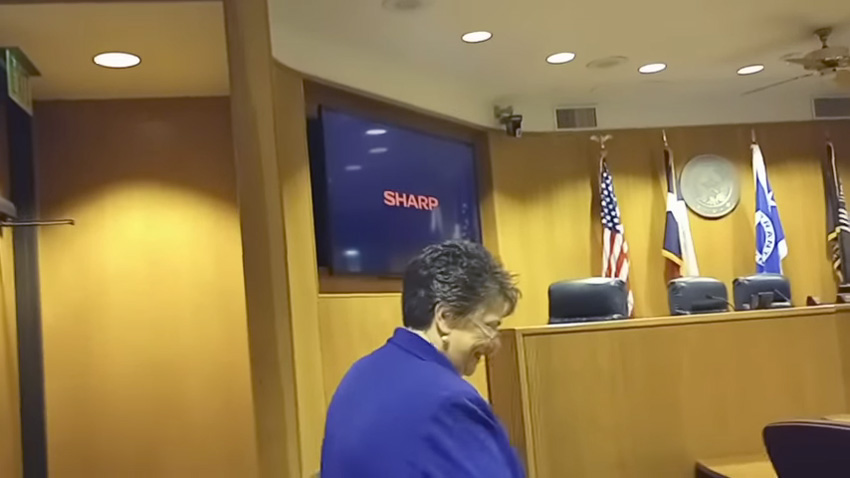 In the video, Warden alleges the DA's office is trying to hide behind government code.
"They have made it virtually impossible to get any public records," he says.
Warden maintains his family violence arrest was unwarranted — something he believes released police bodycam footage and records would prove.
The YouTuber is suing the DA's office for violations of his civil rights. Warden has several thousand subscribers and several dozen videos. "Tarrant County District Attorney Gets Absolutely Obliterated" — filmed during a commissioners court meeting — drew nearly 100,000 views.
"Is the First Amendment illegal in Tarrant County?" Warden asks DA Wilson as she smirks and walks away. "Why are you prosecuting Manuel Mata" for filming police?
Warden is referring to a citizen journalist who has taken a multi-pronged approach to addressing misconduct by local law enforcement (" Auditing Citizens' Rights," Nov. 2022). Beyond filing formal complaints against the cops, Mata alleges they violated his rights by unlawfully arresting him outside the Tarrant Appraisal District (TAD) and his Southside home, among other incidents. Mata frequently livestreams police interactions with civilians through his YouTube channel @ManuelMata.
Locals have few resources for learning about open records laws. Stewards of government records rarely provide useful advice on how to obtain public information, which makes the work of the Freedom of Information Foundation of Texas all the more needed.
Kelley Shannon frequently advises Texans and reporters on how to request public information effectively. The nonprofit's director organizes educational events, advocates for transparency in government dealings, and maintains a hotline (1-800-580-6651) to field violations of the Texas Public Information Act.
In mid-2021, Shannon told us Fort Worth was one of the worst offenders in the state that year when it came to municipalities that skirted Texas Public Information Act mandates. Throughout the first year of the pandemic, city officials used an obscure AG opinion to deny the release of documents because the open records department was working with a skeleton crew due to COVID (" Protecting the Right to Publish," June 2021). When filing open records requests, Shannon advises requestors to focus on clarity.
"Be specific on the front end," she said. "It also helps you not be bombarded with gobs of records that you don't want or even need. Be polite and professional. Know your rights, but realize that the employee you are dealing with is somebody who understands your rights and values their role in being the custodian of the people's information. If you are looking for data that is kept in a spreadsheet, ask for it in the way that you want it so that the government official doesn't just convert it to a PDF. There are many places that try to get requests through portals. You do not have to use an online portal. You can email, mail, or hand-deliver your request."
Texans access state information through the Texas Public Information Act and Rule 12 of the Texas Rules of Judicial Administration, the former governing how non-judicial records are requested and the latter detailing how folks can formally ask for communications and records by judges. The Freedom of Information Act, alternately known as FOIA, pertains to federal agencies.
Fort Worthians can file open records requests several ways. One of the easiest is by emailing PublicInformationAdministrator@FortWorthTexas.gov. As Shannon advised, be specific about the information you are requesting. Requests for police documents go through the city, and within 10 days of the request, city staffers must provide a date when the city will make the documents available or steps the municipality will take to withhold the docs.
At the county level, requestors can email OpenRecords@TarrantCountyTX.gov to reach the open records division of the DA's office. Public queries can also be mailed or hand-delivered to Tim Curry Criminal Justice Center, 401 W. Belknap, 9th Fl., Fort Worth, TX 76196.
Less understood by the public are Rule 12 requests that require judges to release internal communications, records, and any documents that do not directly deal with a judge's rulings. In my experience, Tarrant County's judiciary is content with the low level of awareness about these disclosures.
The requests must be sent to the records custodian. For example, if someone were to request the Oath of Office of a visiting retired judge to determine if that judge was constitutionally qualified to preside, the following can be sent to Tracy Kemp ( THKemp@TarrantCounty.com).
Dear Tracy Kemp,
Please find by this email my request under Rule 12 for [insert request details].
Sincerely,
[insert name]
Kemp's boss, Administrative Judge David Evans, has a long history of assigning visiting retired judges under false titles and a documented record of not requiring visiting retired judges to file the Oath of Office before assignments as required by Article 16 of the Texas Constitution.
Tarrant County's magistrate judges are by far the most obstructionist local governmental group when it comes to Rule 12 requests. Administrators at that office routinely fail to follow Rule 12's mandate that government officials do their best to follow the spirit of the law and not obstruct requests.
After a magistrate office coordinator refused to clarify where to send my Rule 12 request, I called their office (817-884-1251) to ask whether the public has a right to Rule 12 requests under state law. The person answering only then grudgingly forwarded my request to the magistrate judge in question. Magistrate judge emails, and judicial emails in general, are not publicly disclosed and must be requested from county officials.
Local magistrate judges routinely abuse their positions to target perceived political enemies through punitive bond conditions. Citizen journalist Mata continues to be targeted by those gatekeepers, and I have witnessed Magistrate Judge Mark Thielman place a no-contact order between myself and my then 2-year-old child due to bogus harassment charges of which a jury recently found me not guilty. Thielman is a close friend of my daughter's maternal family, and it is my belief that he abused his position to aid their efforts to keep my child from me purely out of spite.
Targets of retaliation by local magistrate judges can request communications to and from the scofflaw judge with keywords (such as the defendant's name) within applicable dates. If the request is appealed to the Office of Court Administration (OCA), which handles appeals to conceal Rule 12 disclosures, forward a letter to them describing the alleged criminal actions of the judges for OCA's review.
Next up: pro tips on how to file criminal complaints against corrupt judges and peace officers.
*****
In early March 2020, days before COVID shut down life as we knew it, I accepted an invite from Fort Worth Police Capt. Bryan Jamison to meet at the Bob Bolen Public Safety Complex on the South Side. Jamison agreed to discuss sworn complaints I filed against Chadwick Scroggins and Wade Walls, who both continue to work for FWPD Internal Affairs.
At issue was meddling by a well-connected family that resulted in bogus harassment charges against me intended to obstruct my family court case. Around a dozen unanswered phone calls to my daughter's maternal grandfather pleading to know if my child was alive were used by former DA intake attorney Alfredo Valverde — who currently serves on Benbrook's planning and zoning commission — as an alleged criminal offense. An officer involved in the investigation who asked not to be named described to me acts of obstruction of justice allegedly committed by members of the DA and Fort Worth police tied to my charges.
Days before my 2020 arrest for harassment, Sgt. Dani Davis emailed her superior officer, Lt. Jeremy Allen, to detail the obstruction by officials who remain in office today.
The alleged victim, a local attorney, "has used her DA connections to try and supersede and dictate how the detective works her case," the email reads. "She has used countless connections in the PD and DA's office to … have the case reassigned" to an officer who would comply with Valverde's plan.
Interfering with or obstructing the work of a peace officer in Texas is a Class A misdemeanor. I sought answers about who committed the alleged crimes, and Scroggins and Walls repeatedly lied to me throughout my initial investigation. The officers falsely stated that no one interfered with my case, despite internal emails and DA disclosures that said otherwise.
After sending my complaints to the city's Ethics Review Commission, a five-volunteer board that enforced the city's Code of Ethics, I learned city councilmembers had allowed the commission to dwindle to nonexistence (" Ethics Review? What Ethics Review?" Nov. 13, 2019).
During my March 2020 meeting with Jamison, he guided me toward a small interrogation room deep within the complex. I expected a civil conversation about my complaints but received knee-jerk outbursts and angry barking. At one point during his hour-long tirade, he yelled that I should be careful about having theories about police misconduct. The not-so-veiled threat prompted me to file a sworn complaint against Jamison.
The then-newly formed Office of the Police Oversight Monitor fielded my complaint and found Jamison free of any wrongdoing from his unhinged mishandling of a formal complaint of police misconduct. For two years, I have sought the voice recording that Jamison made of our conversation. The captain first hid evidence of his verbal threats by citing an exception in the Texas Public Information Act that allows the withholding of evidence while a criminal investigation is ongoing, based on the government-fabricated harassment case against me.
When a jury found me not guilty of harassing the man who was hiding my child in his home, the city attorney's office again refused to release the recordings of Jamison's threats, this time because the Police Oversight Monitor found Jamison free of wrongdoing.
While my attempts to hold Jamison accountable for his misconduct failed, citizen journalist Mata has found a method for successfully filing complaints against peace officers. He has filed several that were substantiated by FWPD Internal Affairs, and he advises several steps to ensure Fort Worth police complaints are taken seriously and not outright dismissed.
"The job of Internal Affairs is to take your complaint, not tell you that you do not have a legitimate complaint," Mata said. "Try to get a video of the incident and note the name of the officer, his car number, and the time and location of the incident."
Complainants can drop sworn statements at the Bob Bolen Complex (505 W. Felix St., 76115) or visit Police.FortWorthTexas.gov/OnlineServices/ProfessionalStandards to file the complaint online.
Mata recommends visiting Police.FortWorthTexas.gov/Public/General-Orders to find applicable policy violations. Follow up by filing an open records request asking for a copy of your complaint to confirm it was received.
Complaints against Tarrant County sheriff's deputies can be mailed to or dropped off at the seventh floor of the Internal Affairs Division (200 Taylor St., 76102) or emailed to SheriffInternalAffairs@TarrantCounty.com.
My advice: Have complaints notarized so they can be considered sworn complaints. Most banks and UPS stores offer this service. In 2020, I filed complaints against Valverde and former DA Criminal Division Chief Larry Moore, the former for allegedly obstructing a police investigation and the latter for assigning bogus investigator Brian Norris of Ellis County to cover up DA meddling in my case. I simultaneously mailed notarized complaints to the DA's office (401 W. Belknap St., 76102) and mailed sworn complaints to the State Bar of Texas. Information on how to file a grievance with the state bar can be found at TexasBar.com.
The bar accepts complaints from anyone, meaning you do not have to be a client of an attorney or prosecutor to allege misconduct by one. Neither group substantiated my complaint, but anyone can now request copies of past sworn complaints and obtain a copy of my document-supported narrative of alleged criminal acts committed by Tarrant County's power brokers. For that reason alone, filing legitimate complaints against anyone in government is worth the effort.
In Texas, judges are rarely disciplined, and many of those sanctions happen privately. Thielman recently received a letter from the State Commission on Judicial Conduct tied to my formal complaint alleging his judicial misconduct that is currently being investigated. Included in my letter to the state commission are: a narrative of events; an email from Thielman describing his personal friendship with the alleged victim in my bogus case; DA disclosures detailing my ex's plans to use the harassment charges to keep my child from me; and a copy of the bond conditions that show my daughter was placed on a no-contact list at the advice of Benson Varghese, co-founder of the largest criminal defense firm in Tarrant County.
Dear Mr. Brown:
We have received your complaint against a Texas judge. All complaints receive a thorough review and investigation relevant to the allegations and are presented to the Commission. The Commission may dismiss a complaint, impose sanctions against a judge, or take other appropriate actions.
Signed,
State Commission on Judicial Conduct
****
Through his YouTube channel, Roach asks Benbrook bureaucrats and police to answer basic questions about his unlawful detainment. In November, he approached Benbrook Mayor Jason Ward at a Benbrook outdoor marketplace.
"Mayor Ward, can we talk for a moment?" Roach asks as the mayor waves him off and walks away.
Roach follows him.
"Do you support the right of citizens to have body camera video from their own encounters with the police?" Roach says. "What if it happened to your family and your wife or child was held for 20 minutes? Would you want a video of that? How much money is the city going to spend to hide bodycam videos?"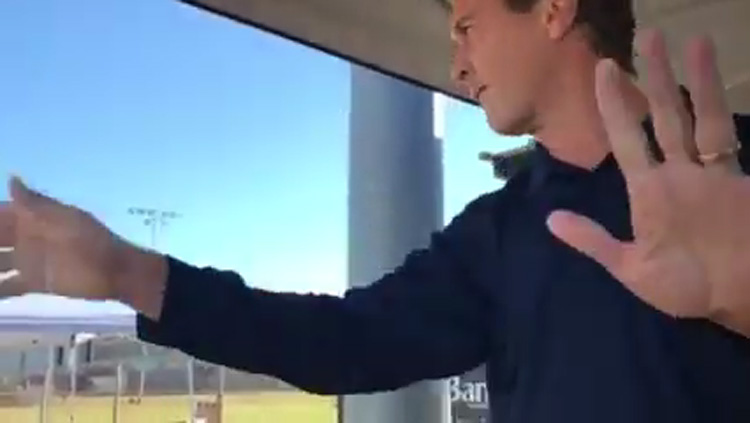 Following his 2020 detainment by Benbrook police, Roach requested copies of complaints filed against the officers who held him without cause for 20 minutes more than three years ago.
"One-hundred-percent of the complaints I found were ruled [by Benbrook police] as unfounded," he said. "That touches on another issue of injustice that stretches beyond Benbrook. Many police departments investigate themselves and have the final say in resolution of complaints. Benbrook has zero civilian oversight of police affairs, and there is no agency in Texas to which one can turn unless the case is so egregious that police Mace or taze someone."
Roach recently wrote to Tarrant County DA Phil Sorrells about the alleged mishandling of citizen complaints by prosecutors and cops.
"I brought substantial, irrefutable evidence to support my claims to your office," the letter reads. "On two occasions in September and November of last year, I met with Mr. Arthur Clayton and Mr. Kyle Gibson to review the evidence and to hear their evaluations. Both men have refused to respond to multiple requests for an explanation [of why the DA will not discipline alleged incidents of police misconduct]. During our two meetings, both [DA staffers] repeatedly made false claims regarding what is captured on the body-camera videos."
Both Clayton and Gibson, he continues, repeatedly engaged in disrespectful, deceitful, and disingenuous dialogue with him during their meetings. Roach's complaints against Clayton are not the first accusations of misconduct by Clayton to reach the DA's office. Based on 2019 reporting by the Star-Telegram, defense attorney Lesa Pamplin alleged that Clayton withheld a DNA report that would have exonerated Pamplin's client of kidnapping charges.
In a court motion filed by Pamplin, the defense attorney alleges Clayton had the Fort Worth Crime Lab report since late 2017 and failed to notify the court.
Roach said the past allegations of prosecutorial misconduct didn't surprise him.
"Throughout more than five hours of meeting with [Clayton], I found him to be consistently dishonest," he said. "His explanations made no sense, and his attempt to intimate that I was at fault was baseless and disrespectful. His refusal to answer basic questions spoke volumes about the truth he sought to keep hidden."
Roach recently sent me photos of the park where he was arrested. The images show litter strewn about the area that he says remains neglected by city officials.
A spokesperson declined to answer my requests for comment on the DA office's handling of Roach's complaints.