JD's Hamburgers, 9901 Camp Bowie West, FW. 817-888-8914. 11am-4pm Sun, 4-9pm Mon-Tue,11am-9pm Wed-Thu, 11am-10pm Fri-Sat.
Texas is full of once-burgeoning small towns that withered when an interstate passed them by. Camp Bowie Boulevard, a.k.a. Highway 80, passed through Westland, where Gigi Howell's grandpa lived. JD Jimeson drove trucks and loved his granddaughter and the small town that faded into relative obscurity as larger interstates grew to the north. When Howell was ready to open a restaurant of her own, she went back to her roots — to Westland, which is experiencing a small-scale revival — where she named her restaurant after her grandpa.
The vibe in the eatery that looks like it used to be a gas station is definitely laid-back. JD's Burgers has been open a few months and apparently has a rabid following. When my dining companion and I rolled up on a Friday evening, the place was crowded –– with multigenerational families, folks from the new Walsh Ranch developments, and those like us who don't quite manage to get that far west unless we're going on purpose. In warmer weather, the back patio should offer a reprieve from the wait, but on a cold February day, the solution was to belly up to the bar and grab a beverage to kill whatever ailed you from your workday. Twenty-two beers, including the bespoke Martin House Westland Rattler, a few mocktails, and a variety of mixed drinks will help. Kate's nopales margarita — tequila, prickly pear puree, lime, and simple syrup –– was a fresh, cute, punchy take on the classic. The giant Morton's salt flakes that adorned the rim were a little fluffier than straight granulated salt and provided a satisfying sweet-to-salty ratio.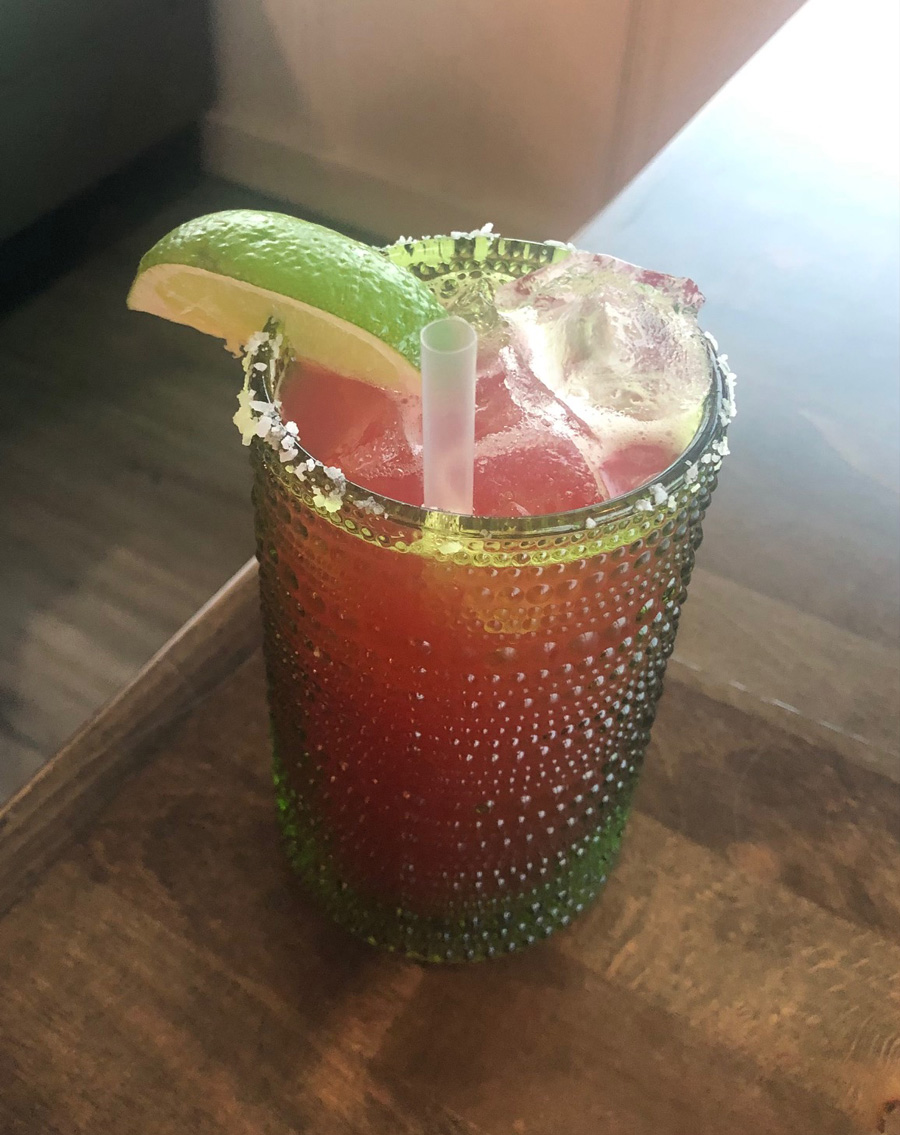 The deviled egg starter was perfect for two: four ovoid halves decorated with different flavors augmenting the creamy yolk. One had smoky bacon, another a dainty dab of flavorful guacamole, and two halves had a kickin' pico de gallo accompaniment. Appetizers aren't strictly necessary here because the kitchen's pretty quick under pressure.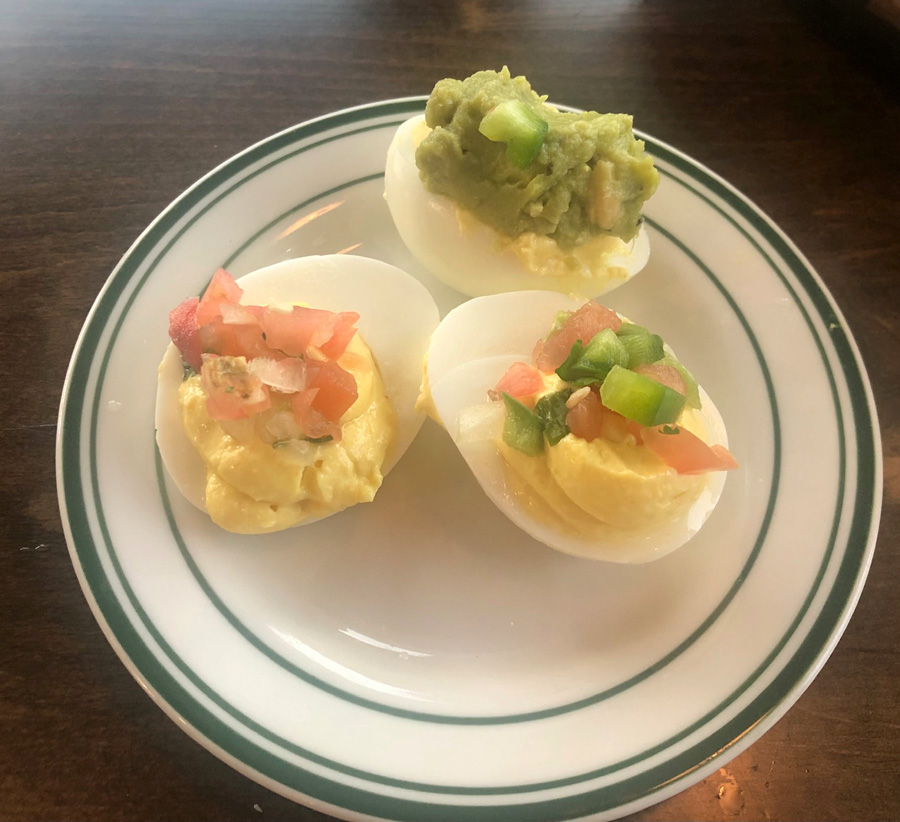 JD's burgers are named for couples with a little fame (or notoriety) in these parts –– you'd have to sit down with Gigi to find out more. She was moving at close to the speed of light when we dined, so my curiosity will have to wait. The flat-smashed burgers come in one shade (more well-done than not) and are topped with an inventive array of groceries. The Irene & Jack is a glorious riff on a bacon/blue-cheese burger, kicked up with piquant, vinegary wing sauce. Ask for a little extra for added dipping and to use with the fries. The Cheryl & Bo was too much goodness for one bun to hold, with a perfectly spicy hatch chile queso and caramelized onions. The melted cheese was a little thicker than it would be as a dip and was a nice change from a slab of cheddar. Vegetarians can sub a black bean patty for the beef if desired.
Entrees come with your choice of fries, traditional or sweet potato. Opt for the hand-cut regular. The sweet were fine, but nothing can compare to the crispy-on-the-outside, soft-and-slightly-mealy-inside ones. You can upgrade to okra fries (thin slivers of the veggie, breaded).
A Texas Chili Company hotdog, grilled cheese, and a grilled chicken sandwich round out the menu. The weekend brunch includes a FunkyTown maple-bacon slider, with a fried egg, maple bacon, and cheese atop a FunkyTown Donuts maple donut.
If not too full, warm Jesse's blackberry cobbler with a scoop of tart buttermilk ice cream is just about perfect. The crust is more of a buttery short crust pastry. The sweet, cookie-like crust, copious berries, and the tangy ice cream were, quite surprisingly, a better choice than plain Blue Bell Vanilla for this dessert.
The tiny, white-washed restaurant is full of old pictures from the Westland Civic League –– trucks, livestock, and women with voluminously curled hair. There are stories in this town, and in this joint, I look forward to hearing more of them.
JD's Hamburgers
Kate's nopales margarita $10
Deviled eggs $11
Cheryl & Bo w/fries $14.99
Irene & Jack w/fries $13.99
Jesse's blackberry cobbler $7.95