In March 2020, the Zep-inspired Dead Vinyl had just embarked upon a West Coast tour when the pandemic forced them to turn around and head back to the Fort. The sudden influx of free time ended up being the catalyst that frontman Hayden Miller needed to get some music out of his head — as well as deal with something considerably heavier than the bluesy hard-rock riffage he and his bandmates were known for: the death of a dear friend. Topher Erickson had died at the end of 2018, and Miller was still reeling from it. As that interminable March of stay-at-home orders stretched into summer and fall, he processed his feelings the best way he knew how: by sitting down at the piano and writing. By the end of 2020, he had two albums' worth of material. He will release the first single from the first of these on Friday, March 3.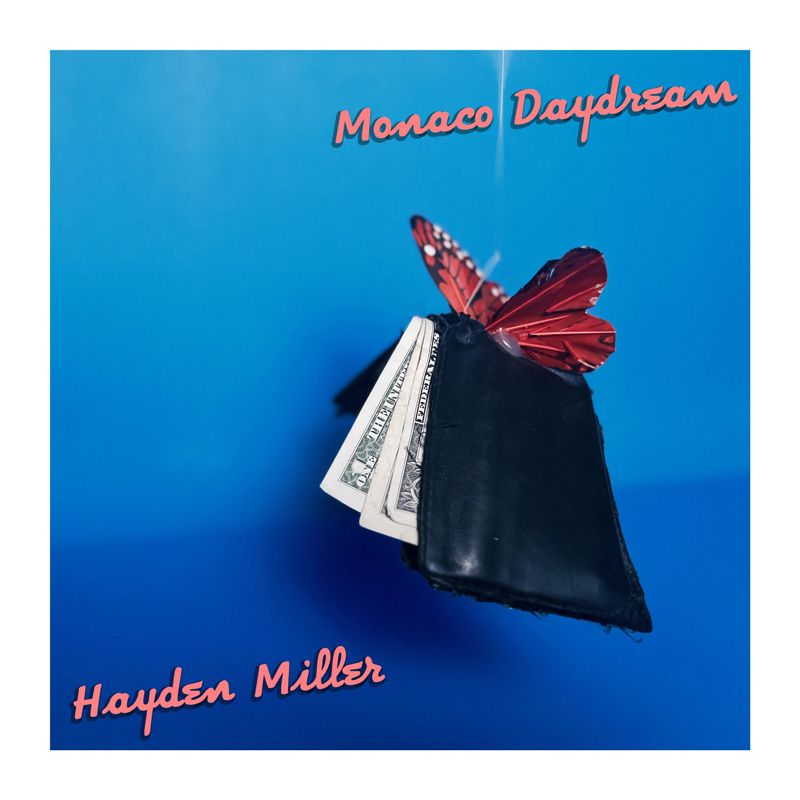 Miller said he demoed the entire album himself, playing all the instruments, during lockdown. "Nobody was doing anything, and [Dead Vinyl] were all sitting around for a year. At the time, me and most of the other Dead Vinyl guys lived in a house together over in Meadowbrook on Tierney Road. … We were in a spot where we weren't doing any shows, weren't putting a lot of music together, but we still practiced twice a week then, but I wrote and recorded two whole albums during that time," including one that he sent to Nolan Robertson, producer and guitarist/keyboardist for The Hendersons and Dead Vinyl. "I asked him, 'Is this good? Should I even try to record this?' "
Miller knew his new tunes did not fit Dead Vinyl's signature sound, which is generally powered by classic-rock riffage and Motown R&B, afraid that trying them with the band might filter them in a way he didn't intend. Robertson, a multi-instrumentalist like Miller, has a brilliant ear for composition and arrangements. Miller said, "I told Nolan, 'If this is good and you like it, I want you to help me put it out.' And he definitely liked it."
Accompanied by Robertson, Miller took his demos to Taylor Tatsch (Maren Morris, Cut Throat Finches, Shadows of Jets), and, at the producer's Audiostyles studio near Austin, the three of them worked on the songs over the next year, tracking on weekends, occasionally with Dead Vinyl guitarist Tyler Vela coming down to provide leads.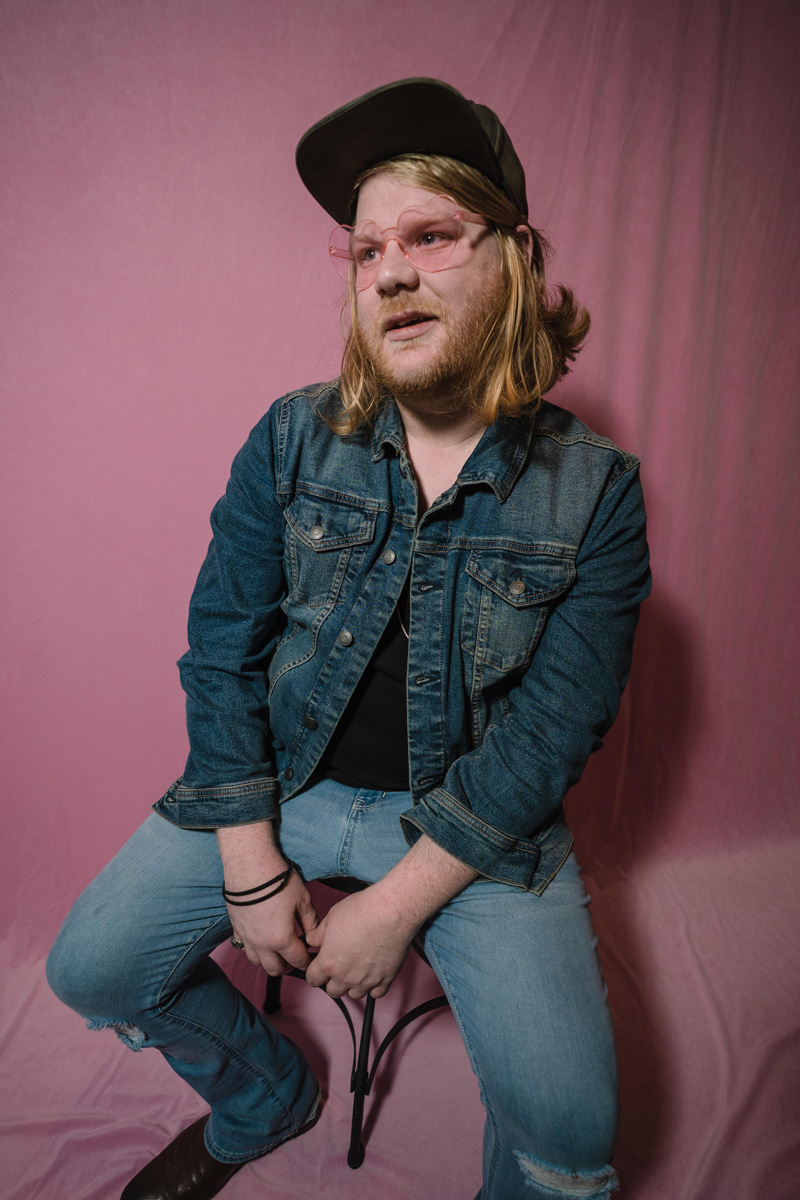 The songs, Miller said, were "really piano-heavy. … It was kind of a grabbag of who played what, because it was really just me, Nolan, and Taylor."
With the exception of Vela's solos, most of the guitar work was handled by Robertson and Tatsch while Miller played piano, drums, and some rhythm guitar and Robertson performed bass and keys. "It felt really organic and fun working with these guys, who are both proficient enough to pick up whatever instrument and be like, 'I think I know how to play this.' I was listening back through it, and a lot of the parts I don't remember who played what, because we all just cycled through it."
The pianistic nature of the tracks on Bartalk is part of what differentiates them from anything Dead Vinyl-esque, but the personal nature of Erickson's death is what makes it a solo album.
"There's a major theme throughout the album about recovering from grief," Miller said. "Many of the songs are about him. I wrote some of them in 2019 and the rest in 2020, kind of like, just thinkin' about your boy. It's personal stuff. I don't go to therapy, so my therapy is writing songs, kind of talking with Topher that way [even though he's gone] has brought some closure."
At times, recording these songs was difficult for him. "Some of them were really tough, especially writing the lyrics and recording the vocals. Trying to find the right words, like he's a ghost standing there, and I wondered if he'd like the songs."
Yet for all his sadness, Miller is a pretty fun dude, evidenced in the bounce and lilt of the lead-off track and first single. "Monaco Daydream" is a sunny, amusing jaunt about being broke. Miller will talk anyone's ear off about movies, and he often sneaks references into his music. The first line of "Monaco Daydream" is "Well, I can't move ahead / Tired of reaching down into my pockets and only feeling my leg," a line from Rocky III.
"I wanted to start with 'Monaco' on this record," Miller said, "because I didn't want to lean into something so heavy as 'Remember my dead friend?' I'd rather ease into that."
"Monaco" is indeed a breezy, sardonic ride, but Miller said, "The real heart of the record is about Topher. … [Grieving] takes a long time, especially when it's one of your best friends you've known since you were kids. It takes a long time to even just process it and put it through your brain. And that was how I put it through my brain, by writing this record."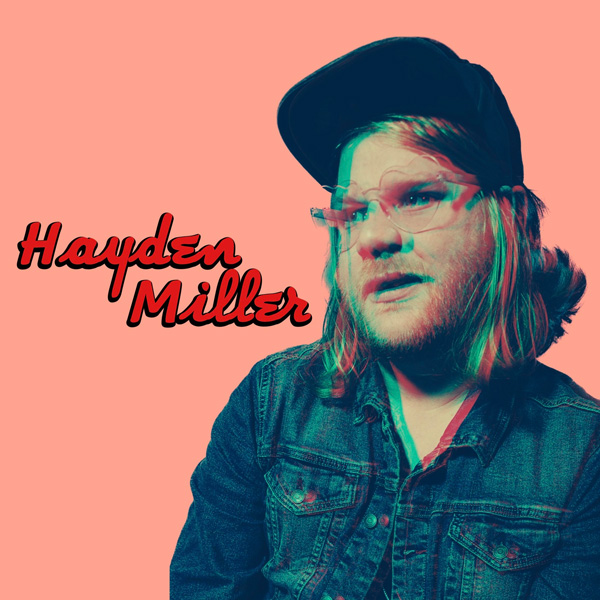 One of Miller's biggest influences while writing Bartalk is early Elton John, specifically Honky Château, "and that's another reason why these songs didn't feel like a Dead Vinyl record. They sound like Elton John to me, whereas Dead Vinyl songs are more guitar-heavy."
Miller has no plans to play the songs live, mostly because of the nature of the recording process. "I don't really have a live band for this, and I don't even remember who did what on the album in a lot of cases. Nolan plays piano on about 40% of the record, and he does things that only Nolan can do."
But Miller is not opposed to performing Bartalk solo on piano and guitar. Anyway, making and putting out the album was more about finishing a project instead of sitting on it. The March 3 release of "Monaco Daydream" will be followed by a second single, "Hotel Jumpin'," on June 2. Miller will release all nine Bartalk tracks to streaming services in the fall.
Miller said he will continue to work on music, both with Dead Vinyl and as part of an ongoing songwriting partnership with Robertson, as well as focus his new career as a voice actor. "I've been on a true crime podcast as an 18-year-old reading his diary, and I did a crypto ad, which was cool. Getting into [voice acting] has been a lot of fun, and it's work-from-home, so, hopefully, it's pandemic-proof, if that ever happens again."