"On the other side of the tracks" typically means a nondescript place in not the most desirable part of town, a spot of destitution populated by riffraff, which describes most of my favorite bars, where I occasionally trade cash for cheap, heavy-handed wells. The TCU area is now home to a revamped retreat that, dependent upon one's approach, is found on the other side of the tracks. While Rusty Nickel hasn't earned the dive-bar badge, it has a familiar, lived-in feel as a classic outdoor Texas beer joint.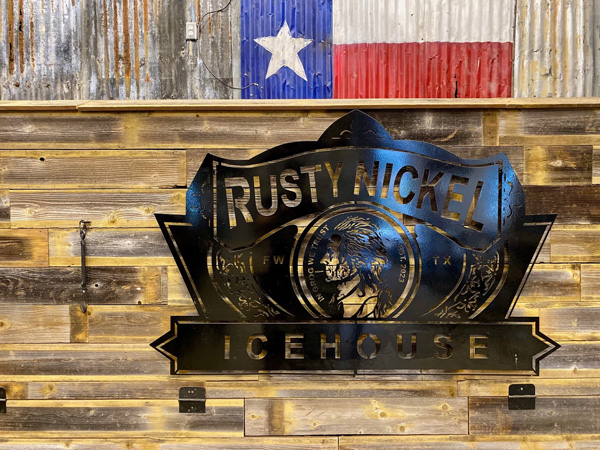 In the property formerly occupied by Smokestack 1948, near where West Berry Street and 8th Avenue collide, Rusty Nickel will celebrate its grand opening Saturday — $3 mimosas, $4 Bloody Marys, and $5 frozen concoctions will be available from 11 a.m. 'til 3 p.m., when J&J Crawfish will fire up a crawfish boil, and Rusty Nickel will host crawfish boils every weekend until the season ends around June. For Saturday, there will also be chances to win tickets to Larry Joe Taylor's Texas Music Festival outside Stephenville from 95.9-FM The Ranch.
Smokestack derailed at the end of December 2022 amid controversy involving partnership disputes and a bar staff mutiny, and a group of West 7th veterans — Tino DeFranco, Dalton Dear, Chas Taipale, and Drew Boatman — jumped in.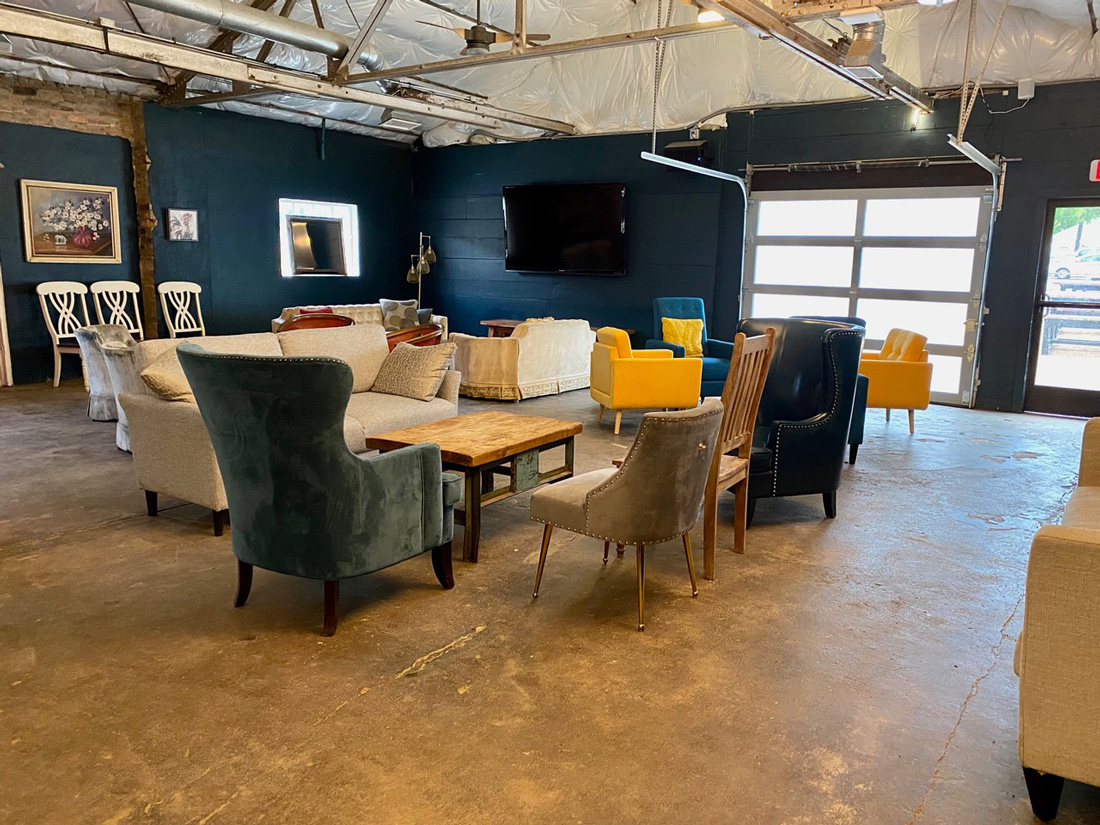 The fabricated metal exterior walls that gave Smokestack a junkyard feel have come down, revealing the bar to street traffic, which is common-sense business — crowds go where crowds are. The TVs throughout have increased in size and multiplied, and on the patio, the owners have replaced the picnic tables with pool tables and rounded out the area with several fire pits. There's also now more seating between the interior and the newly constructed outdoor stage for mostly regional and local talent, either full bands or solo singer-songwriters. The owners have installed an elevated booth for VIPs that offers an unobstructed view of the stage.
Live music will be a dedicated focus here. Why? Because the draw of sound can take over the steering wheel of a bar and drive it.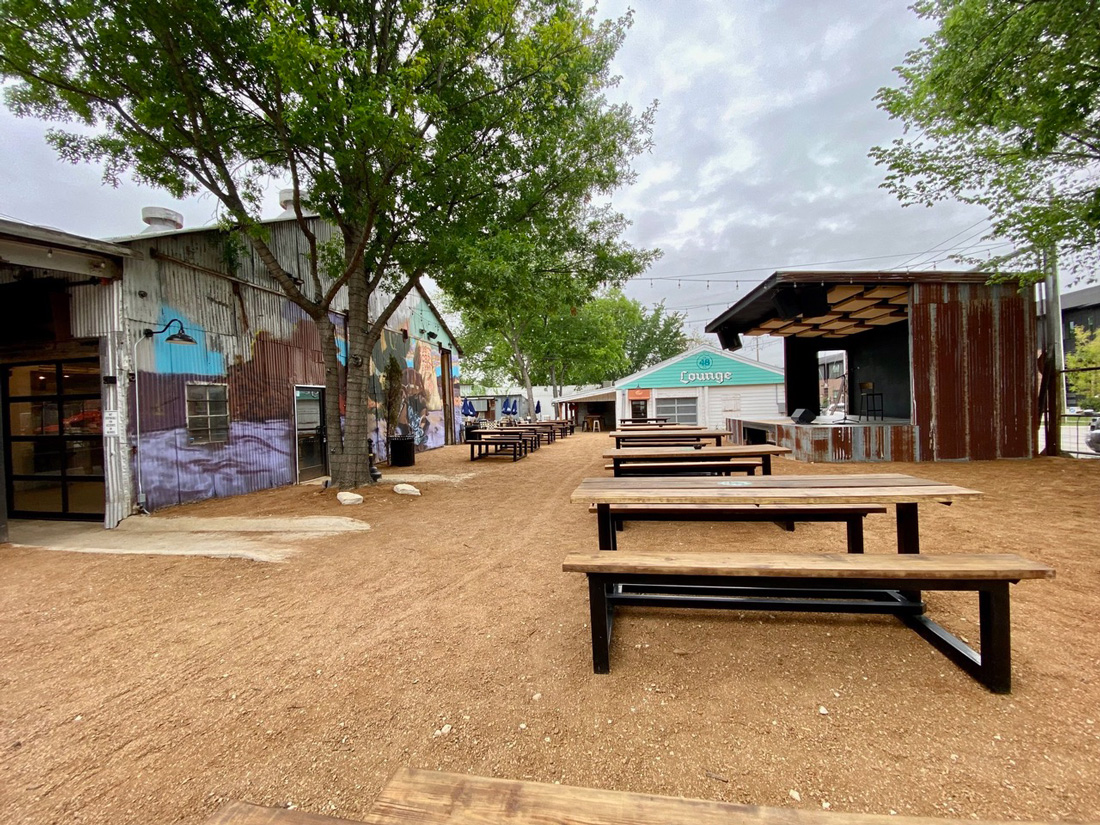 In an adjoining room, the owners added a secondary bar to serve guests lounging on the finely manicured Astroturf primed for kids to run amuck and bags of beans to soar during games of cornhole.
If Rusty Nickel is a party in the front, it's classy business in a brick building on a corner of the property. This rustic lounge of mixed furniture is Side Door Cocktails and Coffee, and it's where veteran mixologist Velton Hayworth (Malone's Pub) serves up classics like Old-Fashioneds and spicy watermelon margaritas plus caffeinated delights from 817 Coffee Roasters, either boozy or non-. When the weather's nice, Side Door's garage door can be raised, offering a sideview of the stage.