Summer seems to pair with citrus, and fruit-kissed beer is nothing new — hello, Adios Pantalones and Paleta de Mango from Rahr & Sons Brewing Co. (701 Galveston Av, 817-810-9266). But this year at the Fort Worth Food + Wine Festival, Martin House Brewing (220 S Sylvania Av, Ste 209, 817-222-0177) — the geniuses behind the Best Maid Sour Pickle beer — debuted some new flavors, including the 5% ABV sour seltzer Awesome Sauce. The lemon and blueberry combo sold in a six-pack at your favorite retailer is more citrusy than sweet, and the color is a vibrant blue not actually found in nature. Still, the 2-carb beverage is a winner when sipped on a patio. If you head to the Martin House taproom, you can also find the hard seltzer on tap in strawberry, cherry, grape, and risqué rose varieties. It's like all the flavors of your childhood are running amok and you're old enough to afford the $6 pint.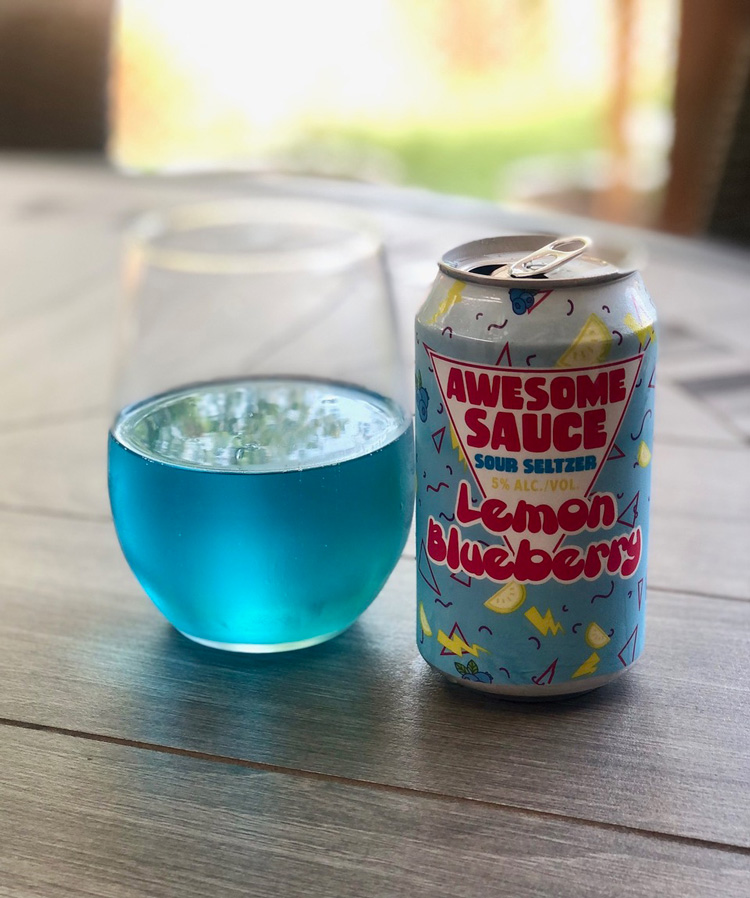 In 2019, when PR queen Beth Hutson decided to stop drinking alcohol, she found that, although there was a growing number of people like her who wanted to do more than just "Dry January," there weren't a lot of options for nonalcoholic cocktails out and about. So, Hutson founded The Elevated Elixir (TheElevatedElixir), a site that celebrates nonalcoholic sparkling drinks and other beverages. Her Facebook site is a great source of inspiration for people who want to make the perfect mocktail, but also for those of us looking for a little inspiration to be fancier or branch out with flavors, mixers, and garnish. At the Fort Worth Food + Wine Festival, Hutson served Prima Pavé, a beautiful zero-proof sparkling wine out of Italy, which she mixed with fresh pineapple juice and a dash of New Orleans bitters.
Hutson says she loves a good tropical drink, and the combo of fruit juice and a fancy orchid garnish just screams summer, no matter where you are. Try the Mango Lala (recipe below) for an instant burst of pineapple-y summer sweet and sour.
If you're looking for a way to fancy up your cocktails without diluting the flavor, Amazon and your fancier home goods stores are rife with food-grade, BPA-free silicone ice molds. We're not talking your mother's Death Star-round jobbies either: The two-piece trays feature one side with a floral motif and a plain round side with a hole in the middle so you can fill the mold full of whatever you're mixing. Allegedly since the product is thick silicone, you can use the trays for Jell-O shots — er, molds –– or other desserts as well. Your final fancy cubes look elegant and perfect, and it's a surprisingly easy Martha Stewart-semi-homemade touch for a cocktail. If roses aren't your thing, the molds come in skull and diamond shapes as well. At under $10 for a six-mold tray, they're also affordable. These pair well with whatever you're drinking — be it an Elevated Elixir mocktail or your own version of a wine cooler.
Finally, Fort Worth's distilleries, bars, and adult drink enthusiasts are continually churning up new mixed drink ideas to entice cocktail lovers, and we're awash in great summer recipes for this year's Summer Edition. These boozy new releases offer a great way to impress your cohorts at the next swim party or backyard grill-out.
Pro tip: Don't skimp on the spirits. TX Whiskey, Blackland Distillery, Lockwood Distilling Co., and our other superlative local distilleries all produce vodkas, bourbons, and rums that make for smooth sipping during summertime.
The Elevated Elixir's Mango Lala
1 cup pineapple juice
½ cup frozen mango chunks
¼ cup Liber & Co. toasted coconut syrup
1 lime, juiced
Orchid for garnish
Blend the juices, mango, and coconut syrup on medium. Garnish with more fruit or the orchid.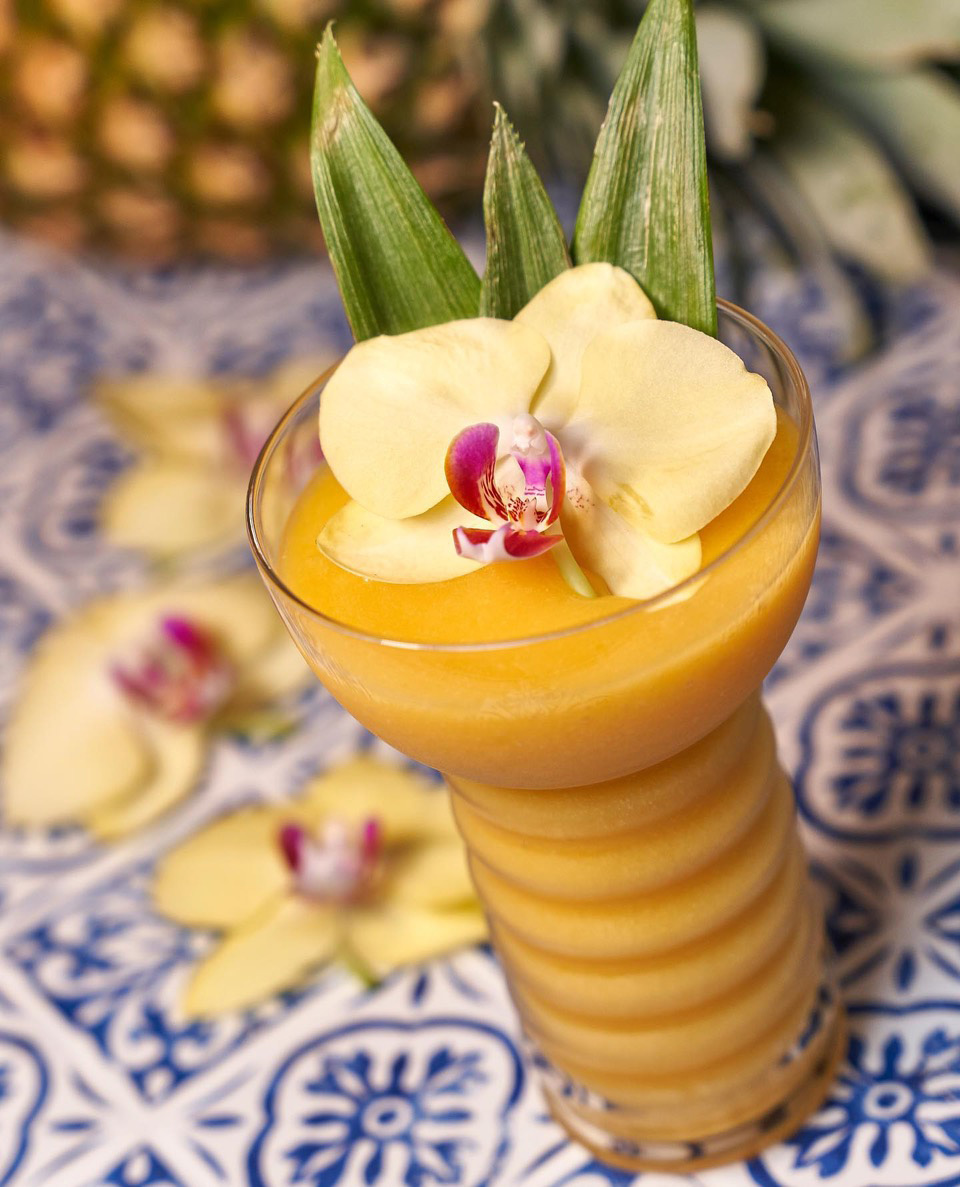 Blackland Distilling's Y'all Thai
1 oz Blackland Texas Pecan Brown Sugar Bourbon
1 oz Blackland Rye Whiskey
3/4 oz lime juice
3/4 oz triple sec
1/2 oz orgeat syrup
3 dashes aromatic bitters
Combine all ingredients into a shaker tin with ice. Shake and strain into a rocks glass with pebble ice. Garnish with an orchid and mint sprig.
TX Whiskey's Boot Stitch
1.5 oz TX Whiskey
1 oz Ruby Red grapefruit
1/2 oz lime juice
1/2 oz agave nectar
Muddled jalapeño
Muddle a jalapeño slice in the agave nectar and lime. Add TX Whiskey and grapefruit. Shake and double strain onto ice. Add jalapeño slice garnish.
Funky Picnic Brewery & Café's Hot Girl Summer
1 oz dark rum
1 oz Applejack brandy
1 oz pineapple juice
3/4 oz lemon juice
1/2 oz honey
Egg white
Add ingredients in metal tin and shake vigorously. Add ice and shake again. Double strain into coupe glass without ice.