Matt Tedder is going through some changes. For his new record (out Friday), he's shelved the hot licks of the blues rock for which he's best known, and in their place is a less rowdy, more studied, classic-country sound. I Can Dream You is dedicated to his father, Charles Tedder, who died in 2021 of lung cancer, and is also an homage to Hank Williams, Chet Atkins, and all of the other C&W artists whose music soundtracked Matt's time with his dad growing up.
Dedicating a work of art to his late father is somewhat bittersweet for Tedder.
"I wanted to make an album about the times I spent with my father listening to the old country music that he loved," he said. "If he were alive today, I bet he'd get a kick out of the album."
I Can Dream You is a country work but one with a contemporary, postmodern sheen.
"This record, for me, is mixing it all up into a stew with lots of influences," Tedder said.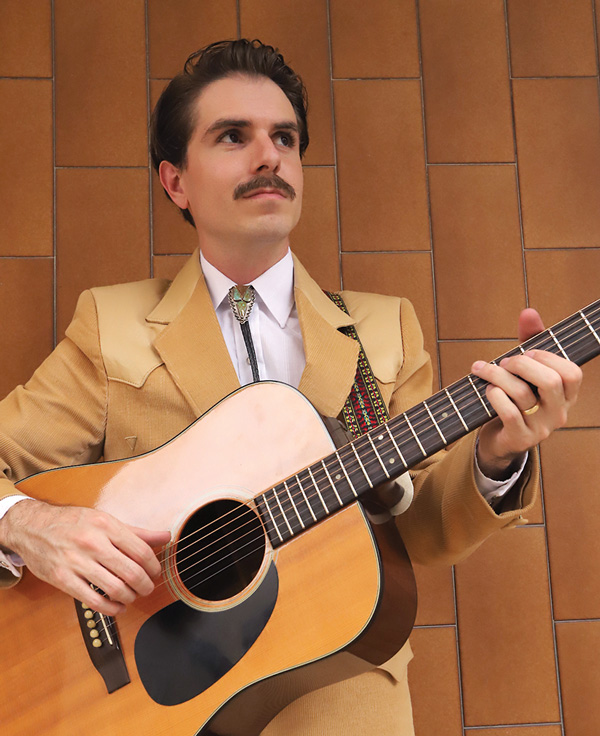 All 10 songs come from different points in time, he added — some before, some after the pandemic. Mostly full of emotion and storytelling, I Can Dream You also features purely groovy tracks with catchy vocal melodies.
Recorded at the Finishing School in Austin last year with producer Gordy Quist from Band of Heathens (Band of Heathens, Justin Tipton, Jason Eady), I Can Dream You includes songwriting and performance contributions from Quist, Cut Throat Finches' Sean Russell, and Austin's Dan Dyer.
"For me," Tedder said, "this album is a journey inward, a road back to what feels good and true, a love letter to my father and the music he shared with me."
Tedder wrote "In My Arms," the album closer, when he was 16 years old and has played it onstage for over a decade. Another standout track is "Serenity," written in 2018 on the front porch of Russell's Fort Worth home.
"At the end of the day," Tedder said, "I made a record I feel very proud of, that explores a wide range of influences, and was recorded in a way that sounds real and intimate."
Tedder said I Can Dream You is a new chapter for him, and while it was recorded a year ago, it still represents where he is stylistically and lyrically.
"I want to establish myself as a solo artist in the local scene, but I want to break out nationally," he said. "Fort Worth has been great to me, but I have been here for quite a while. I want to make a comfortable living as a touring artist playing theaters across the country and Europe."
Tedder feels the album is a good start to his pivot.
Though he busted onto the scene when he was just a kid as Matt "Mojo" Tedder, sang on The Voice, and fronted the popular Black Keys-styled rock outfit Polydogs, he's still a country boy at heart.
"I kind of want to be recognized more in the country vein," Tedder said, "and there seems to be more facets of country music now, but for the past two years, I've pretty much been listening to country music."
The release show for I Can Dream You is Saturday, July 8, at Tulips FTW (112 St. Louis Av, 817-367-9798) with Frankie Leonie.