Eazy Monkey, 401 W Magnolia Av, FW. 682-250-2501. Wed-Sun 11am-10pm, Fri-Sat 11am-11pm.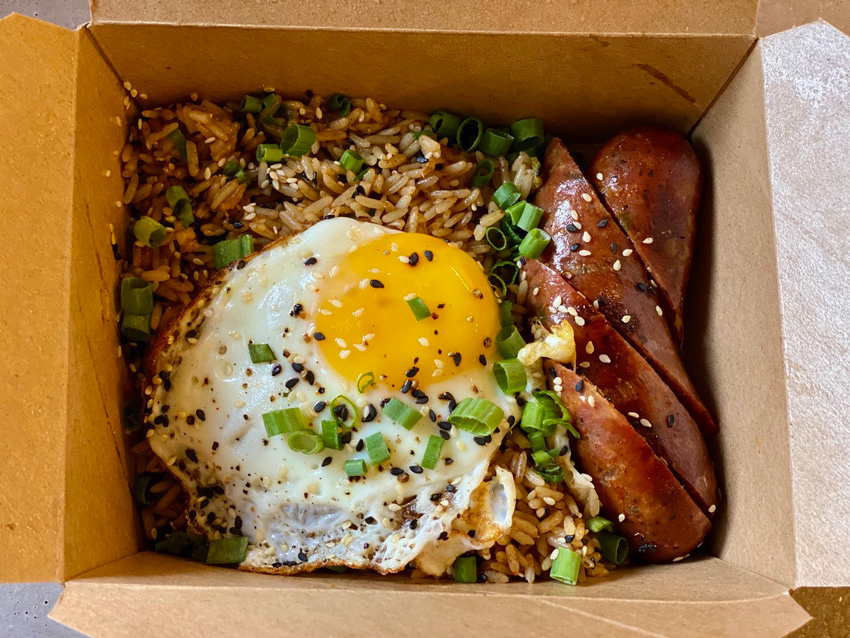 The name that Chef Andrew Dilda chose for his Texasian-inspired restaurant on does not reflect the journey that he took to get to this point.
It certainly wasn't eazy.
From opening restaurants and working kitchens around North Texas, including cheffing at several Tim Love concepts, to traversing Asia for months at a time in a consulting role, Dilda clearly doesn't mind moving at his own pace.
The shuttering of Near Southside staple Fixture in November 2022 left a noticeable absence on that end of Magnolia. Nearby Proper and Spice found themselves on an island, removed from most of the energy of the rest of the ave.
Dilda snatched up the spot with backing from the team behind Dallas' Monkey King Noodle Company, where he served as culinary director overseeing multiple locations until leaving to focus solely on Eazy Monkey. All that clout has helped.
Diving right into the thick of things, the meatiest dish of them all on a recent visit kept its promise. Under the "shares" portion of the menu, the Szechuan hot chicken with a side of fried rice would be sufficient as dinner for one. Crab Rangoon nachos, lime-and-cilantro corn ribs, and green tea deviled eggs dressed in hot yellow mustard, kimchi, and dill relish sew up the rest of the appetizers.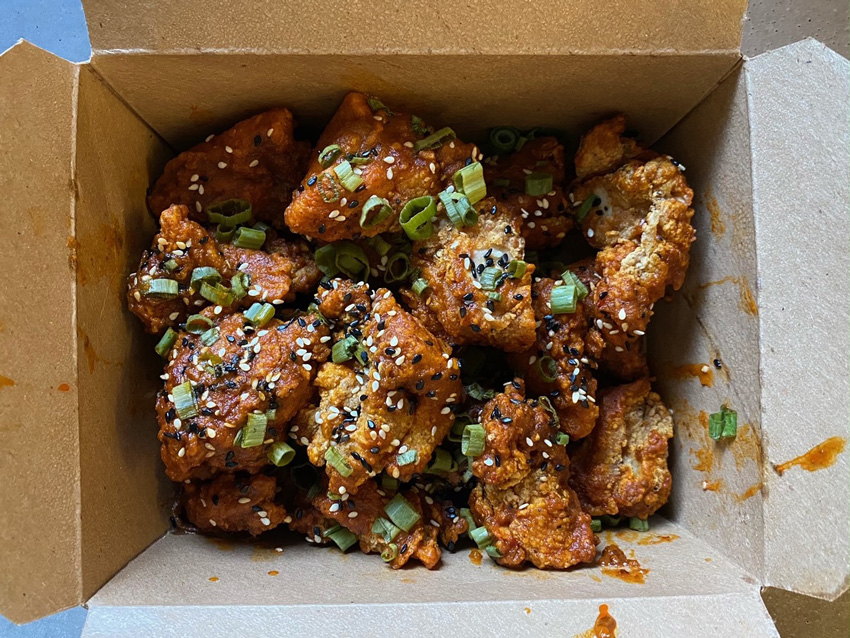 The hottest new 'cue joint on the Near Southside happens to be around the corner, and Dilda makes good use of his neighbor. Brix Barbecue's smoked brisket appears in Eazy Monkey's wontons, resting on a bed of roasted chiles and red-black vinegar, along with fried green onions in a light tempura coating. The bao buns under the mains come with Brix burnt ends, and the breakfast fried rice relies on a smoked link of Brix's jalapeno-cheese sausage to supplement the fried egg that traditionally lies atop the rice. All of these go well with bar manager Tia Downey's spirit-forward burnt banana Old Fashioned (burnt banana syrup, rye, and rum) or, if you have a tropical sweet tooth, the Magnolia Day Walker (vodka, Midori, pineapple rum, and pineapple blue curacao, splashed with coconut water and lime).
Dilda's vision for Eazy Monkey was to fit in with the funkiness of the neighborhood, offering fare that would appeal to the kind of crowd that enjoys dining via heightened taste buds after indulging in smokeables or edibles.
That's where dishes such as the Dan Dan chili dog with crispy cheddar, cilantro, and an all-beef frank on a poppyseed bun come into play. Want to take the munchies further? The cheeseburger fried rice can help. The patties covered in that crispy cheddar and smothered in his signature "Bulldog" sauce with fried pickles and egg fried rice dazzle the senses. And his nod to a Texas tradition, a behemoth Japanese chicken-fried steak topped with Kare Raisu curry gravy plus sticky rice and veggies, will sate any appetite.
With items like smoked tofu noodles and mushroom noodle salad, all still catering to the local denizens, Dilda didn't forget our non meat-eating friends. His menu represents one of the most robust vegetarian selections in town.
Consistent with what most Near Southside diners are looking for, brunch is served all day daily. So why not tackle Susu Jim's orange chicken and waffles or the M.C. Ezm (Tsingtao breakfast sausage, English muffin, fried eggs, and Maruchan tot hash)? Mimosas and Bloody Marys go for $5 a pop, and the Kimchelada (with kimchi Bloody Mary mix) is $7.
Eazy Monkey feels like a resume of Dilda's entire culinary career. He lays it all out, staying traditional with some dishes but gambling on others, placing bets and taking a risk with the hope that the funky town and Funkytown itself embrace it all.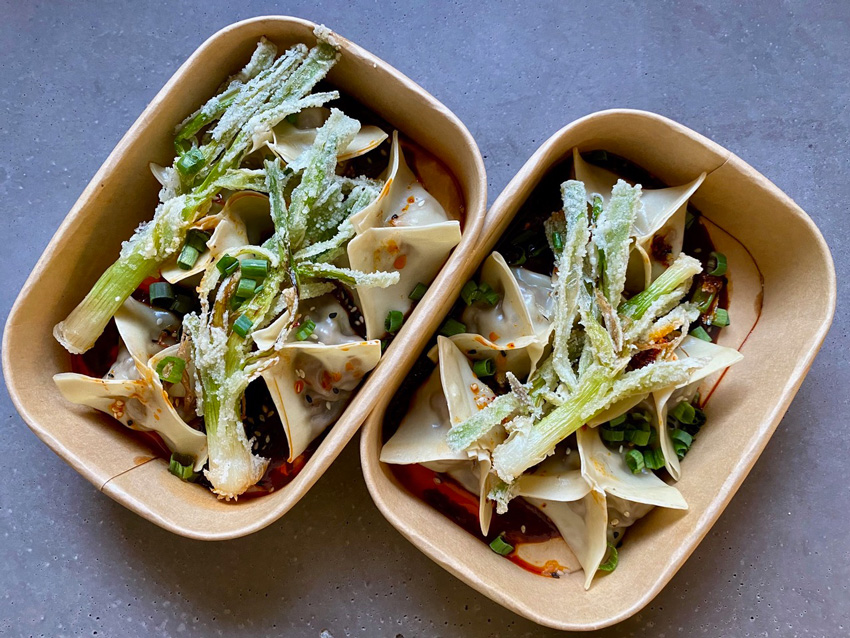 Eazy Monkey
Japanese chicken-fried steak $18
Dan Dan chili dog $12
Green tea deviled eggs $8
Brix smoked brisket wontons $16
Brisket burnt end bao $16