The area near the Village at 6333 Camp Bowie Blvd. has become a dining hot spot pretty much overnight. Recent openings include Paparotti's Wine Room, a swanky lounge owned by David Rotman, who also owns Café Aspen, the 16-year-old institution in Fort Worth swank right across the street; Baker Street Pub & Grill, a British-themed hang-out that's cool for a chain; and Duce, a new tapas bar owned by local celebrity chef Tim Love, who made his reputation at his Lonesome Dove in the Stockyards.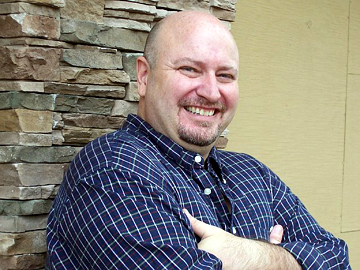 By Christmas, the area should be one more fancy eatery richer, thanks to Blade Haddock. The 42-year-old restaurateur used to own Blade's Prime Chophouse in Sundance Square. Last year, after XTO Energy bought the building in which Blade's was housed, word on the street was that his establishment would eventually be turned into office space. Haddock didn't hang around.
In December, he closed up shop, began looking for new digs, and found space at the Village. Fans of Blade's — and there are many — will be heartened to learn that Haddock plans on not only reproducing his former restaurant's cooler-than-cool '60s-era Vegas vibe but turning it up a notch.