If you haven't caught the current art exhibit at UNT during its two-month-plus run, there's still time.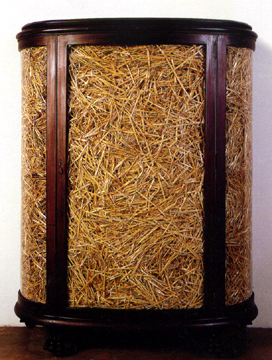 Furniture as Metaphor presents the work of nine artists from around the world who attempt to bring mystery and artistry to chairs, tables, and other objects that we all use every day.
Furniture as Metaphor: Contemporary Sculpture and the Poetics of Domesticity, thru Tue. UNT Art Gallery, west of Mulberry & Welch sts, Denton. 940-565-4316.