Ethics, like beauty, seems to be in the eye of the beholder at Fort Worth city hall these days.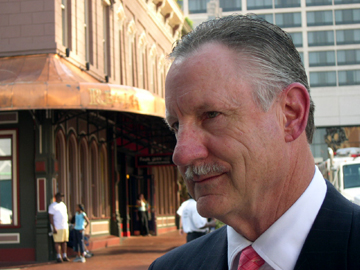 Did Mayor Mike Moncrief violate the city's ethics code when he failed to abstain from a vote that benefited a company in which his son is an officer? Or was Moncrief on solid ground, since the son's company was merely under contract to the primary company with which the city was doing business?
Those are questions currently being debated by Moncrief's political friends and foes. At issue is his "yea" vote last fall that allowed the city to spend $3.5 million on infrastructure to kick-start the Mallick Group's 232-unit housing development under construction on the city's Far Southeast Side.