If Fort Worth Symphony Orchestra conductor Miguel Harth-Bedoya had led an all-Mozart Festival six years ago when he first came to town, it would have been a cautious, tentative journey. His youthful forays into 18th-century music were restrained, sometimes mechanical, and lacked the sure-footed imprint he made on 19th- and 20th-century pieces.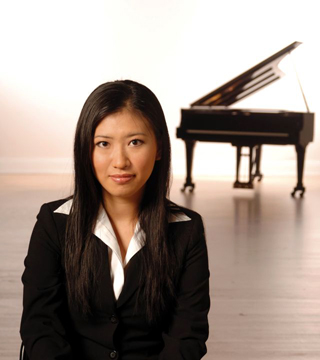 One of the joys of his tenure has been watching his musical awareness grow, and he now seems as at home in the powdered wig era as in any other. This was certainly true in the orchestra's four-day Mozart marathon last week in Bass Performance Hall. The conductor found meat on the elegant bones of Mozart's music and release in its aristocratic forms, all of which eluded him before.
At first glance, his choices of what to include in this musical survey seemed geared more to the box office and rehearsal schedule than to offering a viable cross-section of Mozart's output. Of his 41 symphonies, the last three were selected, all of them faithful standbys. In fact, the orchestra played No. 40 last year. All of his symphonies numbered in the 30s — and some of his earlier ones — are equally worthy. Might we not have had one of those?
And with 22 operas, both full and fragmented, what an opportunity for the FWSO to present a semi-staged version of a lesser-known work for the festival's closing on Sunday. Or perhaps one of his great choral pieces. Instead we had The Magic Flute, a perennial favorite that did indeed bring in a full house but seemed a missed opportunity to hear another facet of the composer's genius. Of the 27 piano concertos on hand, the ever-popular No. 21 was also performed.
Ironically, one of his seldom played pieces, the first Flute Concerto, was featured, on opening night, and it ended up being the least successful event of the series. Mathieu Defour, principal flutist for the Chicago Symphony and a heavy hitter in flute circles, was soloist. His big sound and nimble technique were wonderful to behold, but warmth and intimacy were not much in evidence.
Pianist Chu-Fang Huang, a finalist in the last Van Cliburn International Piano Competition, gave a youthful account of the Piano Concerto, with a sensitive awareness of the sublime, slow movement's magical moments. She has what I call the "Juilliard sound," big, hard-nosed, and eminently suited to the blockbuster concertos of the 19th century. But when I hear it in smaller works, I'm reminded of a comment made by TCU's late artist in residence, pianist Lili Kraus, who had one of the mellowest tones around: "The piano is a percussion instrument, and a pianist spends his whole life trying to convince you it can sing." Huang is still learning to vocalize.
The two string players brought in for a performance of the Sinfonia Concertante — an unusual hybrid, for orchestra, solo violin, and viola — were the most satisfying of the festival. Violinist James Ehnes, heard here in May performing the Brahms Violin Concerto, and violist Roberto Diaz played their hearts out in a shimmering reading that combined style and emotional intensity. Diaz actually became so caught up in the music that his exaggerated swaying and bowing became distracting.
---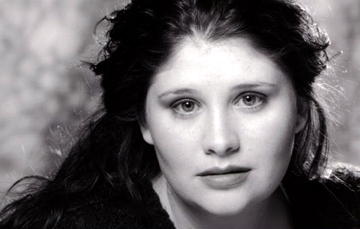 Harth-Bedoya put to rest any questions about his choices during comments from the podium. He explained that the last three symphonies were composed in quick succession and as a reflection of Mozart's artistic outlook at the time, not as commissions to satisfy clients. Moreover, Mozart probably never heard them all. Harth-Bedoya also said he sees them as dramatic preludes to composition in the 19th century.
And he made a good case for the idea. When we heard the G minor Symphony No. 40 last season guest conducted by Gunther Herbig, who appears to be around 70, it was a contemplative, almost ethereal experience enhanced by the glorious transcendent sound he coaxed from the orchestra. Harth-Bedoya, on the other hand, took us on a bold, headlong flight into the next century, one that appeared at every turn to be showing Beethoven where he would go with the symphonic form. It was a thrilling ride, one he may modify as he matures, but right now it's ours to enjoy.
In previous festival opera performances, the FWSO experimented with placing musicians in various combinations onstage and on the orchestra floor. For The Magic Flute, the pit was raised to orchestra floor level, the first rows of orchestra seats were removed, and the musicians remained together in front of the stage. The sound was not as bright as when onstage, but the arrangement worked and cleared the stage for the singers.
Stage director Michael Scarola came up with a clever concept of presenting the opera as a radio broadcast from the 1950s. In period street clothes, the singers acted out the fantasy tale of good and evil on a broad platform, with Timothy Nolan presiding as announcer-cum-narrator, letting the audience know what was going on. Dialogue was spoken in English, but singing was in German with supertitles overhead.
There were wonderful bits of nonsense that couldn't be done in a regular production. The fire-breathing dragon that scares Tamino into fainting during the opera's opening sequence was a six-foot-tall white rabbit here, with antlers — sort of a misplaced jackalope. And the Queen of the Night's entrance was inspired. She arrived in upswept hair, tiara, black gown, sunglasses, and a full-length fur coat that slid to the floor as she advanced onstage, to be gathered up by a harassed-looking attendant and carted off.
Would that she sounded as good as she looked, but soprano Rinnat Moriah's voice is still developing. At 21, she can hit the high Fs and has most of the agility needed for the opera's two coloratura arias (although the tempos here were slowed down for her). At this point, however, she lacks presence and any kind of dramatic flair.
Alex Richardson, a handsome young tenor, sang Tamino with an easy-flowing voice that seems ideal for Mozart. His reluctant sidekick Papageno was baritone Andrew Oakden, another young voice that shows promise. Pamina was soprano Rebekah Camm, whose pleasing voice complements her natural musical instincts, and Sarastro was bass Mark Risinger, a pleasant-sounding singer when you can hear him. The bottom of his range tends to disappear. Granted, the priest is a stand-still-and-sing role, but there is power and drama in the music, of which Risinger still appears unaware. As George Bernard Shaw once said, Sarastro "has the only music ever written that wouldn't sound out of place coming from the mouth of God."
Most of the singers are just making their way in the opera world. Many are students, including 19-year-old Elliot Madore, who recently completed first-year voice studies at the Curtis Institute in Philadelphia and sang the Speaker very well. The only real veteran was TCU's San-Ky Kim, singing the villain Monostatos with assurance and style. As much as we want to encourage young people, and the best will always be welcome, the Fort Worth Symphony Orchestra might start expecting vocalists to meet the same standard of excellence demanded of the instrumental soloists.