Cindy Owens remembers the night in chilling detail. Her daughter had been struck by a car. She'd called an ambulance and waited 45 minutes for its arrival. "It was nighttime, pouring rain, there was a lot of blood. We'd just recently been annexed, and the city promised us we'd have top- quality services, and there I was standing out there worrying about my daughter for 45 minutes. I raised a lot of heck with the city over that.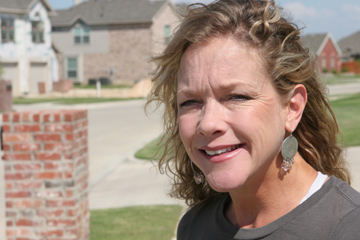 "Fortunately," she added, "it turned out my daughter was not badly hurt. But at the time it was a nightmare."
Last March, 82-year-old Russ Brainard, who lives not far from Owens in north Fort Worth, was at home on Eagle Mountain Lake when he had a stroke. His neighbors called 911, and an ambulance reached him about 15 minutes later. "I guess we're just a hard address to find," said Brainard, who's retired from the automobile business. "Same thing happened to my sister-in-law two or three years ago. Took them about an hour to get to her. It was a heart attack, and she died a couple of days later. I don't know if she would have lived if they'd have gotten her sooner."
Brainard's home is at the very end of a section of Eagle Mountain Lake that was annexed by Fort Worth in early 2000. "When we had the county ambulance," said Brainard, "they were within blocks and could get to us in minutes."
State Rep. Anna Mowery of Fort Worth has heard many stories like those. "When annexation occurs, the city promises to provide certain services," she said. "Unfortunately, they often don't."
The complaints of poor quality city services are piling up in some of the far-flung areas that Fort Worth has annexed since 2000 — a situation made even more aggravating by the fact that so many of the people in question didn't want to get annexed in the first place and are paying higher taxes as a result. The horror stories include fires that the Fort Worth Fire Department couldn't fight because they couldn't find the address. Again, fortunately, no one has been hurt in any of them. But as recently as three weeks ago, when a little girl broke her arm near her school in Haslett, it took county, Fort Worth, and Haslett ambulances more than half an hour to figure out whose jurisdiction she was in before she got help.
"Things like that are not supposed to happen," said Bob Riley, Fort Worth's director of development. Many city services, "including police, fire, emergency services, roadways, maintenance of public buildings, and facilities like parks all have to be in place — and up to the quality of services elsewhere in the city — on midnight of the day the annexation takes place. Not one minute later."
For other amenities, such as water and sewer, the city, by law, has from two and a half to four and a half years to provide service to newly annexed areas, he said. "But you had better be well under way in the two and a half if you plan on asking for more time."
Former Fort Worth City Council member Clyde Picht said the annexed areas are suffering from Fort Worth's lack of vision. "The problem is that the city has had no plan when it comes to these annexations," he said. "And I think it's fair to say that the city is certainly and obviously not up to speed with services for the lands it's annexed."
Since 2000, Fort Worth has annexed more than 32 square miles. Included were slivers of land that the city had already surrounded, as well as large swaths along U.S. 287, on Boat Club Road near Eagle Mountain Lake, and over by the Texas Motor Speedway, some of which expanded the city deep into areas that were formerly country. Some of the annexations have been tiny enclaves, some have been several square miles. In each case, the city takes over providing services that were formerly provided by the county and by volunteer fire departments; in return, the city collects taxes and fees and begins applying city ordinances and codes regulating everything from zoning to building standards to whether or not you can fix your own water heater.
Riley said the city has a vital interest in annexing. "We're trying to develop a city that's growing at a tremendous pace," he said. Through annexation, "we're trying to assure a plan of development for the city that will make it attractive as it grows.
"One of the things about Texas is that there really are no regulations for land uses outside of a city's limits. So imagine that someone wants to build a rendering plant right next to the beautiful home you've just bought in a new development. If you're in the county, they can do it. If you were annexed, that wouldn't happen because we have building codes. Or imagine someone builds a business that causes pollution and they build it next to one of our water supplies. We'd have a polluted waterway. And that is detrimental not only to Fort Worth but to all of the people in the 27 cities that are supplied by our water."
That's the accepted philosophy of most Texas cities, but it's not an argument that Mowery buys completely. "A city does need to regulate pollution and dangerous things right outside its limits," she said. "But there are generally county and state and federal laws against those things anyway."
The debate over annexation continues to be the hottest she's encountered in all her time in politics, the legislator said. "Nothing brings out anger like annexation. And not just in Fort Worth, but all over the state." And she's trying to do something about it.
The annexation boom in Fort Worth began in late 1999, caused, said Riley, by a new state law that changed the timetable for annexation. Traditionally, he said, Texas cities could annex surrounding land as quickly as 60 to 90 days after the annexation was publicly proposed. How far a city can go to annex depends on the city's size; Fort Worth can annex property three miles out from its city limits. The new law mandated that cities list areas being considered for annexation in a city plan and then wait a minimum of three years before actually moving to annex. "But the law gave cities a three-year window before it took effect, and I think Fort Worth, because of its tremendous growth rate, decided to take advantage of the old rules as much as they could before the new ones took effect," Riley said.
Clyde Picht refers to that period as "annexation frenzy. The city did a study on areas that could be annexed in the next few years and came up with about 50 square miles that went into Johnson County in the south, Parker on the west, and Denton and Wise up north."
---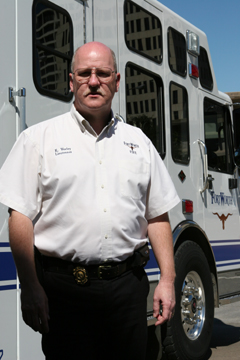 The plan, said Picht, drew such anger from people living in the country who didn't want to be annexed that it was drastically scaled back. Picht was one of the council members who drew the line. "Some of that land was going to be tied to the city by nothing more than a thousand-foot strip of road in which we could put water and utilities and such. And providing city services to some of those areas was simply going to be too expensive, so I didn't go for a lot of it."
He was skeptical that the city could provide good services even to the scaled-back areas. "Every time someone on the staff came up with an annexation proposal, there was always a note that police and fire stations already existed to cover the new areas. So there was never any money built into the plan for them. In the end, the city wound up with problems in all departments, from code compliance — a huge sore spot with many people whose property is annexed — to development, and that has stressed all of the city's resources."
Art Jones agrees with Picht. Jones, with his wife Joan, publishes the Northwest Tarrant Times-Record, and he's a vociferous opponent of annexation. His home, in a development called The Landing, became part of Fort Worth in 2000 as part of the Lake Country annexation, and in the six years since, the city still has not lived up to its services obligations, he said. "Just this year in Lake Country a fire truck was sent to a fire, [and the truck] didn't have a hose long enough to reach the fire from the hydrant. A second truck finally arrived, but they lost about four minutes. That's something that simply didn't happen with the county volunteer fire department."
Jones and several others from the area said it's not just the fire department but the police and ambulance services that are not up to speed. "We have fewer police patrolling our streets than we used to have, and MedStar is completely overrun," the newsman said. MedStar is the private company that holds a contract to provide emergency and ambulance services in Fort Worth.
Darlia Hobbs is vice president of legal affairs for Citizens Against Forced Annexation (CAFA). Her home near Eagle Mountain Lake is still outside the city limits, but not by much. "There are parts of Fort Worth annexed 20 years ago [where the streets] still are not paved," she said. "When the city goes out to annex new areas that they also have to take care of, everyone else that lives in the city gets a smaller piece of the pie, and that's not fair. I don't know of a single neighborhood that's been annexed that has gotten the services it was promised, whether it be curbs and sidewalks, policing, waste management, ambulance, or fire fighting."
There are no figures that show response times in newly annexed areas versus older parts of the city. But in 2005, the Fort Worth Police Department's average response time for calls outside Loop 820 was about two minutes slower than for calls inside the loop — almost 8 1/2 minutes, compared to a little over six minutes inside the loop. Police spokesman Lt. Dean Sullivan acknowledged that "response times are slower in some of the more remote areas that have been annexed that still lack the infrastructure — roads and such —and manpower that the city core has."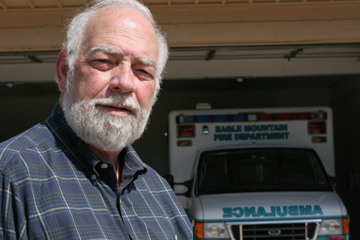 A MedStar official said there's no question that ambulance response times are slower than the company would like in more remote areas. Spokesman Jack Eades explained that ambulances are placed in the highest demand areas, frequently at intersections or gas stations near where they've traditionally been most needed. "So while we serve the entire city, we simply don't have units we can place in areas where there is a low call demand. And that means that if we're busy in the inner city, our response time to the outlying areas is going to be slower because we don't post our ambulances in those places." Nor can the company just buy and staff more ambulances, he said. Eades explained that MedStar funding comes from a combination of fees paid by its customers and a subsidy from the city. "They don't buy us ambulances, and if we don't have sufficient calls in an area to justify buying a new ambulance — and hiring new people — then the company isn't going to do it."
Hobbs said fire protection is also below par in some of the areas that have been annexed. "My home is over 700 feet from the county road," she said. "If I have a fire, the county sends in a relay team of tanker trucks that hold 3,500 gallons of water each. If you sent in a Fort Worth truck to my house you might as well spit on it because their trucks only hold 750 gallons of water."
Lt. Kent Worley, a spokesman for the Fort Worth Fire Department, said there have been problems in annexed areas, particularly for fire and emergency services, but that the situation is improving. "The last annexation took place about a year ago on the 287 corridor, and the day the annexation went through we had a temporary fire station in place. And we've got another one on the North Side that will augment the stations in Alliance and that will open in November — we think. We're hoping the new stations will cut response time, which has not been what we want in the outlying areas. The reality is that the infrastructure for things like the fire department and emergency services simply takes time. We'd like it to be done overnight, but that's simply not the case."
Worley added that the temporary station on Highway 287 has recently received a 3,000-gallon tanker truck — and the city has provided a second tanker at the Alliance station to take care of farms and ranches in areas that have no city water lines — and may not for years to come. "And if that's still not enough water, the county will pitch in. Sometimes they call us and offer their tankers even before we call them."
---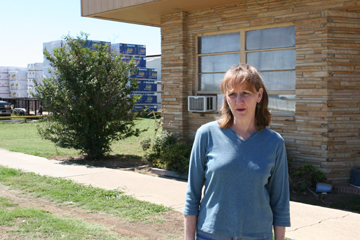 It wasn't always that way. Mike Barton, chief of the Eagle Mountain Volunteer Fire Department, said there was quite a bit of friction between the city and county fire departments for the first couple of years following annexation. "There were hard feelings at first, but I think we've worked that out now, at least on the ground level. Couple of weeks ago, for instance, there were two grass fires in the proximity of a city-county boundary line. The FWFD took one and we took the other, and then when one of them grew, we both worked together to put it out.
"But there certainly have been times when there was a question of whose district it is. And Fort Worth will not fight structure fires with the county volunteer department. That's a city policy they have, I think. But they will help with grass fires, and I believe if it really came to it, nobody would let anything burn to the ground over policy."
The county has mutual aid agreements with several cities, including Haslett, Saginaw, and Lake Worth, that call for their emergency services to work together to cover each other's territory as needed. But the county has no such agreement with Fort Worth. The reason, Riley explained, is that "county buildings are not built to city code, and we're not going to send our men into a situation like that. We want to save the occupants but don't want to jeopardize our firefighters either."
Mowery says that, from a city's point of view, annexation "is always about taxes."
Certainly, annexation is about bringing in new tax dollars in the long run, Fort Worth officials said. But it's also about controlling development, Riley said, and it's not a financial boon to the city immediately. "A lot of what we annexed was just cow pasture. And a city doesn't make money from a cow pasture."
The tax dollars come when the cow pastures turn into suburban yards. "Initially, the city loses money, at least in underdeveloped areas," Picht said. "In my own development, it's taken six years to build the 500 houses. They're just finishing the last one. So services have been provided before taxes have been paid. But in the long run, of course, these homes will at least pay for the services they use."
According to John Marshall, chief appraiser for the Tarrant Appraisal District, since 2000 Fort Worth has annexed $488 million worth of property, "after all the homestead exemptions, age exemptions, and so forth have been taken from the property value."
With a tax rate of .865 cents per $100 in property value, that $488 million will produce only about $4.2 million in tax revenue this year — hardly a huge sum for a city with a half-billion dollar budget.
Tom Higgins, Fort Worth's economic development director, said that developed residential areas are usually a wash for the city, in terms of costs of services versus tax income. But other areas are clearly profitable. "When we annex a fully developed area, the new city taxes those people pay generally immediately pay for the services they'll use," he said. "More importantly to the city however, are commercial and industrial areas that we annex. Those are very valuable for a tax base because, while they don't increase the burden to the city services — at least not in the way private homes do — they provide substantial increased tax revenue."
The biggest plums of all, he said, are annexations like the one at Walsh Ranch, where the city, at the request of the ranch's owners, annexed more than 7,000 acres on which more than 14,000 single family homes, as well as schools and commercial property, will be built. "In a case like Walsh Ranch, you're looking at a tremendous amount of initial investment money coming into the city to build those homes. Then we'll be getting city taxes from those residents. Then there will be the commercial development to provide for the needs of that community and the retail sales tax those people will pay to purchase goods. There will probably be industrial growth outside the ranch as well, so the city will be looking at a multi-layered tax stream that's the real payoff."
For owners of homes or businesses that get annexed, however, the tax and fees the city imposes can create overwhelming hardships. They cost Cindy Owens — the woman whose daughter had to wait 45 minutes for an ambulance — her home.
"The first thing that happened after annexation was that the county assessor's office assessed my home considerably higher than it had previously been assessed because I was now in the city, which made it more valuable," she said. "When I couldn't afford to pay the extra thousands of dollars a year in a lump sum, I had the new Fort Worth city tax put into my monthly mortgage escrow. But that brought my mortgage up by several hundred dollars a month, and I couldn't afford it. I ended up selling my house because I couldn't make my mortgage and wound up moving into a tract house that had been built nearby."
Despite the problems it caused her, Owens likes being in the city now. "I'm still against forced annexation, but I think you've got to make the best of the situation."
Nancy Terrell, a business owner and former member of CAFA, said city fees can be just as painful — and more surprising — than the tax bill. Her business, AHR Trucking and Storage, is in the Hicksville Industrial Park area, part of the 287 annexation that was completed last year. Though she hasn't gotten her tax bill from Fort Worth yet, she did just get a $400 bill from the Water Department — her monthly storm sewage runoff fee. "We've got 17 acres out here, and the city computes how much non-permeable ground cover you have — like rooftops and concrete — and hit me with that. That's nearly $5,000 a year I'll be paying, and the city doesn't even run water or sewer out here and won't for several years. That is a lot for a small business to absorb."
---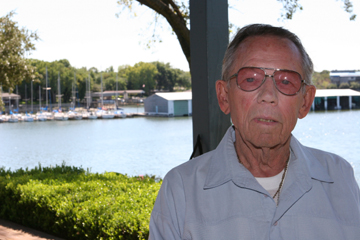 And when the city does finally run the water and sewer lines, she worries that if her wells and septic system are not up to code she'll have to run lines to connect to the city system, which could cost tens of thousands of dollars.
"We always felt at CAFA that if the city would work with the people to be annexed it could be done in a way that would be much easier for everyone," she said.
Terrell represented the Hicksville Industrial Park for CAFA. "It's an older business area, and after annexation the businesses had to bring their buildings and electrical work up to city code. Several people lost their businesses over that, coupled with their new taxes and things like storm sewage runoff fees and garbage pickup fees. It was simply too expensive," Terrell said.
She told the story of one fellow who bought 55 acres not far from her just before annexation. "He had a business plan for a container yard based on county codes and taxes. But after annexation he simply couldn't afford the new taxes and codes and wound up selling about three-quarters of his land to be able to afford to run his business on what was left."
Riley explained that when an area is annexed, all existing buildings are grandfathered "except for anything that could be a major life-safety issue." That can include buildings in bad shape that might injure either inhabitants or city workers called to them, electrical wiring that's not up to code, contaminated wells, and bad septic systems.
"Actually, I liked the way we annexed that 287 area," he said. "We did a limited-purpose annexation with the region. That meant that while the residents and businesses paid no taxes to the city and received no services from the city for three years, the city was able to put certain ordinances and building codes in place which affected any new buildings or additions to buildings or work on existing buildings that occurred during that period. So the city had some control over the area. It also gave residents and business three years to get used to the idea of annexation and the city three years to get its services in place — which I think we did in that area."
During that period, Riley said, the city did some courtesy inspections in the area and found some major problems, which business owners then had time to rectify. "But people in the country will always give us some grief. They don't like city rules. They don't like getting building permits and having engineers and architects involved, but they have to under limited-purpose annexation regulations."
Some of the problems that crop up when an area gets annexed might seem like nothing more than pet peeves to city folk but are real issues with many country people. City residents can't legally burn their brush, shoot off fireworks, or repair their own septic tanks. They can't add on to their homes without city inspectors approving the plans.
"There is a reason people move to the country. They don't want to be saddled by city rules," Art Jones said. "Heck, you can't put a horse down or shoot a rabid coon that's in your garbage. You have to call the Fort Worth hunting specialists who will do it — for a fee. Technically, you aren't even allowed to change a water heater in your house within the city limits — you'd have to call a licensed plumber or electrician for that."
On the other hand, he said, "There's nothing inherently wrong with annexation if you want to be annexed, like the big Walsh and Bond ranches. What's wrong is if you don't want it and it happens anyway. You had no choice, you were just taken over by a city you didn't want to be a part of and now have to live by the laws and ordinances of that city."
"What many people don't understand," said Riley, "is that no one wants to impose ordinances on anyone else. But the reality is that in the country you have space between buildings so that if you burn your own house up doing your own electrical work or because your bonfire gets out of hand, you burn up. But in an urban setting with buildings closer, your fire is liable to burn the next guy down, too. So the codes and ordinances are in place not just for the city but to protect you as well."
Except for the 287 area, Fort Worth hasn't done major involuntary annexations in the last two years — but they're not far off. Riley's department will recommend annexation of about 20 neighborhoods in the next three years and dozens more after that. Many of those annexations are likely to generate the same sort of anger and anxiety that earlier annexations have. Anna Mowery doesn't think it has to be that way.
Mowery, chairwoman of the House Committee on Land and Resource Management, is often portrayed as an enemy of annexation. She describes herself as simply a pragmatist on the issue. For several sessions, she has been trying to get a bill passed that would require citizens living in the to-be-annexed areas to approve that action. Each time, the House Calendars Committee has refused to schedule it for floor debate — the traditional way that House leaders prevent unpopular bills from being voted on.
Mowery plans to try again, even though she figures pressure from cities will axe it again. "It's a good bill, modeled after a very effective annexation law in Arizona," she said.
But she's also got another proposal up her sleeve. She said she plans to file a bill to "put teeth into the law that says services must be provided at the same time the annexation goes into effect." And it's not just because of complaints from Fort Worth. "Down in the Fort Hood area, people who were annexed are real unhappy with the city over promises that have not been kept. I believe they've even sued over that," she said. "I'm not sure what I'll propose just yet. It might be a moratorium on taxes until the services are provided. It might be a chance to dis-annex or a fine to the city."
"What we've got to do is get the services up to speed," Picht said. "The city will be adding money for new firemen and police this budget, which is good but is long overdue in some of the annexed areas. Roads — that's another story. The city has added hundreds of miles of roads not only through annexation but in the existing city itself and not added anything to the budget for those for years — though I understand they're addressing that to some extent this year."
Riley suggests there are two ways to look at city services in the annexed areas. "When a number of those areas were annexed, there wasn't much call for services. But now that those pastures are being developed and there are more rooftops, you begin to get more calls and there is more potential for fire, so you then need to add those police and fire stations.
"And I think that while some people will say we've been undermanned the last several years, we prefer to look at it as growing as we need to. But if people can really show us that we are not providing the services we're obligated to provide, then let's just shoot the city. Because that's not the way it's supposed to work."
You can reach Peter Gorman at peterg9@yahoo.com.