The Roots' live prowess and artistic versatility have never been fully harnessed on any of the hip-hop band's several studio albums. Taken together, the records are a chronology of an evolving, maturing group. Still, while each album has been better than the last, and while each has obvious standout tracks, a beginning-to-end masterpiece has eluded the group.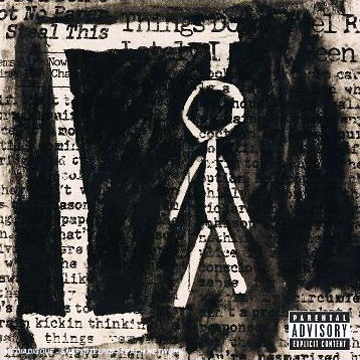 Now after two moderately commercially successful records, Phrenology and The Tipping Point, the Philadelphia-based outfit returns with Game Theory, an album that is unlike its two predecessors but not necessarily better or worse. The Tipping Point was tarnished by misguided mainstream aspirations, Phrenology by self-aggrandizement. Game Theory's weakness is ambiguity.
Phrenology, at its best, was buoyed by a discernible rock 'n' roll ethos, and The Tipping Point exuded cool '70s funk. The artistic control afforded the group by new label boss Jay-Z has produced a completely new sound but one that lacks focus.
Which isn't to say there aren't some bright spots. "False Media" is an incisive musing on current affairs. "Here I Come" is the most riling and recognizably Roots-y song, marking a general pickup in the album as well. The poignant "Clock With No Hands" points out how frivolous certain beliefs seem in the face of our fleeting time on earth. Guest spots do not dwarf the album — and those whom the Roots do feature are mainly up-and-comers, with the notable exception of former Roots member Malik B, making an unofficial and triumphant return.
Game Theory has its hits and misses — fine and fun to listen to, but discerning its strokes of subtle originality demands patient listening.