For some people boating means the freedom of the open water, away from the pressures of life on the land.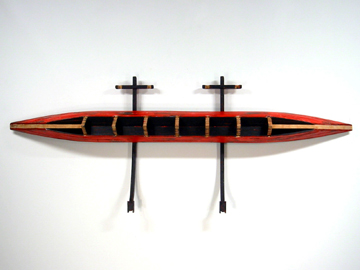 Those folks might find a reminder of that in the current show at William Campbell, where Dalton Maroney's sculptures are inspired by the cheerful colors and grainy wood textures of boats' hulls. It's only up through the weekend, so hurry.
Crossings, thru Sat. William Campbell Contemporary Art, 4935 Byers Av, FW.
817-737-9566.