This month, Gallery 414 is a great place to watch other people's figures.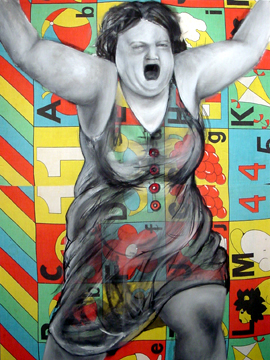 The show Human Composition features works by four artists depicting human beings, including Yousef Balat's wild imaginings and James Lassen's weirdly perverse paintings of people in public places caught at unguarded moments.
Human Composition, thru Apr 1. Gallery 414, 414 Templeton Dr, FW. 817-336-6595.