Nope, it's not necessary to clean your glasses while viewing the blimpy, blotchy abstract paintings that compose Joachim Kersten's show.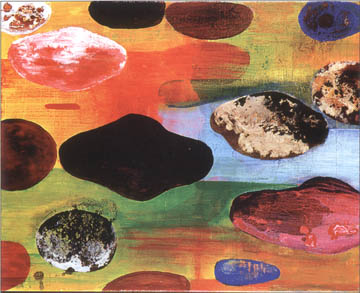 The exhibition's title, Digitalis Purpurea, suggests that the artist has stolen some of his curved, very organic shapes from the slides beneath a scientist's microscope.
Thru May 5. William Campbell Contemporary Art, 4935 Byers Ave, FW. 817-737-9566.