Ben Stevenson's first major new ballet in several years will be unveiled at the Majestic Theater in Dallas this weekend.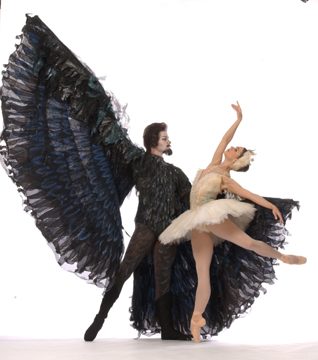 Texas Ballet Theater will feature the choreographer's setting of the Mozart Requiem, a 50-minute work using the company's impressive male contingent. Music, however, will be taped. The Majestic can't accommodate an orchestra, chorus, four vocal soloists, as well as the dancers. At this point, a Fort Worth production has not been scheduled.
Also on the program will be Stevenson's setting of the second act of Swan Lake, which follows the original Lev Ivanov choreography. Fort Worth saw the complete ballet last season, but Dallas performances were not offered. The company is maintaining a Dallas presence at the Majestic until the city's new Opera House opens in 2009. Full-scale productions will then be mounted. State Fair Music Hall has not proved a viable alternative, and is used now only for the annual Nutcracker extravaganza. On Friday, Carolyn Judson will dance Swan Queen and will be partnered by Lucas Priolo. Enrica Guana Tseng will take over the Saturday and Sunday performances, with Michael Clark as her prince.
Fri-Sun at Majestic Theater, 1925 Elm St, Dallas. Tickets are $18-74. Call 817-212-4280.