It wasn't all that long ago when the guys in Hogpig were splitting time between two stellar North Texas bands: Little Grizzly, cut from nearly the same cloth as better-known neighbors Centro-matic, and the brilliantly silly Boy Division, a parodic boy-band, complete with choreographed dance moves by grown men capable of playing their own instruments.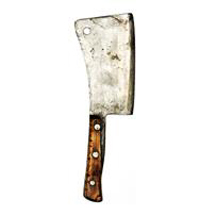 Needless to say, the lads know how to cover the spectrum, from shtick to serious, and without much of that quintessentially Dentonian hipster irony. What started out for the guys as yet another seemingly adolescent-tinged side-project, Hogpig has quickly developed into an honest-to-goodness, rock-solid, testosterone-laced amalgamation of leather-clad metal and Golden Triangle Texas-blues hollerin' — and it's good. Very good. All of it goes off on the band's debut, Hold Back the Curse, with just the teensiest wink of an eye, as if at any moment the musicians will throw their instruments to the ground and point and laugh at us for falling for the joke they've just pulled. That said, Hogpig stays tighter than Vince Neil's pants while unleashing a flamethrower of swampy, hot, fat bass riffs and thunderous drum lines more dangerous than anything Metallica ever did.
Even the fair-weather rocker will recognize some of the riffs lifted here from the likes of Iron Maiden, Mötley Crüe, Led Zepplin, Danzig, and countless other crotch-rockers, mixed with contemporary blue-eyed bluesmen, The Black Keys and Kings of Leon. However, instead of an homage to hair and grease and greasy hair, Hogpig manages to retool the recognizable elements and funnel them into a unique, kick-ass, rawk-powah sound. The interesting thing is that none of the well-traveled band members has ever played in a crotch-rock band before, though they seem to have played in every other kind of group. But in the relatively quiet aftermath of Little Grizzly's final show, the boys found themselves trading in their typical playful verbal barbs for guitar licks recalled from childhood. Then some of the guitar "debates" evolved into something viable. Their sonic therapy is our reward.