For the past five years, Josh Davis has been a staple on the Austin music scene.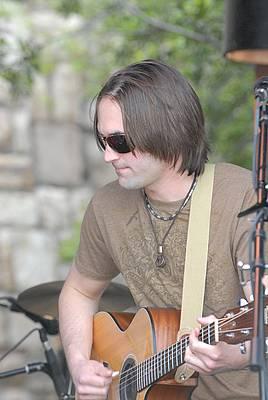 The Fort Worth native played guitar and sang in Forty Thieves, a rather popular band that played about 100 gigs a year in Austin across the state. But earlier this year, Davis decided to move back home, and a big part of the reason was that he figured the music market in Fort Worth might be better than that in the "live music capital of the world." "I figured if I was going to put together a new band, it was going to be best to do it in Fort Worth," Davis said. "Austin is just perceived as having a better music market these days than it really does." When comparing the music markets of Fort Worth and Austin, it is easy to see the good and bad of each. Austin has so many bars and clubs that cater to live music fans, and the SXSW music festival brings some national attention to the city's scene.
On the other hand, there are so many bands in Austin that getting good-paying gigs is nearly impossible. And anyone who has taken a basic economics course knows that too much product makes that product cheaper, so earning $150 a night for the entire band remains a successful night onstage in Austin. Fort Worth doesn't have as many clubs as Austin (neither do most cities, though), and the ones we have are spread all over the city. But the proximity to Dallas and Denton inflates the size of the market, and the bands here aren't tripping over one another. And the Cowtown music scene has grown exponentially in the past five years and is more vibrant than it's ever been. "The market is tightening in Austin right now, but it's growing in Fort Worth," said Sumter Bruton, who has been playing in Fort Worth bands since the early 1960s and owns Record Town near TCU. "Austin has a ton of clubs, but you don't make much money. Lots of bands and lots of college students don't make for the right economics," he said, subtly implying that to college students, a night out usually doesn't involve going to see live performances by original local bands.
One of the major differences between here and there, he said, is how bands get paid. Most bars in Austin give their performers 10 percent of the alcohol sales but none of the gate. Fort Worth tends to give bands most of the gate and little to no alcohol sales. "In Austin, it wasn't so much getting people to come to the show," Davis said. "It was getting them to drink once they got there." Davis has now auditioned new bandmates and should be playing out in a few weeks. He describes his music as a type of rock that touches on jazz, country-western, and folk. A 1999 graduate of Fort Worth's All Saints Episcopal School, Davis eventually ended up at the University of Texas in Austin and began busking. Forty Thieves began playing in 2003 and got pretty good reviews for its one and only c.d., I Don't Owe You a Thing. But the weekly grind, and a revolving door of backing musicians, began to grate on Davis. He had day-jobs in real estate and as a bank teller, so when Forty Thieves had a gig in Lubbock or Dallas, Davis would have to head out right after work, unload, play the show, load up, come back, and then make it to work the next day without any sleep at all. What's more, the money made from the band barely covered travel and rehearsal space rental and promotions. "I just want to devote every ounce of my energy and thinking to doing this right now, and it was just becoming impossible to make ends meet in Austin," Davis said. "And we were more successful than most bands.
So now I'm 26 and unemployed and living at home. That is very impressive when you tell people that." But Davis isn't looking for pity. His father, Bruce Davis, is the president of Fort Worth National Bank, which sold two weeks ago for $36.5 million. The elder Davis also plays guitar in his own band, a classic rock outfit called The Fort Worth National Band. On the band's web site, Bruce is listed as playing "guitars, vocals, heavy lifting, and loan processing." "The choice to move here was very difficult," Josh Davis said. "But when I looked at everything, it came down to playing in a market that had the reputation as a music mecca but being a tough place to break out. Or coming to Fort Worth, which is not known very much for its music scene, and coming up through the back door. I just think the quality of music here and the growth of the music scene in Fort Worth will make this work."