Jeremy McComb's My Side of Town is a mix of what passes for traditional country today.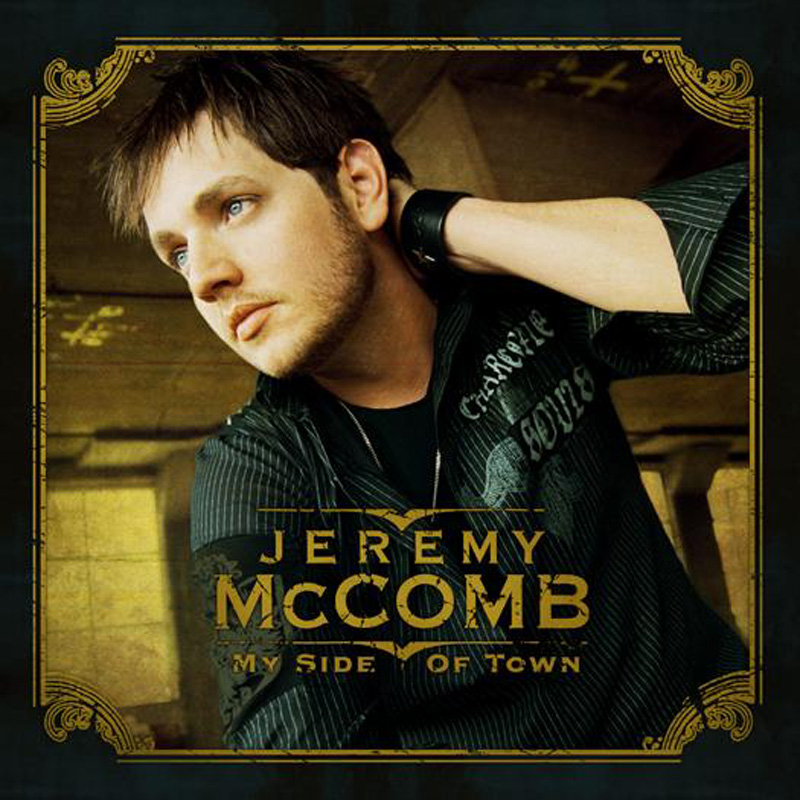 He wraps his strong countrified voice around songs filled with clear commercial influences and the melancholy side of the Texas Music and Red Dirt sounds. The short-enough-for-radio tracks are blends of country and rock, with crisply played instruments (especially guitar and fiddle) that are seldom overdone but leave very little space for silence and contemplation.
Coming from the Pacific Northwest and now living in Nashville, McComb even manages to invoke Texas and a Mexican border crossing on one song. All of the songs are about hometown life and leaving, and about traveling twisting roads while looking for good times, and about finding love and loss in what passes for, these days, personal revolution and finding yourself (sometimes back where you started).
McComb, 26, spent a year or two as music director at a country radio station and three years as tour manager for comedian Larry the Cable Guy, a connection that's served his young career well. His music is part of the Blue Collar Comedy Tour DVDs and the movie Delta Farce, which featured Larry the Cable Guy. McComb mostly does covers on My Side of Town; the highlight is the single, a strong cover of Dylan/Old Crow Medicine Show's "(Rock Me Mama Like a) Wagon Wheel."
That leadoff track and the next four songs — "Slow Me Down," "We Were Something," "Next Time I Leave," and "This Town Needs A Bar" — are the CD's strongest. The next seven sound a little too much alike. Altogether, My Side of Town reveals a formula that ought to work well for McComb. The talent is genuine, the appeal real.-Tom Geddie
 My Side of Town
(Parallel Records)