If anyone in town knows how to think big, it's Smoothvega.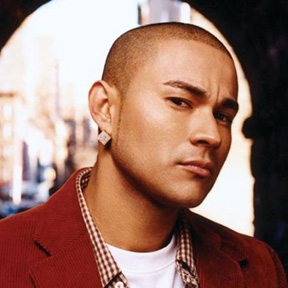 A two-time winner in the Weekly's annual Music Awards (Best Hip-Hop/R&B), the local rhymemaker co-produces Total Pandemonium, a series of all-ages extravaganzas that showcase the best Latino hip-hop not just in Fort Worth but the entire country. He has said that he and local promoter Juan Cadena started the series basically to give kids something to do other than thug around. In addition to the live performances, Total Pandemonium also features "blowouts," exhibitions of highly choreographed routines by local crews of dancers who can krump and grind as well as some of the semi-finalists on So You Think You Can Dance?
To kick off 2008, Smoothvega is taking over La Rumba, the biggest Latino club the Stockyards has ever seen, and putting on Total Pandemonium: Explosion. He has managed to snag two of the biggest names in urban Latino music, which may help establish the series as a force on the national Latino hip-hop scene. Previous events' attendance figures make the local indie-rock scene look insignificant by comparison.
A performance by San Diego's Frankie J will be his first of 2008 and his first in Fort Worth. The former Kumbia Kings member and platinum bilingual pop artist has carved a name for himself and an impressive following via his solo work. Erik-Michael Estrada, former member of O-Town – a group assembled out of contestants on the reality-TV show Making the Band – will launch his solo career at La Rumba.
Smoothvega also will perform. As a rapper, he manages to keep a hard edge while offering real looks into – and commentaries on – the street life. Almost as impressive as his music is his approach to success. Instead of aspiring to be a superstar or moving away to allegedly greener pastures, he works to improve his scene. His Total Pandemonium is a step, pop, and lock in the right direction. – Caroline Collier
Total Pandemonium: Fri w/Frankie J, Erik-Michael Estrada, and Smoothvega, w/dance crews Texas Illusionz, Lunachicks Dance Crew, Famous Creationz, and Desirable Ladiez, at La Rumba, 2513 Rodeo Plaza, FW. $15. 817-740-8100.