Alot of big local bands tend to put out new stuff this time of year.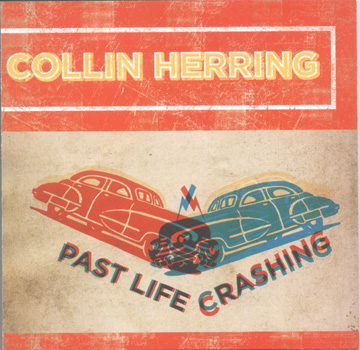 Some of them have been holding on to their records since before Christmas, crouching in the dark, clutching their precious music with sweaty hands, waiting to pounce on unsuspecting yokels who have just paid off their holiday-shopping debts and have a little spare coinage. Based on the new crop, I'd say the music-loving yokel should welcome the assault. Tops among 2008's nuggets are two exceedingly melancholy and ineffably beautiful albums, Collin Herring's Past Life Crashing and Titanmoon's Film Black. But the rest aren't bad at all: Goodwin's Goodwin 2, the Josh Weathers Band's The New Serenade, PlayRadioPlay's major-label debut, Texas (Island Records), and several others from less popular or less appreciated artists, including James Michael Taylor's Here Comes Lonely, Kurt South's September Sessions EP, and the One O'Clock Lab Band's 2007 compilation.
Granted, most local bands do not support their caviar habits through record sales alone. Touring also is kind of important, which is why, with spring's soothing breezes right around the corner, new records also serve as buzz-building devices. The immediate tour itinerary for Titanmoon will not include: dive bars, pool halls, coffee shops, or any other kind of establishment where proper attire is optional, including, for the most part, rock joints. Instead, the local quartet will play only upscale nightclubs, which is apropos to the band's new, elegant direction. A sense of epic, hyper-synthesized grandeur still infuses Titanmoon's mod-rock. But co-songwriters Nathan Schneidewent and Tyler Casey have spiced up their Killers-ish tendencies with ethnic flavors. The move lends a sort of international feel to Film Black, an album conceived mainly as an homage to Casablanca and writ in the universal language of globalized rock 'n' roll. The disc includes mariachi music, plinking, plunking, and sometimes booming around the edges of tracks, plus horns, lots of tabla, a small choir, and guest appearances by vocalists Elghali "E.G." Idrissi Kaitouni, who is credited, in high Hollywood style, as the "Moroccan street singer," and Stephanie Kelly, the "German soprano."
The album's elegiac filmic mood is partially founded on a few subtle, neat production touches: Most of the songs bleed into one another, the same way a story unwinds, linearly and without pause, and the beginning of the CD is effectively an opening scene. As a man sings, in his most swingin' voice, "Here's lookin' at you, kid / Here's mud in your eye," the quiet cacophony of silverware and plates clinking together and people making hushed small-talk report back, an overt nod to Casablanca, On the Waterfront, and other exotic locales, fictional or real, where crooners' croons, cigarette smoke, and hooch are consumed lovingly.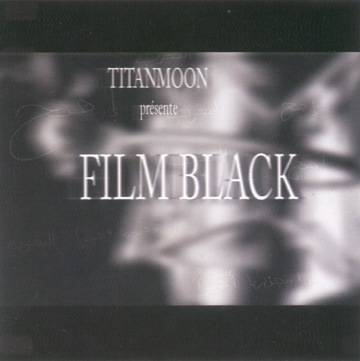 Film Black isn't really a conceptual album. Though all of the songs share similar instrumentation and are expertly performed, they are not obsessed with bashing the listener over the skull with the theme of love in dark times. There are also lighter moments. Not many. But a few. I can't honestly say the same for Herring's new one, a bombastic roots-rock opus that has been about two years in the making and that his press people declare is his return to music "after sifting through the wreckage of years of personal turmoil," a statement that might be true but that leads me to question my own assumptions about his work. I've always thought that all of his music was made up of things he's salvaged from sifting through his personal wreckage. Not sure how Past Life Crashing is intrinsically different from his previous album, Avoiding the Circus, other than in the succinctness of the songs and the starpower.
Herring is backed by a murderer's row of talent: guitarist Audley Freed (The Black Crowes, Gov't Mule, Dixie Chicks), former Wilco drummer Ken Coomer, and bassist Andrew Duplantis (Meat Puppets, Bob Mould, Alejandro Escovedo, and Son Volt). Also, singer-songwriter Kathleen Edwards handles backup vocals on a couple of tracks, and her lyrical, downright pretty voice complements Herring's cranky but smooth instrument nigh perfectly. The twentysomething's music also has never included so many explicit, cleverly appropriated references to Son Volt and Springsteen (circa Nebraska, The River). The Boss' influence is manifest in the high, lonesome whoo-hoo's in the background of "Pictures." The Son Volt is in the rusty, crunchy guitars all over.
Past Life Crashing probably will be the album that takes Herring mainstream. In a righteous world, so too would Film Black establish Titanmoon as a major headliner. But if Casablanca has taught us anything, it's that life doesn't always reward the righteous. Or the talented.