If the relatives are visiting for the holiday, it might pick up everybody's mood to go see the pre-Thanksgiving stand-up at Hyena's Comedy Nightclub in Fort Worth. Ben Creed (who'll be playing there through the weekend) will headline the show that also includes performances by Paul Varghese, Mark Agee, and Justin Foster. The punchlines will start getting thrown at 8:30pm at 605 Houston St, FW. Tickets are $10-15 plus two purchases from the menu. Call 817-877-5233.
As usual, there's very little going on today, Thanksgiving Day, but a few clubs will be open. Your best bet is definitely Lola's Saloon, where the Me-Thinks will be headlining a bill that also includes Bastardos de Sancho and The Great Tyrant. There may be no better way to shake off a tryptophan-induced daze than by submitting your senses to the eardrum-pounding garage-rock of three of Haltom City's most dazed and confused young men. The volume gets turned up to 11 at 10pm at 2736 W 6th St, FW. Tickets are $6. Call 817-877-0666.
Apparently, the plot of Disney on Ice's new show A Disneyland Adventure is that the characters from Disney's movies visit the theme park. Seriously, are they running out of storylines for these ice shows? Shouldn't the Enchanted-on-ice show be together by now? Well, this extravaganza hits the ice at Fort Worth Convention Center this weekend. The show runs Wed-Sun at 1111 Houston St, FW. Tickets are $15-60. Call 214-373-8000.
Stage West's love for the hijinks of Bertie Wooster and Jeeves continues unabated in their holiday show. The Code of the Woosters opens this weekend, adapting more of P.G. Wodehouse's comic misadventures of the rich 1930s British playboy and his infinitely resourceful valet. The play runs Nov 28-Jan 4 at 821 W Vickery Blvd, FW. Tickets are $20-24.
Call 817-784-9378.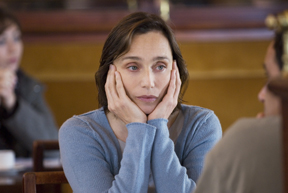 You probably know Kristin Scott Thomas as the oh-so-poised English star of The English Patient and Gosford Park, but you can see her in a markedly atypical role in I've Loved You So Long as someone who's broken in many ways. This French film about a woman recently released from a lengthy prison sentence is carried by Thomas' subtle, guarded performance that is one of 2008's best. The film runs Fri-Sun at Modern Art Museum of Fort Worth, 3200 Darnell St, FW. Tickets are $5.50-7.50. Call 817-738-9215.
Step 1: Get lots of people who know how to play the violin into one room. Step 2: Have them play everything on the instrument from classical to jazz to Celtic to bluegrass to country music. Step 3: Add laser lights. Presto! You have Bowfire, the stringed-instrument show that comes to Bass Hall this evening. The curtain goes up at 8pm at 555 Commerce St, FW. Tickets are $20-100. Call 817-212-4280.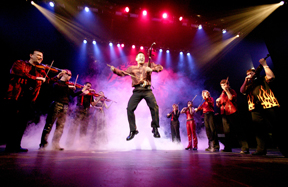 The TCU Symphony Orchestra goes all out for Latin music at their performance this evening. Sixteen different composers will be heard from, including Astor Piazzolla (Libertango), Caetano Veloso ("Recuerdos de Ypacaraí"), and Ary Barroso (his famous song to his homeland, "Brasil"). Maravilloso! The performance is at 7:30pm at Ed Landreth Auditorium, 2800 S University Dr, FW. Admission is free. Call 817-257-7602.