Dallasite Bleu Edmondson likes Fort Worth. A lot. Last fall, before his acoustic show at Sundance Square's 8.0 Restaurant and Bar, he bemoaned the contrast between Fort Worth's thriving, diverse venues and his hometown's confusing, collapsing scene.
"Fort Worth's really taken the lead in live entertainment," he said.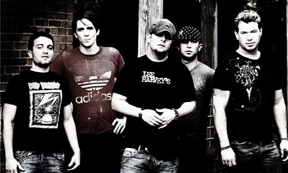 Edmondson's music is lumped into the Texas Music genre, but his lyrics and vocals are less Bob Wills, more Ryan Adams.
"I don't know what kind of music we play," he said. "Mostly we're on the outside looking in."
His current single, "The Echo (Maybe Tonight)," from 2007's Lost Boy, features Edmondson's whiskey-and-smokes growl wrapped around an intricate cast of "sinners and saints and suicide girls." A genre-bending sax solo closes the four-minute song.
Edmondson's album also showcases some decidedly non-country guitar work, courtesy of Fort Worth's Devin Leigh. A decade ago, Leigh fronted the neo-rockabilly band Hillbilly Café. Accolades came from Fort Worth Weekly readers and critics, who named them, confusingly, both best country and best rock band in 1998. For the past four years, Leigh's been on the road with Edmondson more than he's been home.
Lost Boy was Edmondson's first studio work in half a decade. He toured non-stop across Texas, the Midwest, and the East Coast for much of that time, acquiring a loyal following thanks to a steady build from internet sales and word of mouth. But 200 days on the road each year took a physical and personal toll. Edmondson refers to the five-year gap as "musical puberty." His songwriting matured, reflecting more on struggles with faith and relationships.
Edmondson's gig last week at Billy Bob's Texas was his first there since playing to about 3,000 people last June, when he and his band recorded a live album curiously titled Live at Billy Bob's.