If you're in Denton this weekend for NX35, you might want to drop by the UNT Art Gallery for the curr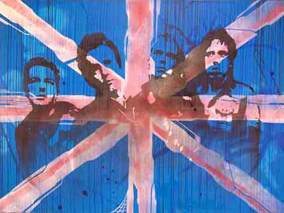 ent show Graff, Tag, and Bomb. The show contains works by North Texas artists Tony Bones, Sergio Garcia, Mark S. Nelson, and Soner, who all take urban graffiti as a point of inspiration for their works.
Graff, Tag, and Bomb, thru Mar 28. UNT Art Bldg, 1201 W Mulberry St, Denton.
940-565-4005.