The owners of Grand Cru Wines in the Overton Ridge shopping center are giving their wine away. Seriously.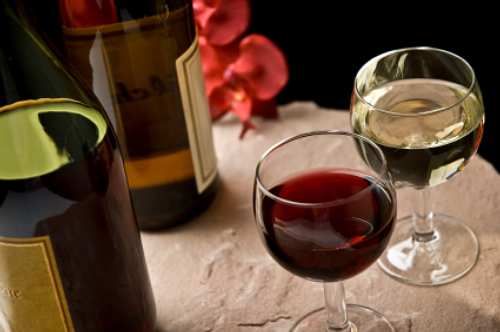 Once a week, the two local dreamers who own the place open five or six bottles of the good stuff and offer free samples. Karen Chu and husband Kayne say that the little shop — an oasis of beauty amid the giant concrete expanse of suburban West Fort Worth — was designed to allow people to explore wine. The hope is that an educated clientele will be a thirsty clientele.
Sometimes the Chus offer a group of whites, like five versions of a chardonnay. Sometimes it's the big guns: a group of cabernet sauvignons. One recent Saturday, they offered a selection of Italian red wines ranging from a sweet little blushy rosé to the raisin-y, port-like Tutela Amarone della Valpolicella Classico. (Gesundheit.) I learned that "chianti" is not a grape. It's the region where the wine was made.
Karen and Kayne are nice people: knowledgeable but not snobby. If you are ignorant about wine, you will not be mocked. If you just want to come, sip, and buy nothing, that's OK too. But they're gambling that their magic little shop will work some vino mojo on you.
The staffers at Grand Cru pour a generous half-ounce or so of each wine. At a recent tasting, some labels were delicious. Some I spit out. (Yes, you're supposed to spit them all out, but who's watching?) But the freedom to experiment without the commitment of buying was — wait for it — intoxicating. Or maybe it was intoxicating because Grand Cru's wine bar sells a laundry list of a dozen whites, reds, and sparkling wines, either by the glass, $4-8 each) or in the convenient 2-oz. size (around $2.50 per). After sampling some for free, it was only polite to pay for a full glass of my current favorite red, the 2007 Gouguenheim Malbec, and sit on the comfy couch. Had I wanted it, I could have taken advantage of Grand Cru's free WiFi access. But you know what they say about drinking and blogging … .
Grand Cru's wine bar also offers happy hour from 5 to 7 p.m. on Fridays: Wine and appetizers are 25 percent off. — Laurie Barker James
Burning for – and in – Burleson
On Jan. 1, smoking was banned in most public Fort Worth places, including restaurants. Bars whose annual gross from alcohol is less than 70 percent of total sales are smoke-free, as are bowling alleys and business offices. Bingo halls, designated smoking rooms in hotels, bars with minimal food service, and, ahem, "private clubs," are exempt from the ban. So are outdoor restaurant patios, provided they're more than 20 feet from the restaurant entrance.
Fort Worth restaurateurs and bar owners who fought the city council's amendment to the existing ordinance last August continue to allege that they're losing business to nearby cities, most notably Burleson, where city council members voted last month to leave their city's smoking ordinance unchanged. In Burleson, you can still smoke while eating (not chewing, 'cause that would be gross) and vice versa, although 75 percent of Burleson bars and restaurants are nonsmoking by choice (probably because many of them are chains, and most chains are nonsmoking). About two dozen bars and restaurants in the city allow patrons to light up, mostly in designated smoking area or on patios.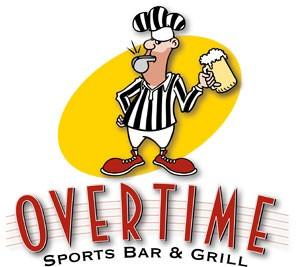 The Original Overtime Sports Bar & Grill, which hugs the Fort Worth/Burleson line, is all smoking, all the time. Bar manager Leonard Callaway said that the Fort Worth ban has definitely affected his bar's bottom line — in a positive way. "We've had a tremendous influx of people from Fort Worth who tell us that they come here because they don't have to worry about where they can smoke," he said.
The Burleson council split last month's vote 3-3, after hearing from eight Burlesonians who want things the way they are — and one who wants an expanded smoking ban.
The point is that if you like smoking while dining out, you're probably going to have to take your business out of Cowtown, whose ordinance, as written, favors bar-bars that don't serve any food over clubs that offer food with their alcohol. So maybe bar/restaurant owners have a right to be upset. Nothing can sober up a tipsy patron like some food.
And maybe that's why bar/restaurant owners and the Texas Restaurant Association believe a statewide ban on smoking will level the playing field. Last month, the association voted to support the measures being introduced to the Texas state legislature that would ban smoking in bars, restaurants, and all indoor public places, including office buildings. If you've got 'em, smoke 'em while there's time. — L.B.J.
Contact Last Call at lastcall@fwweekly.com.