WED ? 20
In one of those unfortunate coincidences, the Metropolitan Opera broadcast its version of La Cenerentola in movie theaters two weeks ago while Fort Worth Opera was putting on its own production of Rossini's opera on the stage. If you opted for the local show instead of the Met's back then (and good for you if you did), you can catch up to the Met's rebroadcast this evening and compare. The opera is at 7pm at various movie theaters. Check Calendar section for locations. Tickets are $15-22. Call 213-639-6166.


THU ▪ 21
Tim Link's appearance at the Barnes & Noble store on University Drive won't be your ordinary book signing. He'll be there to promote his book Wagging Tales, describing his ability to communicate telepathically with animals. Whatever you think of his claim, he'll also be helping the Humane Society coordinate pet adoptions in front of the store. The author appears at 4pm at 1612 S University Dr, FW. Admission is free. Call 817-335-2791.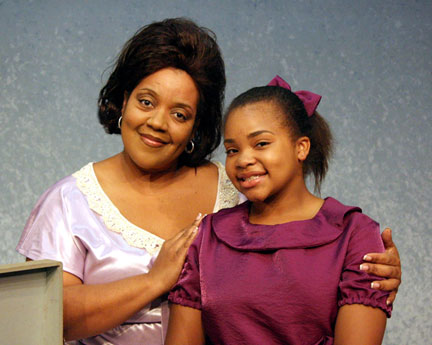 FRI ▪ 22
Jubilee Theatre winds up its season with a new production called The Gospel Queen, a biography of gospel-music legend Mahalia Jackson that stars Sheran Goodspeed Keyton. We wonder if the lead actress can match Mahalia's famous booming contralto, but we certainly know better than to underestimate Ms. Goodspeed Keyton. The show runs May 22-Jun 21 at 506 Main St, FW. Tickets are $10-25. Call 817-338-4411.
SAT ▪ 23
Because we at Night & Day are entranced by shiny things, we're all jazzed about Jumpin' for Geodes, the name of the Fort Worth Gem and Mineral Club's 58th annual show. Besides the beautiful crystal rock formations, the show will also have fossils, beads, and other jewelry on display. The event is Sat-Sun at Will Rogers Memorial Center, 3401 W Lancaster Av, FW. Admission is free-$5. Call 817-614-8993.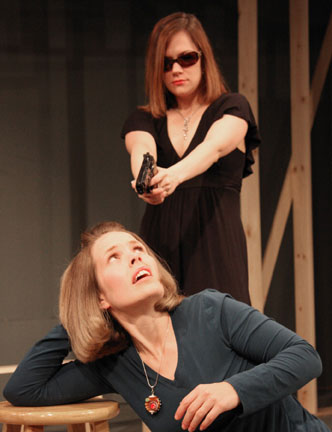 SUN ▪ 24
Don't bring your cell phone to the Van Cliburn (see sidebar), and don't bring it to Dead Man's Cell Phone, Stage West's production of Sarah Ruhl's play about a diner customer who answers a fellow customer's ringing cell after finding out the phone's owner has died. While Stage West was putting on Ruhl's The Clean House last year, Ruhl was debuting this play on Broadway with Mary-Louise Parker in the lead role. The show runs May 21-Jun 14 at 821 W Vickery Blvd, FW. Tickets are $15-28. Call 817-784-9378.
MON ▪ 25
This Memorial Day you can honor our veterans at Decoration Day at the Independent Order of Odd Fellows Cemetery in Denton County. (There seems to be some confusion over whether it's in Denton proper, Roanoke, or Westlake.) At any rate, the event features bike-decorating contests for kids and ice-cream making contests for grown-ups. Sounds like a nice way to spend your holiday. The event is at 5:30pm at IOOF Cemetery, S Carroll Blvd & Eagle Dr, Denton County. Admission is free. Call 817-271-2415.
TUE▪ 26
It's always a special occasion when the New York Yankees come to town, but with the Texas Rangers in the AL West lead and the Bronx Bombers struggling with one difficulty after another, the home side will look to have the upper hand. It's been a long time since we could say that. The series runs May 25-27 at Rangers Ballpark in Arlington, 1000 Ballpark Way, Arlington. Tickets are $3-134. Call 817-273-5100.