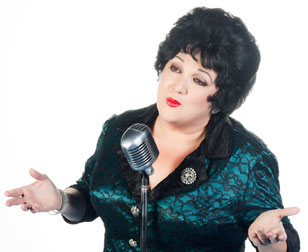 WED ? 3
There's nothing new about another production of Always … Patsy Cline, the well-worn show about the life and songs of the country music legend. However, Casa Mañana's current production is bringing in two actresses who've been in past Casa productions: Julie Johnson to play Patsy Cline and Sally Struthers to portray her biggest fan. The show runs thru Sun at 3101 W Lancaster Av, FW. Tickets are $29-59. Call 817-332-2272.


THU ▪ 4
Tonight's live broadcast special is entitled Glenn Beck's Common Sense Tour, a name that reminds us that the old Soviet Union's biggest newspaper called itself by the Russian word for "truth." Come see the splenetic rumblings of a right-wing talking head who's partly responsible for destroying his party, at 7pm at various local movie theaters. Check Calendar for locations. Tickets are $15-22. Call 213-639-6166.
FRI ▪ 5
The zoo seems an odd place to hold a tasting of foods from local restaurants, but that's the idea of Beastro, the third annual Fort Worth Zoo event that raises funds for the zoo's wildlife conservation efforts. This year's party features live music by Better Than Ezra and Time Machine. The event is 7:30pm at 1989 Colonial Pkwy, FW. Tickets are $75-85. Call 817-759-7555.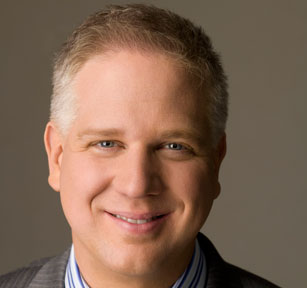 SAT ▪ 6
Last weekend the local sports belonged to golf, so it's only fair that this weekend it belongs to auto racing. Free from his tax troubles and fresh from a victory at the Indy 500, Helio Castroneves drives into town to race in the Bombardier Learjet 550. The green flag waves at 8:30pm at Texas Motor Speedway, I-35W & Hwy 114, FW. Tickets are $31-79. Call 817-215-8500.
SUN ▪ 7
Moloch! Solitude! Filth! Ugliness! Hip Pocket Theatre opens its new season with Johnny Simons' adaptation of Allen Ginsberg's Howl, which reportedly will be performed in its unexpurgated entirety. No doubt Hip Pocket's loyal fans are vowing, "I'll be with you in Rockland." The play runs Jun 5-28 at 1950 Silver Creek Dr, FW. Tickets are $5-15. Call 817-989-5057
MON ▪ 8
The Clayton Dabney Foundation grants wishes and last requests to terminally ill children, and the foundation's Clayton Dabney/Dave & Buster's Kids' Golf Classic & Golf Camp is being held. The nine-hole golf tournament is for children ages 5-18 and will include instructions for kids who are just starting to learn the game. The tournament starts at 1pm at Las Colinas Country Club, 4400 N O'Connor Rd, Irving. Registration is $100, the post-tournament party is $25. Call 214-361-2600.
TUE ▪ 9
Since the demise of Shakespeare in the Park there hasn't been any reliable source of summer productions of the Bard's plays in Fort Worth, but we hope that's about to change as Trinity Shakespeare Festival starts its inaugural season at TCU with the odd, riotous, gender-bending comedy Twelfth Night. The play runs Jun 9-28 at TCU, Buschman Theatre, 2800 S University Dr, FW. Tickets are $10-20. Call 817-257-5770.