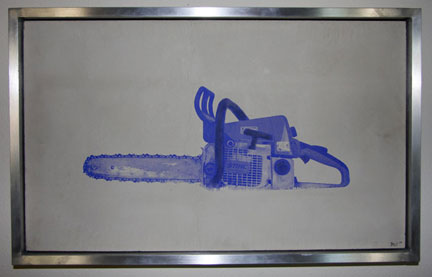 J.C. Pace III's show of found-art sculpture at Artspace 111 is tantalizingly subtitled "Chain Saws, Edgers, Lawnmowers, Weed Eaters, Hedge Trimmers, X-Rays, Artichokes, Brussels Sprouts, Avocados."


With such a disparate collection of objects, we've got to see this show before it closes next week.
New Works, thru Jun 24. Artspace 111, 111 Hampton St, FW. 817-877-4920.