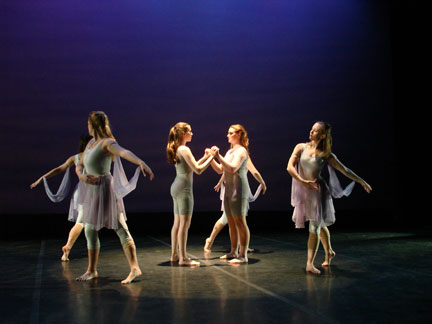 WED ? 1
To fill in your midweek, UNT is offering its Summer Arts Festival featuring both theater and modern dance. Kristin Jones' Human Nature and Chelsea Kubiak's oddly titled EMPATHmE are the dance pieces on the program, while David Ives' All in the Timing is a collection of six vignettes that encompass everything from new languages to Leon Trotsky to monkeys with typewriters. The show runs Wed-Fri at UNT Radio Television Film and Performing Arts Bldg, Welch & Chestnut sts, Denton. Tickets are $5-7.50. Call 940-565-2428.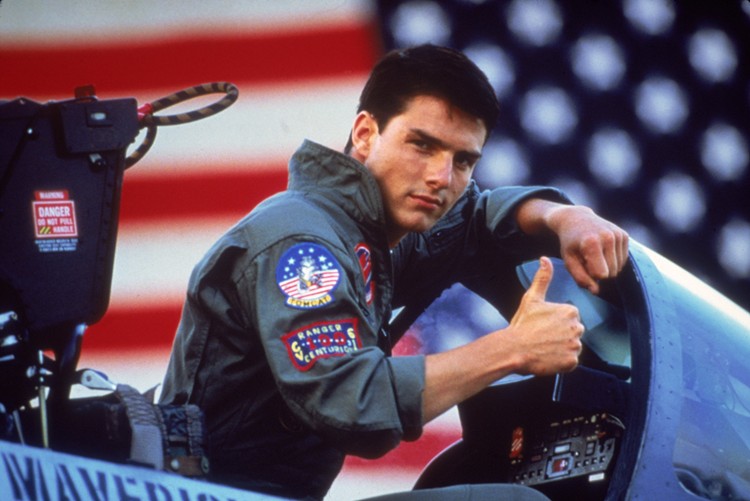 THU ▪ 2
Perhaps as a warmup to July 4, Stars Under the Stars is screening Tony Scott's Top Gun this evening in Sundance Square. We'll keep in mind Quentin Tarantino's onscreen rant in the otherwise unmemorable 1993 film Sleep With Me, in which he made the case that Top Gun is actually a gay love story. ("You can ride my tail any day!") The film begins at dusk at 4th & Main sts, FW. Admission is free. Call 817-255-5700.
FRI ▪ 3
Artisans from all over the country will be contributing knickknacks to Dan Bell's Unique Collectibles and Handmade Crafts Show, which runs through this weekend at Grapevine Mills. The show includes leather goods, jewelry, art, plants, and custom-made pool cues by Paul Giroux, who once made sticks for the legendary Minnesota Fats. The show runs thru Sun at 3000 Grapevine Mills Pkwy, Grapevine. Admission is free. Call 972-724-4910.
SAT ▪ 4
For those of you who'd rather be spared the frazzling experience of fireworks and crowded makeshift parking lots, Bass Hall is hosting Karya Siddhi Raga Sagara. This show by Sri Ganapati Sachchidananda Swamiji combines Indian classical music with more modern instruments to help listeners meditate and heal. And the early start time means that you can still get out to watch the fireworks if you want. The music begins at 6:30pm at 555 Commerce St, FW. Tickets are $25-200. Call 817-212-4280.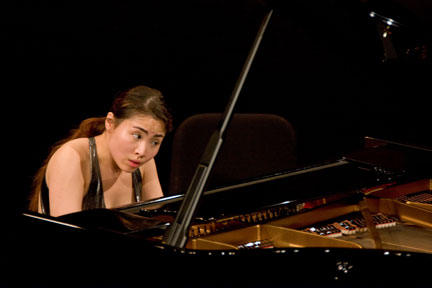 SUN ▪ 5
Chinese pianist Di Wu made the finals but didn't win a medal at last month's Van Cliburn Competition. (I thought she should have taken the gold.) If you missed her explosive performance of Rachmaninov's Third Piano Concerto that ended the competition, you can catch it tonight when she plays at Concerts in the Garden. The performance is at 8:30pm at Fort Worth Botanic Garden, 3220 Botanic Garden Blvd, FW. Tickets are $15-45. Call 817-665-6000.
MON ▪ 6
UTA Central Library offers up a historical exhibit this summer called The Road West: Travel Through America. As you might expect, it offers up some relics from the pioneer days and how those travelers recorded their journeys, but it also continues into modern times, with the interstates making the Wild West a tamer place. The exhibit runs thru Aug 8 at 702 Planetarium Pl, Arlington. Admission is free. Call 817-272-2179.
TUE ▪ 7
Having spent much of her career in the movie world, (directing and writing the 2006 film 75 Degrees in July), Hyatt Bass has now come out with her first novel. The Embers treat  a favorite subject of hers: dysfunctional, emotionally distant families engaging in power games. The author will be autographing copies of her book at 7pm at Barnes & Noble, 1612 S University Dr, FW. Admission is free. Call 817-335-2791.