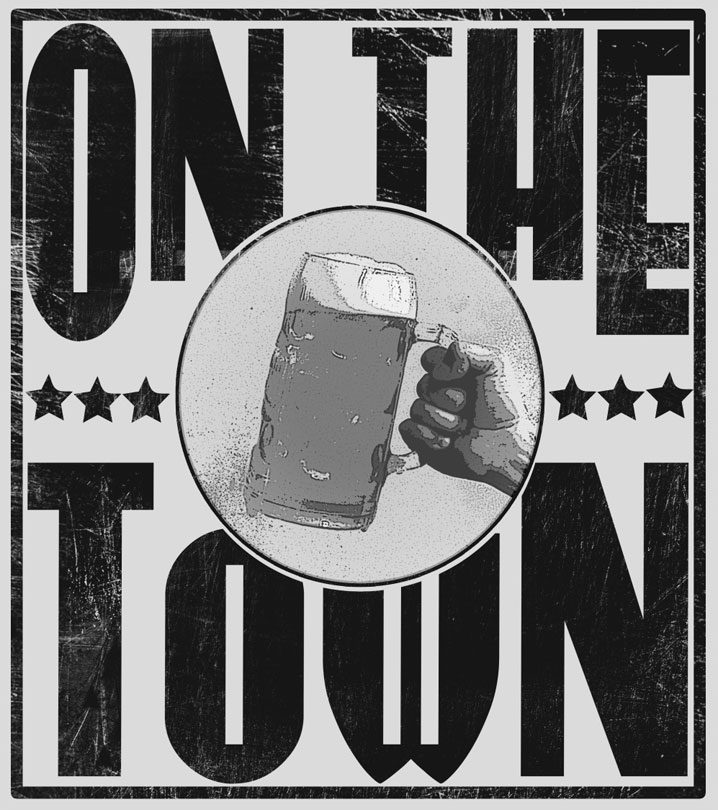 Click here to read more and see who won best Happy Hour, Wine Bar, Cheap Margarita, and more.
Biker Bar
Readers' choice: Iron Horse Bar and Grill, 1117 E Belknap St, FW
Critic's choice: 4 Horse Saloon, 9530 Camp Bowie Blvd W, FW
Despite its location in the nether regions of Camp Bowie West, despite its boxy, cherrywood exterior, despite the line of hogs parked outside and their leather-clad, tattooed riders, 4 Horse Saloon is actually an inviting and fun place to hang out sans bike. But there's a certain joy to pulling up to a place called 4 Horse with a lot of horsepower between your legs.
Cheap Beer
Readers' choice: Neon Moon Saloon, 2509 Rodeo Plaza, FW
Critic's choice: Eagle's Nest Sports Restaurant, 8455 Boat Club Rd, FW
You can't really argue with a place that basically gives away its beer. During happy hour (11 a.m. 'til 7 p.m. Monday through Friday), the spacious bar/restaurant in a strip mall by Eagle Mountain Lake will deliver unto you one crisp, cold, refreshing 8-ounce draft beer in return for one American dollar. The Nest's happy hour always comes in handy. Sometimes two-handy.
Bartender
Readers' choice: "Chopper" Donny, Neon Moon Saloon
Critic's choice: Dusty Smith, Rick O'Shea's Irish Pub, 904 Houston St, FW
Good service from a bartender has to walk a fine line between solicitous and hands-off. Smith is one of the friendliest, sharpest bartenders in town. He knows what you want even if you don't, and he knows instantaneously when you're ready for another. But don't blame him for any alcoholic tendencies. He's more of an old friend than a pusher.
Bouncer
Readers' choice: Joe Youngblood, Duke's Original Roadhouse, 2250 Airport Fwy, Bedford
Critic's choice: James Johnson, The Aardvark, 2905 W Berry St, FW
Working the door at any club takes a lot of patience. There is a lot of boredom, often broken up only by bad bands and dumb kids. Even when a band or DJ is good, you're still stuck checking for fake IDs and meatheads looking to pound someone. It really takes a level head and a resolute will to work a door, which is why we're tipping our beers to James Johnson, the Aardvark's longtime doorman. With an 18-and-up door policy and unenviable (or enviable, depending) location in the Fort's epicenter of clueless drinkers, the Aardvark's door is a challenge, but James works it with grave professionalism. He's never afraid to get knuckleheads out the door, and he's nice to the regulars.
Wine Bar
Readers' choice: Winslow's Wine Café, 4101 Camp Bowie Blvd, FW
Critic's choice: Brix Pizza and Wine Bar, 2747 S Hulen St, FW
Although the wine list is not comprehensive, it offers many delicious selections of Italian reds and California whites. Whether drinking the bold but smoky-smooth Donna Laura sangiovese or the citrusy, balanced Dry Creek Fume Blanc, you'll feel as cosmopolitan as the place itself. If only it stayed open past 10 p.m.
Gay Bar
Readers' choice: Rainbow Lounge, 651 S Jennings Av, FW
Critic's choice: Copa Cabana, 2001 S Main St, FW
This small Latino gay bar has continued to improve and redecorate over the past few years while avoiding much scrutiny from police — at least for now.
Lesbian Bar
Readers' choice: Best Friends, 2620 E Lancaster Av, FW
Critic's choice: Best Friends
Best Friends is the perennial choice for lesbian bar since, although it's not technically a lesbian establishment, it's pretty much the only bar in the Fort where Sapphic sisters mingle. We're always tempted to shout, "Activate your grrl power and get a bona fide 'ladies only' clubhouse!" But damned if we don't love Best Friends' vibe, with female and male couples happily socializing. BFF!
Happy Hour
Readers' choice: 7th Haven, 2700 W 7th St, FW
Critic's choice: BoomerJack's Grill & Bar, Montgomery Plaza (2600 W 7th St, Ste 126), FW
The indoor-outdoor bar counter lends a casual, beach resort-ish charm to what has become a young professional's party oasis in the party-free wasteland that is Montgomery Plaza. The service is fast and friendly, the drafts are fresh and cheap, and there are usually complementary finger-foods on hand (though if you wanna dine properly rather than just ward off drunkenness, sink your teeth into BoomerJack's big-as-your-head, mouthwatering, peppery cheeseburger).
Bar-Bar
Readers' choice: 7th Haven
Critic's choice: Malone's Pub, 1303 Calhoun St, FW
Tucked away on the outskirts of downtown, Malone's is like a beacon for grown-ups who don't want to share bar space with fratboys or popped-collared hipsters. There's nothing flashy about the place: The jukebox isn't digital, and there are just a couple of pool tables and a big-screen television. But the bartenders know your name and remember your drink, and the prices are more than reasonable.
Cocktail Lounge
Readers' choice: Scat Jazz Lounge, 111 W 4th St, FW
Critic's choice: A Great Notion, 2024 Ridgmar Blvd, FW
Ever have one of those days you can salvage only with a cocktail in a dimly lit dive? Or do you just like cocktails? Either way, you can't go wrong at A Great Notion. It's quiet, dignified, and generous with the gin in your tonic. The bartenders are as nice as the drinks are cheap. If you need a good idea for a dull afternoon, drop in and say hello. We've got a, um, notion you will.
Pub
Readers' choice: Dublin Square, 6651 Fossil Bluff Dr, FW
Critic's choice: (tie) Paddy Reds Irish Pub, 903 Throckmorton St, FW; The Mule Pub, 5731 Locke Av, FW
It's taken a while, but Paddy Reds no longer feels like just a nicer, cleaner version of the Black Dog, thanks mainly to the beautiful wood appointments, lack of urine smell, and crack staffers who serve you with a nearly undetectable grace. The absence of live music and loudmouths encourages mellowness. The other winner is a Fort Worth institution, and it's anything but quiet or mellow. The Mule has been around since the Paleolithic era and has the charming bar scars to prove it. Though full of regulars, the Westside haunt also attracts its share of new faces. Think of it as a citywide college bar but for adults.
---
Cheap Margarita
Critic's choice: Snookie's Bar and Grill, 2755 S Hulen, FW
Get this: $2.50 margaritas, all day, every day. Actually, we thought the price was a carry-over from the TCU-area joint's 20th-anniversary party earlier this summer, because the price has to mean that someone's partying like it's 1989. Snookie's on-the-rocks version looks like lemonade as opposed to antifreeze. That means the pre-mix isn't full of green dye – a plus. The drink also is strong enough to let you know that your frosty mug is full of plenty of tequila (not the fancy stuff but serviceable). Happy hour at the sports-y bar is from 2:30 'til 7:30 p.m. every day. Yes, even Sundays. But no matter what time you roll in, the 'rita is still the same (low) price.
Hotel Bar
Readers' choice: Cassidy's Lounge in the Radisson Hotel, 2540 Meacham Blvd, FW
Critic's choice: Booger Red's Saloon in the Stockyards Hotel, 105 E Exchange Av, FW
With cold beer, a killer selection of tequila, and more dead animals hanging around than your average taxidermy shop, Booger Red's has got class – and not just because a huge, stuffed buffalo ass is sticking out of the wall over the bar. And using saddles as barstools is pure Fort Worth.
Nontraditional Margarita
Critic's choice: Love Shack, 110 E Exchange; Love Shack So7, 817 Matisse St, Ste 445, FW
Executive chef Tim Love's newest alcohol-infused creation is a blend of quality te-kill-ya, cucumbers, and jalapeños, served on the rocks. Love's cucumber-jalapeño specialty is as sweet as Grandma's iced tea and as refreshing as a month-long vacation.
Pre-Game Spot
Critic's choice: Fuzzy's Tacos, 2917 W Berry St; 2719 Race St, FW
As most drinkers know and every drinker learns, your libations need a couch on which to linger while they work their magic – otherwise, their magic can get out of hand and bring you to your knees at a porcelain altar. In other words, you need to eat something before you get down to business. At Fuzzy's, the fresh-Mex is tasty, not too heavy, and great for soaking up suds. Its 3 a.m. closing time makes it a good stop before the afterparty, too.
Sports Bar
Readers' choice: Flips Patio Grill, 6613 Fossil Bluff Dr, FW
Critic's choice: Flips Patio Grill
Two menacing stuffed bears greet you as you walk into this bar off I-35 in north Fort Worth. Impressive as that is, it's nothing compared with the airplane- hangar-like size of this venue – if they cleared out the tables, the Cowboys could probably play a game inside. The food's pretty good, too, but the main reason to visit is a chance to share the experience of the big game with about a thousand of your closest friends. Eat your heart out, JerryWorld.
"Meat Market" Bar
Critic's choice: Chimy's Cerveceria, 1053 Foch St, FW
This laid-back patio-tastic haunt in the West 7th corridor is paradise to single dudes and dudettes. It's crawling with Horned (Horny?) Frogs, most of whom are obviously old enough to party but not old — or ready — enough to get all monogamous. Recent TCU alums can also be found a-prowl here.
Exotic Beer
Readers' choice: Flying Saucer Draught Emporium, 111 E 4th St, FW
Critic's choice: The Ginger Man, 3716 Camp Bowie Blvd, FW
The extra-dim lighting, polished wood tables, and room-circling shelf lined with hundreds of different bottles create the perfect ambience for even the most inexperienced beerhound to feel comfortable plopping down small fortunes for any one of Ginger Man's 150-plus drafts and bottles from four continents. Adventurous drinkers, though, are in the pink here. They can sample the cherry-brewed Lindeman's Kriek for $11.25 or the Flying Dog Gonzo Imperial Porter for $7.25, but we recommend the wine-bottle-sized Dogfish Head Red & White, an American-made, Belgian-style wheat ale fermented with Pinot Noir juice and aged in oak. It's $30 a pop, but when a wine bar charges as much for a decent bottle of merlot, who can argue with paying the same amount for a phenomenal beer?
Internet Café
Critic's choice: Dot Com Cyber Café, 4200 S Fwy, FW
It's one thing to provide internet service to college students who can just as easily get it in their rooms or at their school's computer center. It's another to provide it for less-well-off people who often don't have access to cyberspace and need it just as badly. Tucked away in the Mercado of La Gran Plaza Mall, Dot Com Cyber Café doesn't have the amenities of fancier internet cafes or even of the Nordan's Computers store in the same mall (a cleaner, larger place to go online but also trying to sell you a computer). However, Dot Com's six terminals give people a safe environment to tap into cyberspace. Plus you can get burgers and nachos.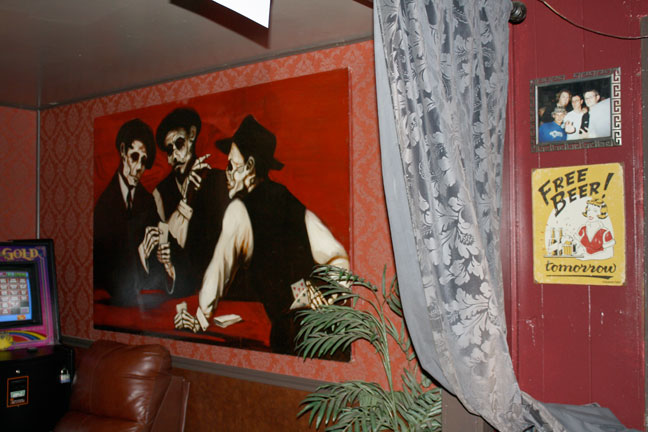 Bar Décor
Readers' choice: Embargo, 210 E 8th St, FW
Critic's choice: Lola's Saloon-Sixth, 2736 W 6th St, FW
There's a weird catch-as-catch-can aesthetic going on here, with wrought- iron chairs sharing the space with plush sofas, a holographic fake fireplace burning just below a standard-issue mounted deer head, and a painting mimicking Caravaggio's "The Cardsharps" — instead of people playing cards, there are skeletons. Is this place a bar or an art gallery in Hades?
Bar for Sparkling Conversation
Critic's choice: Chat Room Pub, 1263 W Magnolia Av, FW
What good's a conversation if the people with whom you're "conversating" are dull? Wouldn't you rather be punched in the head repeatedly than have someone talk for hours on end about his job or his kids? Wouldn't you rather discuss truth?! And beauty?! And, OK, sports? If you've answered, "Yes" to any or all of the above, then pull up a barstool at the Chat, a bar-bar whose co-owners bring in a diverse, decidedly grownup, and heavily artistic clientele by tending bar themselves, tending bar well, and practicing some form of art themselves. The best part: The talk is nowhere near as cheap as the beer on a regular basis.
---
Strip Joint
Readers' choice: Rick's Cabaret, 7101 Calmont Av, FW
Critic's choice: Fort Worth Gentlemen's Club, 3315 N Fwy, FW
The Gentlemen's Club has all of the amenities you'd want in a place where women parade around naked: great wine list, high-end champagnes, cigars, valet parking, and a fine-dining menu that makes other strip clubs look like they're serving elementary-school cafeteria food. But what make this club stand out are the entertainers. There's no JV squad here. It's all A-team.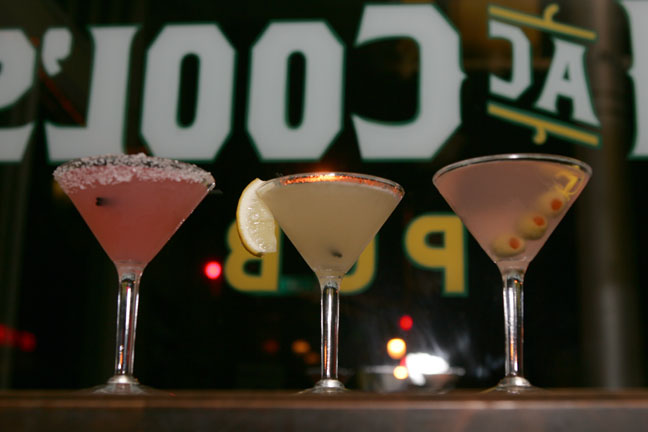 Jukebox
Readers' choice: (tie) Malone's Pub; Rock Star Sports Bar, 7120 S Fwy, FW
Critic's choice: Tanstaafl Pub, 409 N Bowen Rd, Arl
A hippie couple opened this cool little pub in 1976, and while its jukebox still represents that time period (Bob Dylan, Johnny Cash, CSN), it's certainly not anachronistic. This eclectic juke also boasts contemporary hipsters such as Amy Winehouse, Sublime, and Weezer. Meanwhile, owner Mary Ann LeRoy's son-in-law is Velvet Love Box frontman Neal Schnell, who creates compilation CDs and loads them into the juke. The Pixies, Foo Fighters, and Dallas' Tripping Daisy are represented.
Martini
Readers' choice: M Lounge, 835 Foch St, FW
Critic's choice: Finn MacCool's Pub, 1700 8th Av, FW
If you want something that won't cause the 1940s sophisticate who made the drink famous to turn over in his grave, then Finn MacCool's is for you. Bartender J.J. knows the routine. He'll make you a verrrry dry martini with good gin — vodka if you must, but really now, it's a gin drink — a splash of vermouth, stirred gently with ice, strained, and served in a frosted, long-stemmed glass with only a couple of olives (added for nourishment). Ahhhh, perfection. Nick Charles can rest in peace.
Margarita
Readers' choice: Dos Gringo's, 1015 University Dr, FW
Critic's choice: El Gabacho Tex-Mex Grill, 2408 W Abram, Arl
It's a hard category to call, but judging by taste, strength, and price, the winner is El Gabacho Tex-Mex Grill's $4.75 margarita, featured every day from 11 a.m. 'til 7 p.m. There's no pesky happy-hour schedule to memorize. Just get your butt in the Arlington eatery between lunch and dinner, and the 'rita will be cheap. Co-owners David Govea and his nephew Ryan have done a bit of market research throughout the area. Ryan said confidently that most happy hour 'ritas "aren't as strong as ours." He's right. There has to be close to two drinks' worth of tequila in El Gabacho's take on the Mexican specialty. Though not made with fresh lime (an offense to purists), El Gabacho's 'rita is potent, and for the same price, you can have your choice of on-the-rocks, strawberry, or swirl.
Party Patio
Readers' choice: 8.0 Restaurant & Bar, 111 E 3rd St, FW
Critic's choice: Love Shack So7
Whether you prefer hopscotch or washers, want a burger or just a beer, the new Love Shack near Trinity Park can accommodate. The bar has both indoor and outdoor seating, with misters and umbrellas outdoors to keep the heat at bay. Live music occasionally graces the stage at a comfortable listening volume. For a brand new, fenced-in spot in a new development, Love Shack So7 assures us that Fort Worth will remain casual, comfortable, and fun.
Bar Games
Critic's choice: J.J. Dakota's, 9112 Camp Bowie Blvd W, FW
While we still wish they'd do something to make the bar feel like a bar and not a place to pick up a drink and go, it's hard to find a better place to play pool, foosball, darts, electric darts, or electronic games while getting smashed on cheap pitchers of beer or decently priced booze. They've got lots of tables to play on, so there often isn't a wait. They even let you smoke your head off if that's what you're into. Good spot and worth the long drive from downtown to the end of Camp Bowie.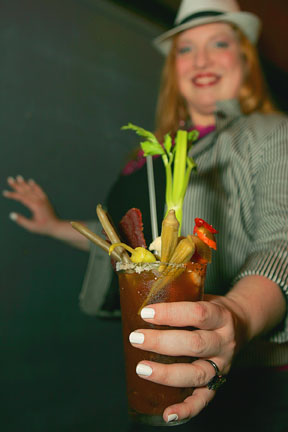 Band Name
Readers' choice: Poo Live Crew
Critic's choice: Exploding Chihuahuas
This Arlington roots-rock outfit has been around for some time now, and it's criminal that they haven't won this award before. With a name that's a combination of evocative, twisted, and funny, you won't forget them once you've seen them on a bill anywhere.
Coldest Beer
Readers' choice: Angelo's Barbecue, 2533 White Settlement Rd, FW
Critic's choice: Angelo's
Recently named one of the best barbecue joints in the country by Playboy.com, the legendary Angelo's is also known for its frosty schooners of tap beer. Award-winning BBQ and beer cold enough to give you frostbite? Could there be anything more wonderfully Texan?
Rooftop Patio
Critic's choice: Capital Bar, 3017 Morton St, FW
Wow. With views of downtown to the east and the Modern to the west, the newly opened, fashionable hot spot's covered rooftop patio has quickly become a source of envy among club owners across the city but especially in the Capital Bar's neighborhood of the West 7th Street corridor. A mix of wood and steel, the Capital Bar's topper is tops in the class.
Bar Bathroom
Readers' choice: Grace, 777 Main St, G200, FW
Critic's choice: Paddy Reds Irish Pub, 903 Throckmorton St, FW
There's nothing fancy about the bathrooms at Paddy Red's, though the bar (pun intended) is set pretty low for this category. The downtown basement pub's restrooms are always clean, always full of soap, paper towels, and toilet paper, have no lakes of stagnant urine for you to unwittingly slip into, and, as an added bonus, don't smell like infantry latrines.
Country Venue
Readers' choice: Billy Bob's Texas, 2520 Rodeo Plaza, FW
Critic's choice: Billy Bob's
The three-acre megaplex anchoring both nighttime and daytime activities in the Stockyards includes a real bull-riding arena and 30 bar stations. On a busy Saturday night, the population of the self-proclaimed World's Largest Honkytonk rivals that of some small towns. Tickets generally run less than $20 per. Keep an eye on the small stage. Three decades ago, George Strait fronted the house band there.
---
Acoustic Night
Critic's choice: Sundays at The Grotto, 517 University Dr, FW
Multi-instrumentalist Scott Vernon hosts this weekly get-together, which attracts hippies, punks, and other assorted beatnik types. The Grotto recently retooled the sound system and livened up the stage with red curtains. The bar has such an inherently mellow vibe, just about any guest picker will feel comfortable. There are $2 drafts all night, so by the end of the jam, some musical chaos usually erupts – in a good way.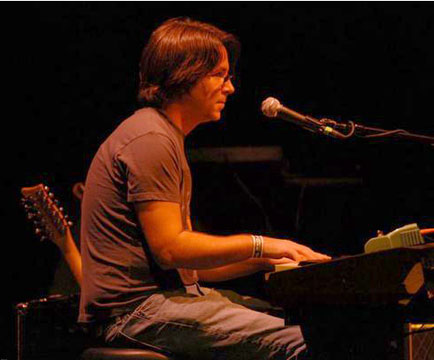 Exotic Dancer
Readers' choice: Hannah (Illusions, 7405 Camp Bowie Blvd W, FW)
Critic's choice: Casey, Rick's Cabaret, 7101 Calmont Av, FW
This petite, brunette country gal came to Fort Worth from Minnesota a couple of years ago and has been a regular bread-winner at the popular gentlemen's club since. Maybe the best part? The Weatherford College student is part of a winning team.
DIY
Critic's choice: The Alamo, 8329 Camp Bowie Blvd W, FW
It's totally Texan and definitely ballsy to name your DIY noise-furnace after a famous Ozzy Osbourne rest stop, but it's even ballsier (and probably pretty Texan) to open a venue in your band's jam room. But that's the Alamo. It's also hot, loud, and metal as all get-out, and though this place is partial to local bands, some touring acts have also plugged in.
Music Show by a Local Band
Critic's choice: Dove Hunter at Lola's Saloon-Sixth
The show basically boiled down to drummer Quincy Holloway, who was inserting reggae-tinged dub beats into the band's otherwise gleefully earthbound alt-country, inspiring Lola's owner Brian Forella to, uh, dub them "Dub" Hunter.
Bloody Mary
Critic's choice: 7th Haven
You name it, it's probably in bartender Cara Cassaday's version of the traditional tomato juice-and-vodka eye-opener. Created at her previous place of employment, the dearly departed J&J's Hideaway, Cassaday's concoction will not only get your motor running but keep hunger at bay. Pickled okra, pickled cauliflower, green beans, and peppers are just some of the exotic veggies/goodies that appear in young Cara's delicious libation.
Karaoke Night
Readers' choice: The Mule Pub
Critic's choice: Sarah's Place, 5223 Camp Bowie Blvd, FW
No cash prizes. No American Idol rejects trying to upstage everyone. Just a fun, nurturing group of partiers who sing along with whoever's on stage and applaud generously every Monday, Wednesday, and Saturday night.
Music Show in Last 12 Months
Critic's choice: Leonard Cohen at Nokia Theatre
This old bard has been writing soulful songs for more than 40 years, and he's tough to beat when it comes to literate, insightful lyrics. The 74-year-old Cohen rarely tours, but he came skipping — literally skipping — onto the Nokia stage and sang for two hours with warmth and conviction, even dropping to his knees several times, bowing after songs, tipping his hat, and proving that an old poet, songwriter, and Buddhist monk can still electrify 3,000 Texans on a Friday night.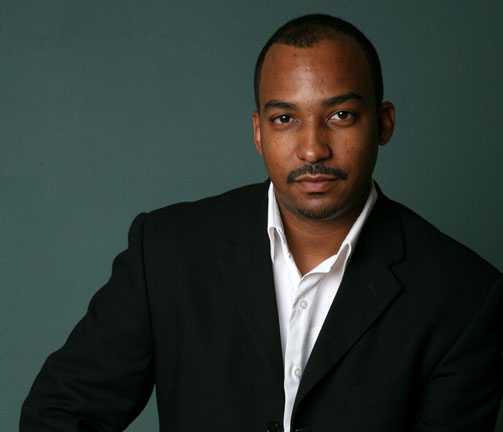 Rock Star
Readers' choice: John Nitzinger
Critic's choice: Justin Pate (Pablo and the Hemphill 7, The Orbans, Protect and Swerve, Luke Wade and No Civilians, Ben Harper and the Relentless 7)
There are a lot of guys in multiple bands, but usually one or more of the bands suck and/or sound alike. That's not the case for keyboardist/vocalist Justin Pate, who plays in Rastafied party-starters Pablo and the Hemphill 7, The Orbans (an alt-country-ish buzz band that's getting national attention), Police tribute band Protect and Swerve, the soulful Luke Wade and No Civilians, and, of course, multi-platinum rock star Ben Harper. Pate is a paragon of musical taste. He always seems to play whatever is appropriate, adding depth and layers of sound on one song and taking over the next. He's like a Swiss Army muso, the thing that every band wants onstage with them.
Recording Studio
Critic's choice: Fusion Project Studios, 509 Braewick Dr, FW
After several years of effort and wads of cash, Zaq Bell and mastermind Jarrett Vamvakidis' little studio-that-could now has all of the amenities of a Hollywood music studio. Stella Rose and The Burning Hotels are just two premier local bands that have recorded there.
Place to People Watch
Readers' choice: First Friday on the Green
Critic's choice: Ozzie Rabbit Lodge, 6463 E Lancaster Av, FW
A curious mix of hipsters in training and blue-collar types haunts the lounge named after — and evidently inspired by — the guy who (allegedly! as our crazy friends will remind us) shot JFK. The typical tableau vivant at the Oz is also occasionally and happily dynamized by a "slumming" sorority-sisters contingent.
Place to Get Sidetracked
Critic's choice: 7th Haven
For some reason, happy hour pit-stops at the Haven almost always turn into all-nighters. Perhaps the crack bartenders are to blame. Or the internet juke that always seems to be waiting for your dollars and yours alone. Or the rooftop patio that seems to attract friends and acquaintances like moths to light. Whatever the case, be leery of the Haven. One minute, you could be sipping casually on a cocktail and, the next, waking up facedown in one of the club's spacious booths.
Place to Time Travel
Readers' choice: Oui Lounge, 3509 Bluebonnet Circle, FW
Critic's choice: Starlight Lounge, 3137 Alta Mere, FW
Of all the dives on Alta Mere, the late, great Roger's Half-Time was probably the best place to travel back a few decades and relive the Polaroid glory of the 1970s. It's vacant now, but its neighbors, in particular the Starlight Lounge, are all pretty good portals, too. From the classics on the juke and the wood-paneled walls to the cheap drinks and seen-it-all bartenders, you'll swear you've gone back to the days of muscle cars and oil embargoes.
---
Place to Meet Someone of the Opposite Sex
Readers' choice: Neon Moon Saloon
Critic's choice: Central Market, 4651 W Fwy, FW
Foodies, oenophiles, music lovers, and beer guzzlers all appreciate Central Market's cooking classes, outdoor concerts, and generally buzzing, friendly atmosphere. It only makes sense that Fort Worth's coolest young professionals, retirees, and students prowl there.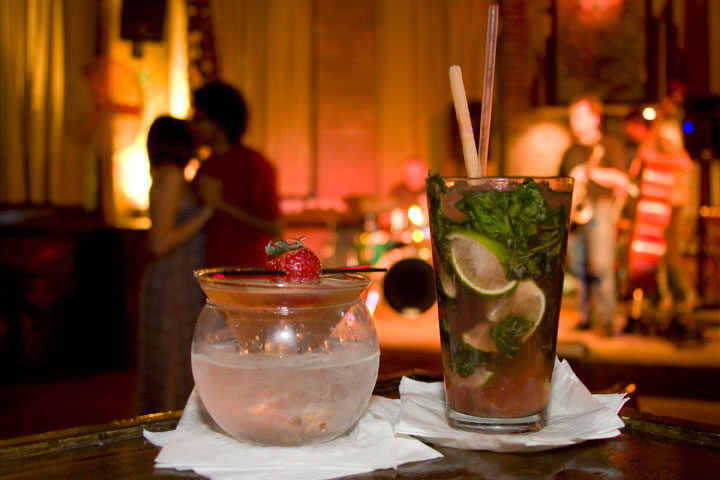 Place to Meet Someone of the Same Sex
Readers' choice: Rainbow Lounge
Critic's choice: Red Goose Saloon, 306 Houston St, FW
Just so we're clear, the Goose is not a bona fide gay or lesbian bar. The place is positively crawling with heteros. But there's this cool phenomenon among young queers that encourages them to mix and mingle in hetero bars, and the Goose welcomes them, offering the straights a tiny taste of the brave, new, integrated world of gay and straight that's coming up fast.
Place for a Nightcap
Critic's choice: Tiff & Andi's Place, 3516 Bluebonnet Circle, FW
One of only a couple of non-TCU-approved bars in the University-Berry area, Tiff & Andi's is perfect for winding down a date night or getting amped up for some after-partying. The distance from entrance to bar counter is about the length of two football fields. Wanna get rowdy and rock out to the juke? Sprint on up to the bar. Wanna whisper sweet nothings in your date's ear? Stay by the front entrance. Either way, you score.
MVP Musician
Readers' choice: Matt Mabe (Stella Rose, Jefferson Colby)
Critic's choice: Adonis Rose
Rose's bigger-than-life personality may  have earned him the moniker "Primadonis" Rose, but few musicians around these parts have the business acumen to match their musical skills as he does. Rose thinks big, talks big, and plays his drums biggest of all. When he's not teaching at UTA, directing the Fort Worth Jazz Orchestra, or traveling around the country doing session work for big names in modern jazz, Rose is inventing new ways to make Fort Worth a big, bright destination for music lovers. His brash but classy attitude also led Rose to become Fort Worth's official music ambassador. Not bad for someone who still has a telltale N'awlins accent.
Place to Break Up
Readers' choice: Chat Room Pub
Critic's choice: Fort Worth Zoo
First, where not to do it. At a bar or the office might lead to yelling in front of people you know and those you don't. Doing it while hunting has its obvious drawbacks. We prefer an outdoor area filled with distractions and lacking firearms. So the Fort Worth Zoo makes the cut. We suggest you do it in front of the chimpanzees. Their comic relief will keep any hard feelings to a minimum.
Place to Take Someone from Austin
Readers' choice: Sundance Square
Critic's choice: Cultural District
You'd think that you've got only two ways to go here: taking your friend either someplace that shows her or him that we're as "cool" as Austin or a place that's distinctly Fort Worthian. But there's a third way: taking that person you're trying to impress someplace that's both – the Cultural District. The museums — Amon Carter, Science and History, Kimbell, Modern — are as gorgeous on the outside as on the inside, and the variety of bars/restaurants nearby is seemingly infinite.
Comedian
Readers' choice: Four Day Weekend
Critic's choice: Ash Adams
OK, so he's technically a magician, but, geez, is he funny. The Yale grad's illusions are as tight as an Yngwie Malmsteen guitar solo, and his jokes are twice as funny. If you've turned your nose up at magic because of d-bags like Criss Angel, never fear – Adams takes that baloney and saws it in half with clever asides and gut-busting jokes, all shot out from under his trademark handlebar mustache.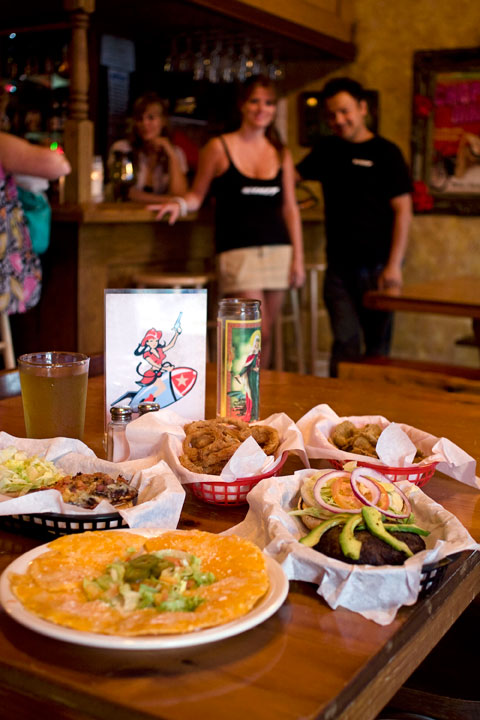 Place to Eavesdrop
Readers' choice: Chat Room Pub
Critic's choice: Fort Worth Art's Annual Early Texas Art Show & Sale, Fort Worth Community Arts Center, 1300 Gendy St, FW
Finding brilliant paintings by early Fort Worth artists and getting them at a fair price often depends on finding the source, either through relatives, estates, friends, or dealers, and preferably before the art finds its way to a gallery. Milling through the thick crowds in the art center's small showrooms at this annual July event and listening in on conversations gives regular joes a fighting chance at stumbling into a great deal.
Place to Take First Date
Readers' choice: Kimbell Art Museum, 3333 Camp Bowie Blvd, FW
Critic's choice: Embargo
This veteran Cuban-themed SoDo club is gorgeous in a dark, Latin-gothic way. It's also full of salsa dancing and is widely known for its killer mojitos. Your date will appreciate your keen eye for style and non-mainstream tastes. Ply him or her with a couple-a those mojitos, and, who knows, you might end up doing the Horizontal Mambo.
Place to Nurse a Hangover
Readers' choice: Fred's Texas Café, 915 Currie St, FW
Critic's choice: Larry Joe Taylor Texas Music Festival & Chili Cookoff in April, Melody Mountain Ranch, Stephenville
Hundreds of thousands of bottles of booze are consumed each year during this rowdy festival – and we're just talking about the  Fort Worth Weekly campsite. "Hangover" should be included in the festival's title. But the luckiest patrons stumble onto a certain camper who makes a killer Bloody Mary drink. This friendly fellow shows up every year, creates a bar at his campsite, and specializes in a Bloody Mary with a potent level of vodka along with cheese, celery, olives, cherry tomatoes, and other items of fresh produce crammed into the glass. Finding this guy at 8 a.m. after a full night of drinking is like finding salvation. Since it's illegal to sell booze without a license, the guy gives away the drinks and leaves it up to you whether to leave a tip. But you'll tip, oh, yes.
Place to Shoot Pool
Readers' choice: Rusty's Billiards, 7703 Camp Bowie Blvd W, FW
Critic's choice: Rusty's
Rusty's isn't just a bar with some pool tables. It's a place that takes great pride in its favorite pastime, regularly hosting tournaments and offering players some of the best equipment money can buy, including two gorgeous Brunswick tables and Dufferin house cues. Cue lockers are also available. (Rusty's has a second location: 3151 S Cooper, Arlington.)
Bar Food
Critic's choice: (tie) The Rocket, 1416 N Main St, FW; Yucatan Taco Stand, 909 W Magnolia Av, Ste 10, FW
Don't miss The Rocket's signature cheeseburger — a two-hander with the cheese in the middle of a half-pound patty — or the retro joint's spicy, juicy, finger-lickin'-good chicken wings. And the gorgeous, hip Yucatan has a lot going for it, including a huge selection of tequila, though perhaps the Southside hangout's winningest attribute is its simple menu of Tex-Mex offerings, including a fried-fish burrito that rivals Fuzzy's.