Loyalty to home and love for departed friends are themes that resonate at my house, which is what motivated me to repeatedly spin this disc by a San Antonio outfit I'd never heard before.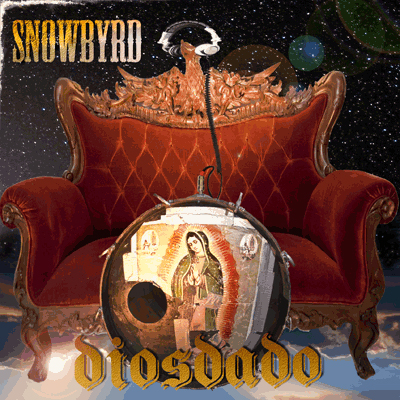 Snowbyrd is a band with early '90s punk roots, alt-country appointments (the vocal harmonies and multi-instrumentalist Scott Lutz' pedal steel), and indie-pop ambitions (primarily based on frontman Chris Lutz' songcraft). They cut basic tracks for seven of these songs in a single day of manic inspiration last fall. Just weeks later, their drummer, Manny Diosdado Castillo (for whom the album is named), was diagnosed with lung cancer. He died in January 2009 at age 40.
Snowbyrd's sonic palette encompasses raucous garage rockers (the intro to "Light It Up" sounds like a second cousin of the Stooges' "TV Eye"), lilting country-tinged laments ("Uvalde Socialite" and "Ozona"), and charmingly retro pop ("Halcyon," with its handclaps and organ washes). The common threads are the all-needles-on-red guitar sounds, Chris Lutz' reedy voice, and Castillo's energetically assertive drumming. Sometimes the drummer's fills threaten to capsize the songs but instead wind up elevating them, like Keith Moon sitting in with the Bottle Rockets.
The hometown homage "Is It On," replete with chiming Byrds/Petty guitars and a soaring melody, is based on a phrase often uttered by Ram Ayala, who owned the S.A. punk club Taco Land — where the Lutzes first met Castillo — and who was slain in 2005. When Lutz sings, "ten thousand roads we travel down / Somehow return to San Antone," it's enough to bring a tear to the eye of a listener whose only memories of the Mission City are from Air Force basic training. The song is as resonant in its way as Charlie Pride's "Is Anybody Going to San Antone?" (or for that matter the Me-Thinks' "God Bless Haltom City").