Traditional hand-drawn animation has been out of fashion for much of this decade. Most of Hollywood followed Pixar's lead years ago and went to computers for their animated family movies. Now the novelty value of that has worn off, and the current vogue is 3-D. I've always held the position that kids, like most grown-up moviegoers, respond to characters and story more than visual style when it comes to animated films.


There've certainly been enough dull computer-animated movies to prove that the pixels aren't everything. Still, hand-drawn animation has been largely neglected, though the Pixar-infused management at Disney hasn't abandoned it, releasing Hayao Miyazaki's dazzling Japanese film Ponyo in American theaters this past summer.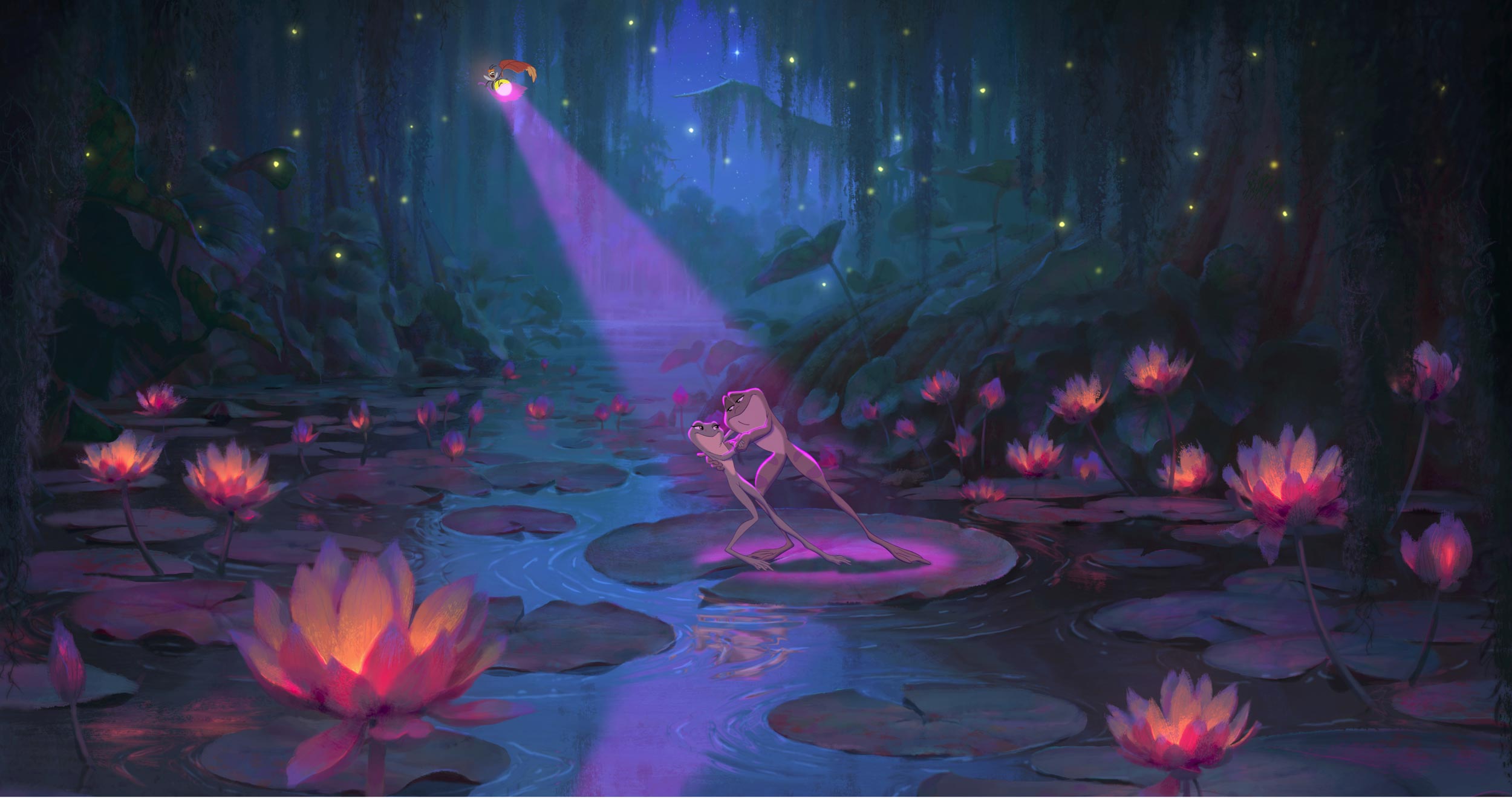 Now Disney has come out with their own effort, The Princess and the Frog, their first hand-drawn movie since 2004's Home on the Range. Even though much has been made of this being the first Disney cartoon with an African-American heroine – a long-overdue development, by the way – this movie is really no different from the string of cartoon musicals that the studio put out in the 1990s. Therein lies the problem.
The main character is Tiana (voiced by Anika Noni Rose), a young woman in New Orleans in the 1920s, working multiple shifts waiting tables so she can save up enough to realize her late father's dream of opening the city's finest restaurant. Meanwhile, Prince Naveen (voiced by Bruno Campos), a spoiled playboy from a fictitious overseas monarchy, visits the Crescent City and looks for a party, only to be changed into a frog by a voodoo-practicing con man (voiced by Keith David) as part of a needlessly complicated plot to land the fortune of the city's richest businessman (voiced by John Goodman). The newly froggified prince mistakes Tiana for a princess and persuades her to kiss him. Instead of changing him back into a human, it changes her into a frog as well, and they wind up journeying deep into the bayou to find a witch doctor (voiced by Jenifer Lewis) who'll restore them to their former selves.