Other than the annual Bertha Coolidge show, there's little to zero jazz fusion in the Fort. I guess most local musos are too time-strapped (or lazy) to spend the time rehearsing to get the inherently complex music right. Couldn't be because the sound is wack. No way. Fusion is awesome. Glad we all agree.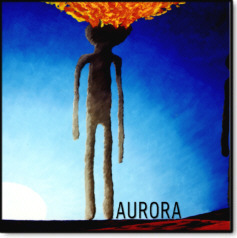 The most that a fusionista like me can do is wait for an Aurora reunion. The short-lived '70s-era band was fronted by Fort Worth native Mark Menikos, the Jean-Luc Ponty-influenced violinist who would go on to front one of North Texas' longest-standing trad-Celtic outfits, Brothers 3. Aurora was arguably as melodic, tight, and muscular as Ponty's band, the legendary Mahavishnu Orchestra, based purely on repeated listenings to the only Aurora recording that I can find: an eponymous album from 1977 on Houston-based Shroom Productions, an indie label specializing in re-releasing in CD form long-forgotten music, specifically of the prog-rock and fusion varieties — evidently one of Shroom's best sellers is an eponymous disc by Hands, a Dallas-based prog-rock band modeled after Genesis and Yes that came out in the 1970s and to which Menikos, incidentally, contributed some violin work. (Hands got back together a couple of years ago and put out Strangelet. Co-mastered by the illustrious experimental guitarist Adrian Belew, who played with Frank Zappa and King Crimson, the CD features Aurora ex Martin McCall on drums and, on Warr guitar, Arlingtonian Mark Cook, known primarily for his work with several North Texas outré-rock outfits, including Mirror People, Yanari, and 99 Names of God.) If you have even a remote interest in Mahavishnu, early Pat Metheny, or Weather Report or know someone who does (and who's on your Christmas list), go directly to Shroom's web site, www.shroomangel.com, and lay down a measly Hamilton for that Aurora disc. Trust me. Grade-A stuff. Both "Within" and "Dancing on a Plain in Spain" recall Rush's delightfully knotty 1978 instrumental "La Villa Strangiato": lots of unison playing, lots of cheery synth atmospherics, and lots of melodic riffage juxtaposed against floating solos. The disc also features a relatively faithful interpretation of Ponty's "Polyfolk Dance" and moments of jaunty Aaron Copland-ian grandiosity ("Is There Any More?," "Eurythmia," "Jubilee"), psychedelia ("Eurythmia," the nearly 12 minute-long "Opus"), and, naturally, Eastern-inflected experimentation ("Khartouhm," "Opus"). So. What I'm also saying is that not only is there a dearth of local jazz fusion bands but also a dearth of local fusion shows, which is why I'd like to make a big stink about Allan Holdsworth's Thursday night show at Dan's Silverleaf in Denton (103 Industrial St., 940-320-2000). Most people probably know of him as that British fusion guitarist who was brought to the attention of a major label by an admirer by the name of Eddie Van Halen in the early 1980s. But Holdsworth was already established, having led the seminal prog-fusion outfit Soft Machine and collaborated with Ponty. Perhaps Holdsworth's most mainstream work was with the '80s supergroup UK, with King Crimson's John Wetton on bass and vox and Bill Bruford on drums and Eddie Jobson of Zappa and Roxy Music on keys. Holdsworth's most recent album, Propensity (July, 2009), was culled from a 1978 session with bassist Danny Thompson (Donovan, Tim Buckley) and drummer John Stevens (Spontaneous Music Ensemble). Check out www.therealallanholdsworth.com.
Contact HearSay at hearsay@fwweekly.com.