Creative expression, the desire to master an art form, to honor one's influences – they're all important reasons for a performer to pick up a guitar and begin to make music. But according to Alex Johnson, the 25-year-old lead singer and co-lead guitarist of the Arlington slop-rock quartet The House Harkonnen, they're not the biggest reasons.


"We want to be rock stars," said Johnson of himself and his bandmates, co-lead guitarist and vocalist Michael Doty, bassist Chris Patterson, and drummer Andy Grayson. The four North Texas natives formed The House Harkonnen in 2002. "We want to be rich and famous but not at the expense of playing music we don't want to play," Johnson said. "We want to be loud as shit and take our audiences on a ride."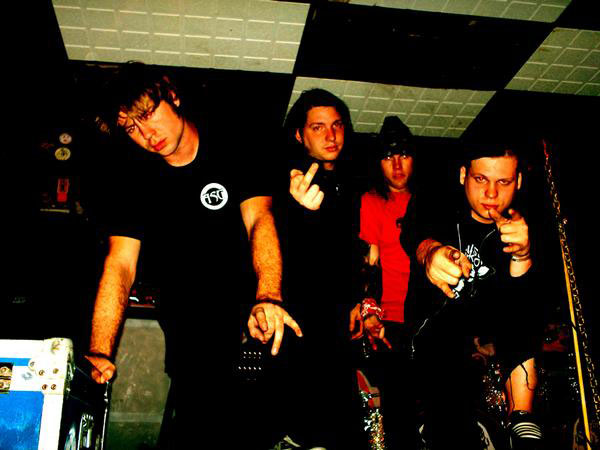 Johnson's apparent cockiness registers more as anthemic populism on Volume Six, the band's 2009 collection of skull-ringing metallic stomps and struts about women, drugs, booze, and never having enough money – interests that THH believes it shares with its audiences. Tunes like "A Blade to Take the World" and "Powder Keg" reflect the major stylistic influences that have been working on co-songwriters Johnson and Doty since childhood: the Brontosaural bite of Slayer and Arlington's Pantera and the irreverent pop sensibilities of Weezer and Nirvana.
When he's singing, Johnson warbles and whoops but deliberately chooses not to scream too much — he doesn't want the band to be confused with hardcore metal "shredsters," musicians who attack their frets and vocal cords with primal ferocity but little thoughtfulness. He proudly notes that the typical House Harkonnen song has melodies, choruses, and blues-based riffs that land it more in AC/DC's camp than Metallica's (though Johnson professes admiration for both bands). What gives THH tuneage its sometimes meandering, experimental quality is the fact that he and Doty long ago chucked rhythm guitar to play competing lead parts on each composition.
"It's been the same in every band we've played in," said Johnson of himself and Doty, who grew up together in Red Oak and went to junior high school together. "We both think we're badasses," Johnson said with a laugh, "so neither one wants to support the other [on rhythm guitar]."
Junior high school was when Johnson decided that he would one day play in a band called "The House Harkonnen," a reference to the malevolent, infighting royal blood line from Frank Herbert's Dune novels, which Johnson devoured as a kid. He also loved Lloyd Kaufman's unabashedly silly sci-fi Toxic Avenger movies, which inspired a couple of Johnson's earliest tunes in the style of Weezer songwriter and frontman Rivers Cuomo. To this day, The House Harkonnen plays an annual concert of Weezer covers to coincide with Johnson's birthday in August.
After a year of honing its high-decibel assault at gigs throughout North Texas, the band released its first album in 2003, booked its own national club tour, jumped into a van, and doggedly performed dates up and down both coasts. Four more years of recording and intermittent national touring earned the band followings in the Midwest and the southeast. Last year the Denton-based label Do For It Records (Shaolin Death Squad, Max Cady, Invincible Czars) signed the band to a deal that included booking, distribution, and merchandise. Around the same time, THH began a long national tour opening for prog-rocking mentors Fair To Midland, whom teenagers Johnson and Doty started seeing at Dallas clubs back in the late '90s.
Although Johnson has spent more than half of his young life as a musician and as a student of other people's music, he admits he's never been much of an idol worshipper. "Maybe this makes me sound like an asshole," he said, "but my goal has always been to become better than the players I love." Of his own onstage persona — or lack thereof — he said, "I don't talk much to the audience. The whole 'How are you doing tonight, Fort Worth!' is just cheesy. I'm onstage to rock the fuck out of the songs. We have two tall stacks [of speakers] on either side of the stage so we can be the loudest band you've ever heard. That's the reputation I want."
The House Harkonnen
Sat, Dec 26, w/Fair To Midland at the Granada Theatre, 3524 Greenville Av, Dallas. $17.
214-824-9933.