When local muso Matt Skates formed the Fort Worth Music Co-Op last year, he couldn't have guessed all the directions it would take. The collective started out as a go-between for Fort Worth musicians and clubs that would, so to speak, allow the scene to book itself: The co-op works directly with area venues, helping schedule performance dates for its members and assisting in coordinating monthly club schedules so that two bands playing a similar type of music wouldn't have to compete for the same pool of, say, 200 audience members on the same night.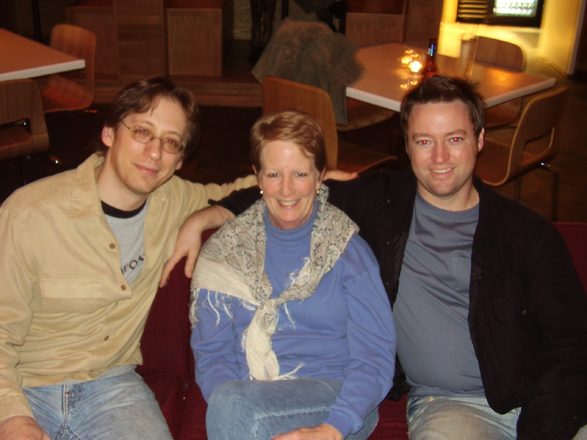 Rivercrest Yacht Club member and Fort Worth Weekly staff writer Eric Griffey came on board a couple of weeks ago as co-president, and booking agent Sally Herring Birthisel joined as secretary. The co-op's goals grew more ambitious. The group started to pair members with interested engineers, promoters, and merchandisers and now hopes to begin bargaining on behalf of its members for better prices on studio recording time as well as health and equipment insurance for musicians. (The latter goal is still down the road.) "I didn't have any preconceived notions when I started the Co-Op," Skates said. "I wanted to help with the booking, and then I wanted to be of service to the Fort Worth music community in any way we could."
The co-op also has applied for federal nonprofit status and has expanded its resources into the wider community via the Co-Op Outreach Program, which seeks to provide free guitars and musical instruction by members to low-income high school students in the Fort Worth school district.
About a dozen co-op members have so far offered to mentor budding teen guitarists. Most of the volunteers — Skates, his brother Brian Skates (Telegraph Canyon), Ron Geida (Villain Vanguard), Chris Hardee (Alan: The Universal Answer is Both), and Daniel Katsük — already have experience teaching music. "I was a little surprised at how many volunteers we got [to teach]," Birthisel said. "I know musicians, and they can be self-centered. They have to be. They're always looking for the next paying gig. But Fort Worth musicians are an empathetic group. They said, 'Where do I sign up?' "
Co-op members organized the project after meeting with the board of Fort Worth After School, a nonprofit entity that works with the district to create programs after regular school hours. The board was excited about the co-op's offer, Skates said, and is helping identify at least 20 Fort Worth public school students who would benefit from the tutoring.
The first schools the co-op will work with are Carter-Riverside High School on the East Side, the International Newcomer Academy (an ESL elementary school on the West Side), and Eastern Hills High School on the East Side. (Eastern Hills already has a jazz program in place but runs it with outside help.) Tutoring sessions will begin this week at Carter-Riverside.
Now the Fort Worth Music Co-Op is seeking donations of cash and used guitars from the public. To that end, the group is staging a benefit concert at Lola's Saloon Sixth (2736 W. 6th St. in the W. 7th St. corridor, 817-877-0666) on Sun., Feb. 28. The show will feature 10 bands, including Shuttle, Rivercrest Yacht Club, Sally Majestic, and Stella Rose. "For this event to succeed, it's imperative that the musicians go out and promote it," Birthisel said. "The co-op can only do so much. A venue can only do so much. But the initial response has been great."
Anyone who wants to donate a guitar — or other instrument — can drop it off at The Grotto (517 University Dr. in the Cultural District, 817-877-9947) or at the offices of the Fort Worth Weekly (3311 Hamilton Ave. in the Cultural District, 817-321-9700). "We're not just looking for guitars," Birthisel said. "Guitars are just the easiest and cheapest to start off with."
Fort Worth Music Co-Op
Next public meeting is Sun., Feb. 7, at 7:30pm at The Moon, 2911 W Berry St, FW. 817-926-9600