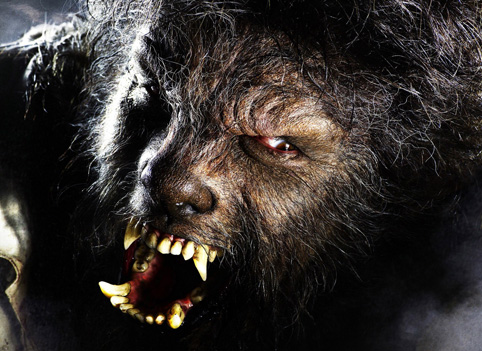 OPENING:
The Wolfman (R) Benicio del Toro stars as an American man who becomes a werewolf during a visit to Victorian England to find his missing brother. Also with Emily Blunt, Anthony Hopkins, Hugo Weaving, Art Malik, Geraldine Chaplin, and Antony Sher. (Opens Friday)


Beeswax (NR) The latest film by Andrew Bujalski (Funny Ha Ha, Mutual Appreciation) stars Tilly and Maggie Hatcher as identical twin sisters who find themselves at odds after collaborating on a photo shoot. Also with Alex Karpovsky, Katy O'Connor, Kyle Henry, David Zellner, and Anne Dodge. (Opens Friday in Dallas)
Creation (PG-13) Paul Bettany stars in this biography of Charles Darwin and his struggles to reconcile his evolutionary theory with his religious beliefs. Also with Jennifer Connelly, Jeremy Northam, Toby Jones, Benedict Cumberbatch, and Jim Carter. (Opens Friday in Dallas)
The Last Station (R) Christopher Plummer and Helen Mirren won Oscar nominations for their performances in this drama as Leo Tolstoy and his wife Sonia, as the author tries to establish a utopian community with a band of followers in his last days. Also with James McAvoy, Paul Giamatti, Anne-Marie Duff, and Kerry Condon. (Opens Friday in Dallas)
Percy Jackson & the Olympians: The Lightning Thief (PG) Rick Riordan's fantasy-adventure novel becomes this movie starring Logan Lerman as a teenager who discovers he's descended from a Greek god and destined to fight in a war between good and evil. Also with Uma Thurman, Sean Bean, Pierce Brosnan, Kevin McKidd, Alexandra Daddario, Rosario Dawson, Serinda Swan, Steve Coogan, Melina Kanakaredes, Brandon T. Jackson, Joe Pantoliano, and Catherine Keener. (Opens Friday)
NOW PLAYING:
Alvin and the Chipmunks: The Squeakquel (PG) The squeakquel turns out to be an episode of Glee with much worse writing and even more use of Auto-Tune. When good old Dave Seville (Jason Lee) is severely injured on a European tour, the Chips (voiced by Justin Long, Jesse McCartney, and Matthew Gray Gubler) have to go to high school, live with Dave's video game-addict nephew (Zachary Levi), contend with a rival group of female counterparts (voiced by Anna Faris, Amy Poehler, and Christina Applegate), and deal with dissension within the group. All this excess of plot is met with lame slapstick and groan-worthy puns, and the novelty of falsetto versions of "Single Ladies" and "Hot N Cold" wears off quick. Also with David Cross, Anjelah Johnson, and Wendie Malick.
Avatar (PG-13) James Cameron's first film in 12 years displays all his strengths and his flaws. Set in the 22nd century on a distant planet, the film stars Sam Worthington as a paraplegic Marine who hooks up his brain to the engineered body of a native to infiltrate the locals and learn about their culture. The first hour or so is dazzling stuff indeed, with the alien planet presented as a fully imagined world with gloriously realized flora and fauna – this movie is a cryptozoologist's dream come true. Yet the romance is bland and riddled with bad dialogue, and both the Earthling villains and the nature-worshipping natives are simplistic caricatures. The film uses the latest in special-effects technology, but the stale story makes it feel like a relic of a bygone era. Also with Zoe Saldana, Stephen Lang, Giovanni Ribisi, Michelle Rodriguez, Joel David Moore, CCH Pounder, Wes Studi, Laz Alonso, Dileep Rao, and Sigourney Weaver.
The Blind Side (PG-13) A Hollywood movie where most of the heroes are dyed-in-the-wool Southern Republicans, though that's the only non-cliché worth mentioning in this otherwise rote football drama based on the true story of Michael Oher, the homeless African-American teen taken in by a rich white family in Memphis and turned into an NFL-caliber left tackle. Sandra Bullock nicely underplays the role of family matriarch, which could easily have been overdone. Newcomer Quinton Aaron, though, isn't up to scratch as Oher, and writer-director John Lee Hancock leaves out too many details from Michael Lewis' book, turning an amazing story into a bland Hollywood product, without any of the uplift that he's aiming for. Also with Tim McGraw, Lily Collins, Jae Head, Ray McKinnon, Kim Dickens, and Kathy Bates.
The Book of Eli (R) More entertaining than The Road, this thriller stars Denzel Washington as a lone wayfarer/badass killer traveling on foot through a post-apocalyptic America, trying to carry the only existing copy of the Bible to a safe place. Standing in his way is a gangster demagogue (Gary Oldman, chewing the scenery as only he can) who wants to use the book to bend people to his will. This is the first film in eight years by Allen and Albert Hughes (Menace II Society), and though there are problems in the execution and Mila Kunis is overmatched as the girl who joins Eli in his road trip, the originality of the conceit and the nifty twists that the story takes are enough to make this a popcorn flick with more on its mind than most. Also with Ray Stevenson, Jennifer Beals, Michael Gambon, Frances de la Tour, Tom Waits, and Malcolm McDowell.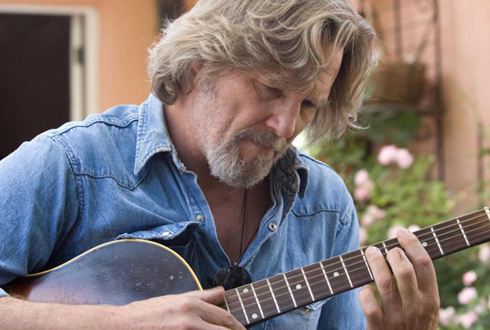 Crazy Heart (R) Jeff Bridges wears drunken dissipation like an old, tattered, comfy shirt in this drama about a country music legend who's forced to sort out his life. This debut film by Scott Cooper doesn't wallow in its main character's hard-drinking life, and Bridges gives a deservedly Oscar-nominated performance. The film features a bunch of newly minted songs, many written by Fort Worth natives T-Bone Burnett and the late Stephen Bruton, and all of them are good, from the rowdy honkytonk number "Somebody Else" to the sparse, haunting "Brand New Angel." The rest of the film is pretty slight, and you could argue that without Bridges and the music there wouldn't be much left. Ah, but they are here. Also with Maggie Gyllenhaal, Colin Farrell, Tom Bower, Ryan Bingham, and Robert Duvall.
Dear John (PG-13) Chalk up yet another soggy, lame Nicholas Sparks adaptation. Channing Tatum and Amanda Seyfried star as a soldier on leave and a college student who fall in love over spring break and keep up an old-fashioned correspondence after he's posted overseas and extends his tour during the Iraq war. Director Lasse Hallström drowns this in thick, sugary syrup and makes sure that even the 9/11 terrorist attacks don't disturb the placid surface of this piece of pablum. There's one moving bit with Richard Jenkins (as the soldier's autistic dad) in a hospital corridor, but otherwise the movie fails to engage any emotion except boredom. As for the acting, Hollywood needs to stop trying to make the Channing Tatum thing happen. It's simply not going to work. Also with Henry Thomas, Braeden Reed, Luke Benward, and Scott Porter.
Edge of Darkness (R) Everything that's right and wrong with this thriller stems from the fact that it's adapted from a British TV miniseries. Mel Gibson stars as a Boston homicide cop who launches a one-man crusade for the truth after his nuclear-scientist daughter (Bojana Novakovic) is killed. The movie retains the intelligence and social consciousness of the original, but the need to compress a six-hour series into a two-hour film means the film is littered with an absurd amount of action and the emotions become as overwrought as Gibson's Boston accent. This should have been remade for American TV, not the big screen. Also with Ray Winstone, Danny Huston, Shawn Roberts, Jay O. Sanders, David Aaron Baker, Damian Young, Caterina Scorsone, and Denis O'Hare.
From Paris With Love (R) This hopelessly uncool thriller stars Jonathan Rhys-Meyers as a U.S. embassy employee and spy-in-training who's forced to stop a terrorist plot by teaming with an operative (a shaven-headed, scenery-chomping John Travolta) whose preferred m.o. is to shoot a bunch of people and then see how other people react. The story makes absolutely no sense, and while the anti-French sentiment is amusing because the filmmakers are all French, director Pierre Morel (Taken) stages the action scenes without any coherence or sense of fun. Also with Kasia Smutniak, Richard Durden, Yin Bing, Eric Gordon, and Amber Rose Revah.
The Imaginarium of Doctor Parnassus (PG-13) The plot of Terry Gilliam's movie is completely incomprehensible, and that's not just because Heath Ledger suddenly died in mid-shoot. In his final movie role, Ledger plays a young man who falls in with the retinue of a street entertainer (Christopher Plummer) who has a wager going with the Devil (Tom Waits). Gilliam's aesthetic has devolved into throwing whatever pops into his head onto the screen and seeing what sticks, and the director is so engrossed with creating weird visuals that he loses track of the story. What should be a tossed-off whimsical trifle is instead a four-ounce cupcake smothered in 32 ounces of day-old frosting. Also with Lily Cole, Andrew Garfield, Verne Troyer, Peter Stormare, Johnny Depp, Colin Farrell, and Jude Law.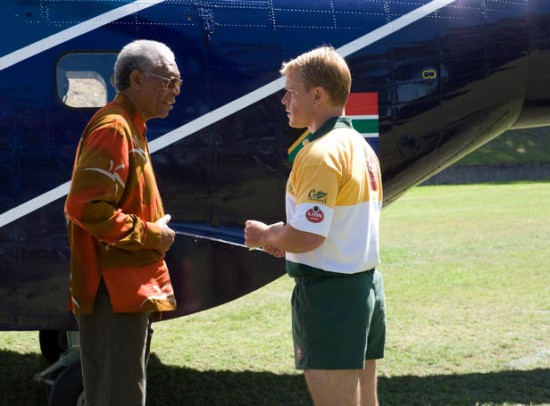 Invictus (PG-13) One of the 20th century's great leaders deserved a better movie than this sluggish, fatally reverent drama about Nelson Mandela (Morgan Freeman) and how he helped unite South Africa by throwing his support behind the national rugby team in 1995. The script focuses so much on the political calculations that, for all its attempts to portray Mandela's fractured family life, the leader never comes off fully as a human being. This inspirational sports story plays to precisely none of Clint Eastwood's strengths as a director. He does a decent job filming the rugby sequences, but he's never been a filmmaker to rouse audiences from their seats in jubilation. His failure to do so here turns the movie into a museum piece. Also with Matt Damon, Tony Kgoroge, Patrick Mofokeng, Matt Stern, Julian Lewis Jones, Adjoa Andoh, and Leleti Khumalo.
It's Complicated (R) This movie's trailers give away all its best jokes – why do they do that? Nancy Meyers' latest romantic comedy is about a divorcée (Meryl Streep) who has an affair with her remarried ex-husband (Alec Baldwin). The ratio of jokes to sentimental crap is better than it was in Meyers' previous films (Something's Gotta Give, The Holiday), and there are nice turns by Baldwin and by John Krasinski as a family member who finds out what's going on. On the downside, Streep's fussy performance is too much for such a normal role, and Steve Martin (as an architect who's a better romantic option for her) is hamstrung by his nerdy character except for one scene when he gets stoned. Overall, this is a touch better than mediocre and no more. Also with Lake Bell, Zoe Kazan, Caitlin Fitzgerald, Hunter Parrish, Mary Kay Place, Alexandra Wentworth, and Rita Wilson.
Leap Year (PG) It's painful to watch Amy Adams get shoehorned into the part of an actively annoying, self-absorbed, Type A person in this woeful romantic comedy. She plays an American who follows her boyfriend to Ireland so that she can follow an Irish tradition and propose marriage to him on February 29, only to get sidetracked and stranded in the company of a charming local guy (Matthew Goode, with a wobbly Irish accent). The jokes are lame, every twist in the plot is predictable down to the second, and Adams' charm is only glimpsed in fleeting moments towards the end. Also with Adam Scott, Kaitlin Olson, Noel O'Donovan, and John Lithgow.
Legion (R) Legion is the name of the demon that met Jesus, and it's also the name of this bombastic, laughable religious thriller that stars Paul Bettany as the Archangel Michael, who descends from Heaven to protect a group of people in a roadside diner from the apocalypse that God unleashes on the human race. The special effects here are pretty decent, but the dialogue is godawful, and while we're told that the characters hold the key to the future of humanity, both the characters themselves and the filmmakers seem oddly incurious about how that might be. Overheated, slapdash, and sluggish, this is too sloppy to be much fun. Also with Dennis Quaid, Charles S. Dutton, Tyrese Gibson, Lucas Black, Adrianne Palicki, Doug Jones, Willa Holland, Jon Tenney, and Kate Walsh.
The Lovely Bones (PG-13) Peter Jackson's touch deserts him as he adapts Alice Sebold's novel. Saoirse Ronan plays a 14-year-old girl who's murdered in 1973 and keeps watch over her family and friends from the afterlife. The ridiculously talented Irish star Ronan is the best thing here, glowing hot with desperation and rage at her inability to change the events she's watching; this kid's a powerhouse. Too bad the movie loses focus once her character reaches the next world. Jackson's so intent on turning the hereafter into a parade of garishly eye-catching images that his story loses all momentum. The whole second half of the movie is a big snooze, though given the woolly optimism that pervades Sebold's novel, maybe that's the treatment it deserved. Also with Mark Wahlberg, Rachel Weisz, Stanley Tucci, Rose McIver, Michael Imperioli, Reece Ritchie, Carolyn Dando, and Susan Sarandon.
Preacher's Kid (PG-13) The title character of this Christian-themed movie is the portentously named Angie (Letoya Luckett) who rebels against her father (Gregory Alan Williams), her church, and her God-centered life to go on the road with ex-platinum artist and hunk Devlin (Durrell "Tank" Babbs). Imagine the average Christian movie's cluelessness about life outside the church mixed with the over-baked melodrama of a Lifetime Network flick: lots of bad dialogue, a predictable story, outrageous emotions, and unrealistic behavior. If you want to entertain people and spread the word of God, here's an example of how not to do it. Also with Tammy Townsend, Carlos Davis, Andre Butler, Dawnn Lewis, and Rae'Ven Kelly. – Cole Williams
Precious: Based on the Novel Push by Sapphire (R) Not as good as the hype, but there's enough truth to the hype to make this film worth checking out. Gabourey Sidibe portrays a fat, illiterate 16-year-old schoolgirl in Harlem who's been repeatedly raped by her now-absent father and abused physically by her mother (Mo'Nique). Director Lee Daniels embraces the filth and squalor of the setting but also plays off it with some skillful fantasy sequences that Precious uses to cope. The film is obvious, skirts a bevy of economic and practical issues, and gives Precious her deliverance too easily. Yet it also has a terrific performance by Mo'Nique as a monster with understandable motives, and it's willing to challenge the audience with its depiction of poverty rather than gently washing over it. Also with Paula Patton, Sherri Shepherd, Stephanie Andujar, Chyna Layne, Amina Robinson, Angelic Zambrana, Lenny Kravitz, and Mariah Carey.
The Princess and the Frog (PG) Much has been made of this being the first Disney film with an African-American heroine, but really this is no different from the animated musicals that the studio put out in the 1990s. Therein lies the problem. The main character (voiced by Anika Noni Rose) is a waitress in 1920s New Orleans who's transformed into a frog after kissing a similarly froggified prince (voiced by Bruno Campos). The story is filled out by predictable slapstick and supporting characters, plus a batch of Randy Newman songs that imitate jazz, Tin Pan Alley, and zydeco to undistinguished effect. Some bright voice acting can't disguise the lack of imagination here. Additional voices by Keith David, Michael-Leon Wooley, Jennifer Cody, Jim Cummings, Jenifer Lewis, Terrence Howard, John Goodman, and Oprah Winfrey.
Sherlock Holmes (PG-13) Most of the fun in this loud, busy, moderately diverting thriller comes from the comic bickering between Robert Downey Jr. (playing Holmes as a rumpled but swashbuckling action hero) and Jude Law (a smarter, fitter Watson who's less tolerant of Holmes' personality quirks). The great detective goes up against a lord (Mark Strong) who claims to possess supernatural powers in this latest adventure, which is not to be found in Arthur Conan Doyle's stories. The plotting is ramshackle, and director Guy Ritchie isn't comfortable with the period setting. But making Holmes and Watson more equal partners is a terrific idea, and the rapport between the languorous, scruffy Downey and the light, smooth Law bodes well for this duo's further adventures. Also with Rachel McAdams, Eddie Marsan, Kelly Reilly, Geraldine James, Hans Matheson, Robert Maillet, and James Fox.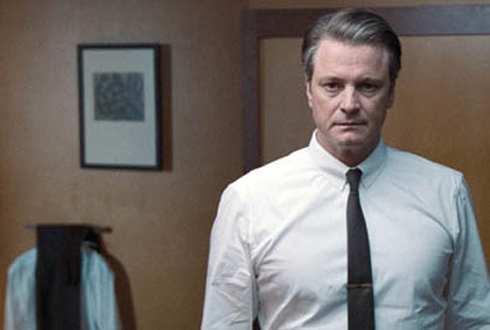 A Single Man (R) Colin Firth wins a deserved Oscar nomination for the finest performance of his career in this adaptation of Christopher Isherwood's novel about a 1960s English widower in Southern California who contemplates suicide after the death of his gay partner. Renowned fashion designer Tom Ford makes his cinematic debut as director/co-writer, and he occasionally lingers too much and takes too much trouble to make everything look good. However, he also has a fine instinct for handling his actors (Julianne Moore makes a big splash as a hot drunken mess of a best friend), and Firth's sad resignation is beautiful and moving, as his character looks back on the joys and sorrows of his life. Also with Matthew Goode, Nicholas Hoult, Lee Pace, Jon Kortajarena, and Ginnifer Goodwin.
The Spy Next Door (PG) Jackie Chan is flagrantly misused in this insipid action-comedy that sticks him with a bunch of adorable kids. He plays a Chinese government spy on loan to the CIA who's forced to try to foil a world domination plot while simultaneously babysitting his girlfriend's three small children. Cue: Lots of uninspired slapstick and a few fight sequences that aren't worth sitting through all the cutesiness for. The opening credits montage features clips from Chan's earlier Hong Kong movies that serve to remind us only how far this great action star has fallen. Also with Amber Valletta, Madeline Carroll, Will Shadley, Alina Foley, Magnús Scheving, George Lopez, and Billy Ray Cyrus.
To Save a Life (PG-13) This Christian-themed high-school drama takes an appealing soft-pedal approach, but dear Lord, is it ever dull. Randy Wayne plays a star athlete who turns to God after his former best friend (Robert Bailey Jr.) kills himself. Some of the comic relief is actually funny, and the film exhorts its viewers to be more welcoming and less judgmental toward non-believers. Unfortunately, the pacing is sluggish, too much domestic drama is piled on the main character, and the pregnancy subplot is terribly mishandled. Aside from that, the filmmakers have a good attitude. They just don't have the skills. Also with Deja Kreutzberg, Joshua Weigel, Steven Crowder, D. David Morin, Sean Michael, Kim Hidalgo, and Bubba Lewis.
The Tooth Fairy (PG) Who thought this would be a good idea? Dwayne Johnson stars as a minor-league hockey player who's forced to spend one week working as a tooth fairy, complete with wings that sprout up when he's on call. Unbelievably, the execution is even worse than the idea. The lame comedy set pieces are bad enough to sit through, but the movie ladles on a bunch of sanctimonious platitudes about the importance of believing in tooth fairies, and the ending is astonishingly bad. Feel sorry for everyone here, especially Julie Andrews as the fairy in chief. Also with Ashley Judd, Stephen Merchant, Seth MacFarlane, Brandon T. Jackson, Ryan Sheckler, and an uncredited Billy Crystal.
The Twilight Saga: New Moon (PG-13) They changed directors for the sequel, yet the flaws from the original remain: This vampire film is still poorly paced and edited, the special effects are still subpar, and the romanticism here is still absurd rather than sublime. Kristen Stewart returns as a high-school girl who falls in with a Native American boy (Taylor Lautner) and his clan of werewolves after her vampire boyfriend (Robert Pattinson) leaves her. The new film is intentionally funnier, several of the supporting actors click into their roles (Ashley Greene, Billy Burke, Anna Kendrick), and Michael Sheen adds a nice dainty performance as a vampire overlord. The improvement is noticeable, but it's not enough to make this into a good movie. Also with Graham Greene, Gil Birmingham, Chaske Spencer, Rachelle Lefevre, and Dakota Fanning.
Up in the Air (R) This breezy comedy catches the nation's recessionary mood, but it'd be a great film regardless of the economic climate. George Clooney plays a corporate executive who specializes in firing workers at large companies and loves to travel. Jason Reitman directs this movie slickly and writes dialogue (with co-writer Sheldon Turner) that's good enough to eat. The relationships between the hero and a fellow traveler whom he hooks up with (Vera Farmiga) and a junior executive (Anna Kendrick) are carefully shaded. A late interlude at a wedding almost tips the movie over into sentimentality, but Reitman steers it away from a conventional romantic ending toward something much more interesting. This story of a loner made to confront his solitary lifestyle is told in brilliant and highly entertaining style. Also with Jason Bateman, Melanie Lynskey, Danny McBride, Amy Morton, Sam Elliott, J.K. Simmons, and Zach Galifianakis.
When in Rome (PG-13) An idiotic premise undermines what might have been a likable romantic comedy. Kristen Bell plays a work-obsessed New Yorker who magically finds lots of men falling in love with her after she takes some coins from an enchanted fountain in Italy. The lively Bell has some decent chemistry with leading man Josh Duhamel, and there are some amusing set pieces like a satire on trendy restaurants and a choreographed dance number over the end credits. However, the magic stuff is played dead seriously when it should have been part of the fun, and a parade of funny supporting actors (Will Arnett, Dax Shepard, Jon Heder, Danny DeVito) as the male suitors is wasted. Shopworn romantic thinking and stereotyped Italian characters help make this missable. Also with Anjelica Huston, Alexis Dziena, Don Johnson, Bobby Moynihan, Peggy Lipton, Lee Pace, Ghostface Killah, and an uncredited Efren Ramirez.