While making We've Changed, Fort Worth troubadour David Matsler faced his demons and found them less daunting than he had feared. After five years of obsessively devoting his life to music, he finally relinquished his need for perfection and let things happen as they would. This new, mellower mind-set resulted in the first official album of his adult life. For the disc, the frontman of defunct indie-rockers The Black Bonnets left space for accordions, reverberations of hand-plucked guitar strings, and his strong, timeless voice.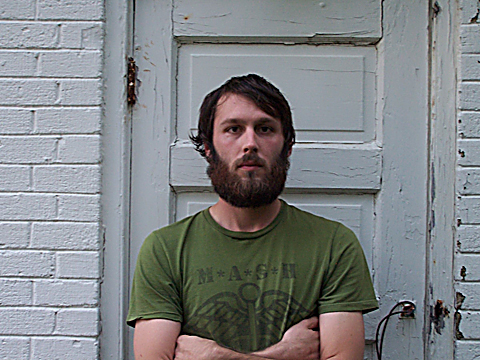 Matsler, a native of Amarillo, learned the characteristics of classic sounds at a young age from his musically multi-talented mother. He remembers singing three-part harmonies to hymns or James Taylor songs with her and his sister. Rather than discourage his dedication to a musical life, she gave him wings. "I'm probably the only person in America who told my parents I was going to quit college and play music, and they said go for it," he said.
He quit college in West Texas before completing his degree in music but not before picking up a serious education in bluegrass. But after a few months, the urge to perform got the best of him, and he set out roving the state as a solo artist. After a couple of years of that, he ended up in Fort Worth, where he helped found the Bonnets. The band's duration, however, was short-lived. "It was the first thing I did when I moved here," he said. "I was very green, had a lot to learn as far as writing and performing vocals."
He scrapped the project at its height, instead aiming for "something with more subtlety and complexity in the arrangement."
Since moving in three years ago with Fort Worth singer-songwriter Sam Anderson, an acquaintance from West Texas, Matsler has been living as a full-time musician. He may be on the broke side, but the trade-off is worth it in his eyes. He sleeps on a couch next to his precious stacks of books and poetry, but he gets to write whenever the inspiration seizes him, which is often. "It's an open dialogue," he said. "Everything I see, think, and hear is automatically eligible to be put in a song … and if you listen hard enough, you can write a song without touching an instrument."
With all that time, Matsler has compiled notebook upon notebook of songs: at least 300 complete musical poems, he estimates. Out of material he wrote in the past two years, he selected his best seven to become We've Changed. "It was time to put something out," he said. "I feel like I've been wasting time not making records."
In the past, he would record himself but always end up overanalyzing and eventually dismissing the product. In 2009, his parents chipped in to purchase him time in Nick Choate's Blue Smoke Studios in North Fort Worth.
By releasing the control he used to exert over his music, Matsler started achieving his goals. "This record is a big part of me trying to break the … perfection that robbed the music of its genuineness," he said. "I didn't think about it too much so I wouldn't stifle the initial enthusiasm."
He composed every bit of We've Changed on acoustic guitar, on which he performs often as a soloist. When it came time to make the record, he chose from the "ridiculous" pile of talent around the city. "It was pretty free-form in that the guys would just show up and play," he said. "My mind-set was that with good enough players, you don't have to coach." The large cast included Choate on bass, Blaine Crews on drums, Mike Richardson on electric guitar, and Jeff Dazey on saxophone.
The album is an outer representation of his inner growth. "I write about the experience of mankind's attempt to comprehend the spiritual aspect of life, about the push and pull between self and spirituality that moves me in certain directions," he said.
The result is guttural, elemental music in ageless color, much in the vein of some of his favorite songwriters: Townes Van Zandt, Leonard Cohen, M. Ward, and Bob Dylan. Like them, Matsler understands the courage it takes to get up on stage and be totally honest without the force of a band behind him.
Since the other guys on the record are all involved in many other projects, Matsler hasn't played a full band show under his name in eight months. He has another group, though, the Quaker City Night Hawks, that performs just about every week. This way, he gets to experience the best of both worlds. "As a band, you grab people by the shirt," he said. "But solo, you get people to come to the stage to meet you."