This is the sort of thing that happens to first-time filmmakers working on a shoestring budget: While shooting his drama Between Heaven and Hell, lead actor/screenwriter Marvin Faulkner was playing a scene in which his character gets drunk at a strip club.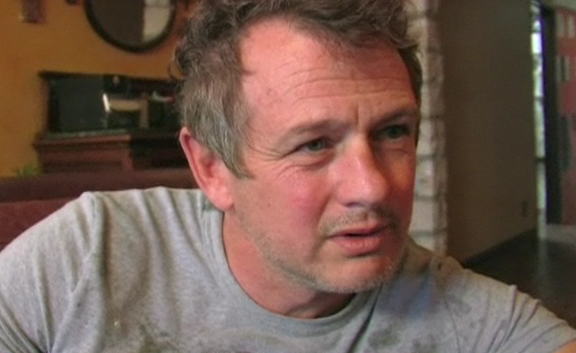 The location was an actual strip club in Arlington, and the crew had forgotten to lock the doors, so a biker gang walked in wanting drinks. "They wouldn't leave without one, and they didn't want to be in the film, so [the cast and crew] wound up serving them," said Faulkner. "I had a drink from a flask that one of them was carrying, just to be friendly. It helped, because 15 minutes later when we started filming again, I didn't have to pretend to be drunk anymore."
Filmmaking is just the latest in a string of careers for the 54-year-old Faulkner. He currently works as an anesthesiologist at John Peter Smith Hospital, while also training other doctors to treat pain. Years earlier, while doing his residency, he had tried boxing and wound up winning an Ohio Golden Gloves tournament. Later he ran a gym in his native Missouri for at-risk youths to teach them about the sweet science. "Boxing is like life –– it's unfair," he said, echoing a line from his script. "The measure of you is whether you surrender to the pressure or fight to the end."
Having relocated to Fort Worth after the death of his wife, Faulkner started writing the script (about a widower who has a crisis after witnessing a murder) as a way of dealing with his grief. He didn't take steps to turn it into a film until his daughter Ali Faulkner began her career as an actress and singer. (She and Faulkner's other two grown children all appear in the film.)
One day Marvin was present when Arlington resident Jason Ward was photographing Ali for a modeling shoot. The two men struck up a conversation and realized they had grown up relatively near each other. Soon they were collaborating, with Ward directing Between Heaven and Hell and Faulkner financing the estimated $75,000 to 100,000 cost of shooting the movie out of his own pocket.
The filmmakers are now in negotiations with Ohio-based Rivercoast Distribution to put the movie out. Though the movie addresses issues of religious faith, Faulkner isn't aiming specifically at the Christian market. "There's cursing in this movie," he said. "It's an R-rated piece. This is not something that should be played in churches."
Faulkner had no experience as an actor, but he found it easy to inhabit a character based closely on himself. The most arduous part of the filmmaking process turned out to be securing music rights for the songs on the soundtrack, which includes selections by Johnny Cash, Leonard Cohen, and Bruce Springsteen. "We grossly underestimated how much time it would take," said Faulkner, noting that the release of the film was held up for two years. He held out because he conceived his script specifically with those songs in mind, except for the Hank Williams Jr. song that gives the movie its title, which Faulkner found only later on the internet and which he also had to get rights for.
Through it all, Faulkner has kept the faith that his film would one day see the light of day. Typical of this is his story about meeting the film's editor, Johnn Hudson, while changing his insurance policies. Faulkner discovered that Hudson, an insurance agent, also knew about video editing software and agreed to put his knowledge to use for the movie. "We couldn't have done this without Johnn," said Faulkner. "It was like this was meant to be."