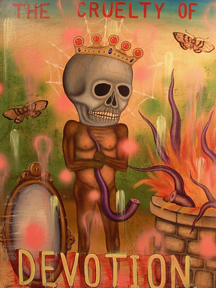 Michael Noland and Fred Stonehouse share our fascination with the bizarre motifs and garish rawness of outsider art.


Their show at the Gallery at UTA includes Stonehouse's Ensor-like "The Cruelty of Devotion" and Noland's flamboyantly colored "After the Flood."
Outside Influences, thru Apr 23. The Gallery at UTA, 502 S Cooper St, Arlington. 817-272-3143.