Having U.S. immigration officials after you is a bad thing. Running from Mexican drug cartels is much worse. But as a former Fort Worth resident is finding out, being in the cross-hairs of both organizations at once can be a major hazard to your health.
It's yet another illustration of how the widening — and increasingly violent — drug war among Mexican cartels is no longer confined to Mexico or even to the immediate border regions. The story also reveals a new twist on the kidnappings that drug cartels have used to raise money in recent years. In this case, the man paid money not to be kidnapped.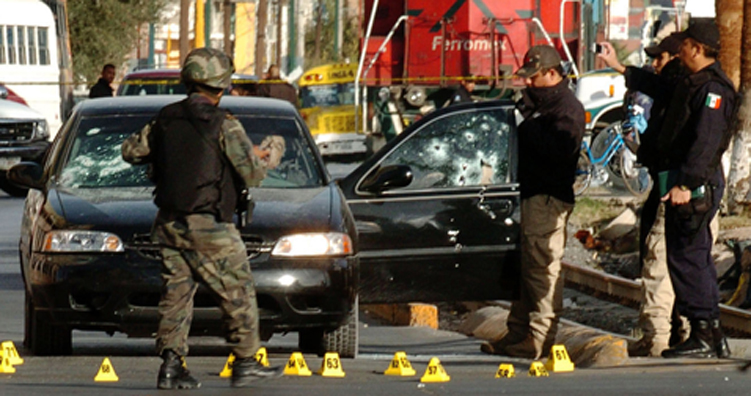 The 27-year-old, an illegal alien who spoke on condition that his name not be used, has spent most of his life here. Several months ago he was arrested by Fort Worth police on a petty larceny charge, and when his illegal status was discovered, he was deported. He moved in with relatives in Piedras Negras, the Mexican city just across the Rio Grande from Eagle Pass, Texas. A mechanic by trade, he found work immediately and started settling into his new life.
Within a few weeks, however, he was approached by a recruiter for human traffickers. They wanted him to become a coyote for their organization, bringing people across the border into the U.S. for a fee. The man, who faces five years in a U.S. prison if he is caught illegally in this country again, turned down the offer — at a cost. He had to pay 6,000 pesos (about $500)to be left alone.
But that wasn't the end of it. Several days later the recruiter came by again and told the man that he was wanted for work with the Zetas, traditionally the muscle for the Gulf Cartel. The former Fort Worthian again declined. The price of his refusal this time: his pickup truck.
Two weeks later, when the recruiter came back a third time, he announced that the man no longer had a choice. He was being drafted to work for Zetas.
With no options left, the man fled across the border into the U.S. To escape what he figures is almost certain death from the cartel, he is risking a federal prison sentence.
"In the old days, just a few years ago, the cartels lured people with money and a good life," said a newspaper reporter from Piedras Negras, who also asked that his name not be used for fear of reprisal. "Now they are conscripting people."
The story of the Fort Worth man didn't surprise him. "The same cartels running drugs are running people. A person who has lived in the United States, who knows how to get around there, particularly in a place like Texas, has a lot of good information. And if he'd already shown that he knew how to cross the border on several occasions, he'd be a natural as a coyote."
The newsman said conscription to work for the cartel directly is a new but growing phenomenon in Piedras Negras. "We've been fairly quiet here. There is sporadic violence, but nothing like Juarez or Tijuana or Nuevo Laredo a few years ago," he said. "That's because the Sinaloa Cartel, with the Zetas as their strong-arm, have no competition here. Everyone says the Gulf Cartel still runs Piedras Negras, but they were pushed out quietly a few years ago."
And why would the cartel start forcing people to work as coyotes? "The answer is that there may be something brewing that the cartel knows about, and they anticipate needing more people, more soldiers, more mules to carry drugs," the reporter suggested.
About two weeks ago, the Associated Press reported that authorities on both sides of the border believe that the brutal fight between the Sinaloa and Juarez cartels for control of Ciudad Juarez, across the Rio Grande from El Paso, has been won by the Sinaloans. The two-year war has claimed more than 5,000 lives, on both sides of the border.
That's good news for border residents who'd been caught in the crossfire, literally and figuratively. But it could also mean that new violence is about to break out — another war for which people like the former Fort Worth resident are being recruited. The losers in the Ciudad Juarez war, sources on the border said, may be moving into other cities to try to take over territory from groups like the Zetas.
"The cartels who lost are going to fight to take over smuggling routes they have not traditionally controlled," said a south Texas lawman who asked that his name and agency not be used. The word on the street, he said, is that "There is going to be something happening in Piedras Negras soon. … And yes, there are people being conscripted by the Zetas in anticipation of a war or at least a takeover bid. We hear rumors all the time, but this time we are taking it seriously."
Relatives of the former Fort Worth resident say they have no idea where he is. "He just told us he was coming across, and that was it," said one family member.
They, too, will be gone from the area in a few days. They fear that the cartel recruiters might come looking for them as well.
The former Fort Worth resident now on the lam from both the cartel and immigration is not the first person in Fort Worth to have been caught in the drug war. Last year, Fort Worth Weekly reported on a teenager named Juan — a U.S. citizen — who went to visit cousins in Sombrerete, a city in the Mexican state of Zacatecas ("Kidnap, No Ransom," April 29, 2009). While there he and two of his cousins were kidnapped by armed members of the Zetas. No ransom demand was ever made, and none of the three have ever resurfaced. A Mexican prosecutor whose agency had led the investigation into the disappearance said this week that his agency has had no luck in finding the three young men.
"Just because the war is being fought on the Mexican side of the border, don't think it cannot reach up as far as Fort Worth," said the border newsman. "That is nothing to these people."
The Weekleteers Win Some
Fort Worth Weekly writers brought home honors in several categories of the Society of Professional Journalists' First Amendment Awards, handed out on April 16 in Arlington. The contest, sponsored by the organization's Fort Worth professional chapter, is open to journalists in Texas and Oklahoma and recognizes work that defends constitutional freedoms, furthers the people's right to know, and champions the powerless.
The Weekly dominated the small-circulation print category, taking first place in five of 10 categories. Staff writer Dan McGraw won in two categories — in Reporting on Open Government, for his story about how Fort Worth city hall treats public records, and in the business news category, for "Worth the Paper They're Written On," detailing property owners' fight to get gas drillers to honor their mineral lease contracts.
Staffer Eric Griffey took top honors in the Defending the Disadvantaged category, for his story on the horrific conditions at John Peter Smith hospital's unit for prisoners. Staff writer Peter Gorman won first place in the environmental news category for "Sacrificed to Shale," about the effects of gas drilling on residents in and around the tiny town of DISH, Texas. And former Weekly intern Sarah Perry, a journalism student at the University of North Texas, won in the student category for her cover story on the proliferation of puppy mills in North Texas.
Dan Malone, a former Weekly staff writer who now teaches journalism at Tarleton State University in Stephenville, received the Open Doors Award, honoring his long career in fighting for open records and open government as a reporter and for teaching those same skills to Texas journalism students.
– Gayle Reaves