Can it be that Chow, Baby is actually mellowing as it slowly and handsomely ages? Sounds like crazy talk — and yet when Chow, Baby entered Tequila Rain Cantina & Grill (415 N. Main St., Euless) to be immediately set upon by Hulen-style ultra-perky hostesses and hyper-chipper waitresses, it didn't yearn to pop a single one of them. In fact, Chow, Baby was charmed. Weird.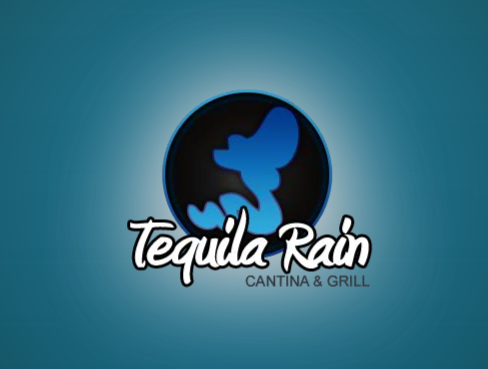 Perhaps it was just contagious new-adventure enthusiasm: This is the month-old reincarnation of the original Tequila Rain, which earned a loyal following during its two-year run on Pipeline Road in Hurst. Chow, Baby forgot to ask or care why they moved, but this site is bigger and fancier (bistro lighting, brick bar), has a much better view (cool, airplanes taking off from D/FW!), and has the same great authentic Mexican cuisine (i.e., no chili con queso). Vivacious Natalie — Chow, Baby's song about her, "Nati, Nati / Bring me another fantastic barbacoa taco" still needs a bit more work — anyway, vivacious Natalie started us off with tostadas ($10.99) piled dangerously high with lettuce, tomato, and feta, plus many big ol' shrimp — marinated, grilled, and wonderful. Bring me more of these shrimp, Nati!
And so she did, bouncily bearing a shrimp combo platter (chico $22.99, serves 2-3) that sizzled for so long we were looking for a sound chip hidden amid the shrimp, hot links, chicken and beef fajitas, and tablitas, those funny-boned thin strips of tender beef. Not quite enough left over for a midnight snack, so let's add some tacos: The 13-hour-roasted barbacoa (four for $7.99, with cup of charro beans or menudo) are the best, but only by a narrow margin. Juanito's (hard shell with ground beef), Juni's (flour tortillas with fajita meat), and Matamoros-style (corn tortillas with fajita, queso fresco, and guac) also deliver wonderfully spiced meats and crisp-fresh veggies. True, you can get cheaper tacos at your neighborhood taqueria, but the new mellow Chow, Baby is happy to pay a premium for bistro lighting, airplanes, and cheerful Nati.
Lunch a la Cef
Chow, Baby doesn't specifically remember making this wish, but it came true anyway: Zambrano Wine Cellar (910 Houston St.) is now open for lunch! Unfortunately Chow, Baby's permanent wish didn't come true on its visit, as delightful owner/host Cef Zambrano was not in the house. Chow, Baby consoled itself with a fresh-as-spring beef tenderloin salad ($14), an umami fest of beef strips, tomato wedges, and chunky blue cheese dressing that tasted housemade and not from a big jug from Sam's Club (not that Chow, Baby would know what that tastes like). Salads also come in chicken, Greek, caprese, crab cake, and chef varieties ($12-$15), but Chow, Baby moved on to the lovely-quiche category (ham & cheese or spinach & asparagus, $11) and thence to sandwiches ($10): Italian panini, turkey panini, or chicken salad on wheat. There are also daily-special fancy pizzas (generally $18-20, serve 2-3).
Even though Cef wasn't there, his presence was felt. For example: The side of fresh fruit that came with Chow, Baby's pesto-swirled turkey panini is not yer cheap, lazy cantaloupe pieces with maybe one chunk of honeydew; Cef tosses in the good stuff, like raspberries and blackberries. Small detail, but goes to show: Trifles make perfection, but Zambrano's perfection is no trifle.
Contact Chow, Baby at chowbaby@fwweekly.com.