There were 110 entries for this year's Marguerite McCammom Biennial Voice Competition, sponsored by the Fort Worth Opera Guild. Of these, 26 will be heard in semifinal performances Friday in the auditorium of the Fort Worth Museum of Modern Art. Applications were received from Spain, Korea, and Mexico, in addition to the United States.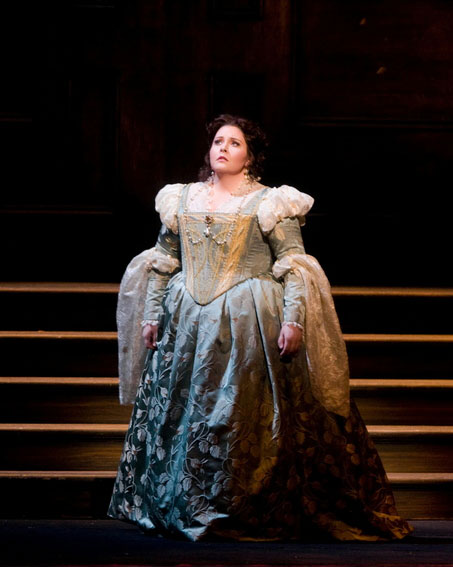 Six vocalists will be selected for the finals, scheduled for 2 p.m. Saturday in Bass Performance Hall. The repertoire includes many selections from familiar operas, but we very well may hear arias from Massenet's Hérodiade, John Adams' Nixon in China, Douglas Moore's The Ballad of Baby Doe, or Robert Ward's opera version of Arthur Miller's play The Crucible.
The first-prize winner will receive $10,000, second place $5,000, and third place $3,000. In addition, $l,500 for the audience favorite and male and female "encouragement" awards will be given. The competition houses contestants in the Homestead Suites Hotel, supplies most of their meals, and contributes $250 toward travel expenses.
The jury for this 25th anniversary edition will be headed by Fort Worth Opera general director Darren Woods and include Jonathan Pell (artistic director of the Dallas Opera), Nicholas Russell (director of artistic operations for the Boston Lyric Opera), Gayletha Nichols (director of the Metropolitan Opera National Council Auditions), and Caroline Woodfield of Opus 3 artist management of New York. –– Leonard Eureka
The semifinals of the McCammon Voice Competition are at 10 am Fri at Modern Art Museum of Fort Worth, 3200 Darnell St, FW. Tickets are $5. The finals are at 2 pm Sat at Bass Performance Hall, 555 Commerce St, FW. Tickets are $10. Call 817-731-0833.