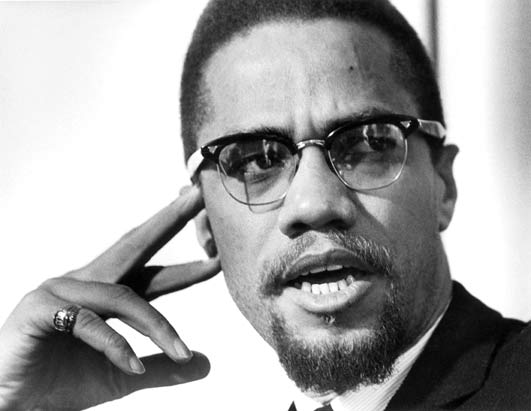 WED ? 19
The recent parole of Talmadge Hayer a.k.a. Thomas Hagan, the only assassin of Malcolm X to admit his guilt, falls during the 45th year since the civil rights leader was murdered. Today would have been Malcolm X's 85th birthday, and the Dock Bookshop commemorates the occasions by holding a panel discussion on Malcolm's legacy and his killer's release. The event is at 7pm at 6637 Meadowbrook Dr, FW. Admission is free. Call 817-457-5700.
THU ▪ 20
Art museums don't usually hold discussions on jeans, but the Amon Carter's current exhibit, Masterworks of American Photography, contains a number of pictures of jeans. The museum's membership manager, Mary Lynn Sloane, will use them to trace the history of this article of clothing in her lecture From Miner to Designer: The History of Jeans. The talk begins at 6pm at 3501 Camp Bowie Blvd, FW. Admission is free. Call 817-738-1933.
FRI ▪ 21
Ballet Frontier of Texas embraces the classics with its performances this week. These new dances choreographed by Roy Tobias and Chung-Lin Tseng are set to music by Mozart, Tchaikovsky, and Mahler. That last one specifically takes on the final movement of Mahler's Fourth Symphony, a child's vision of heaven delineated by a solo soprano and featuring sleigh bells. The performance is at 8pm at Scott Theatre, 3505 W Lancaster Av, FW. Tickets are $15. Call 817-423-9888.
SAT ▪ 22
In the 1951 movie An American in Paris, Gene Kelly teaches tap dance to a bunch of French kids, calling it "une danse Americaine." What better way to describe this dance form evolved from African drumming and Scottish and Irish step dancing? Arts Fifth Avenue celebrates National Tap Dance Day with performances of these disparate art forms. The event starts at 8pm at 1628 5th Av, FW. Admission is free. Call 817-923-9500.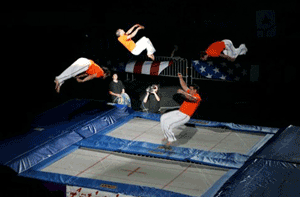 SUN ▪ 23
So far this spring has featured pretty mild weather, which means it should be great for taking in the 26th annual Main Street Outdoor Adventure festival in Grapevine. This year's fest includes extreme sports, carnival games, wine pavilions, a grilling competition, and live music headlined by the Joe Ely Band. The festival runs Fri-Sun in historic downtown Grapevine. One-day tickets are $5-7, passes are $15-20. Call 800-457-6338.
MON ▪ 24
Of all the composers in classical music history, surely the one with the most awesome name was Karl Ditters von Dittersdorf. The 18th-century Austrian composer's elegant Duo for Viola and Bass features two of the less glamorous members of the string family, and it'll be featured in the Spectrum Chamber Music Concert this evening, along with Paul Hindemith's Duet-Concerto for trumpet and bassoon as well as Brahms' Clarinet Quintet. The concert is at 7:30pm at First United Methodist Church, 800 W 5th St, FW. Admission is free. Call 817-377-0688.
TUE ▪ 25
Two great geniuses find the spotlight at Fort Worth Museum of Science and History this week. The museum has an exhibit on the original Renaissance man himself, entitled Leonardo Da Vinci: Man, Inventor, Genius, while the IMAX theater will open a new film Van Gogh: Brush With Genius. Regrettable title aside, the Dutch painter's canvases projected onto the giant screen should be pretty awe-inspiring. Leonardo Da Vinci runs May 22-Sep 6, while Van Gogh starts May 22 on an open-ended run. Museum admission is $10-14, IMAX tickets are $6-7. Call 817-255-9300.