Six months after the Fort Worth City Council took control of a $50 million tax-supported crime prevention fund, local watchdogs are still growling over the move, vowing to make sure the council doesn't drain the fund to help patch the almost $80 million shortfall in the city budget — and they're gathering information on how and why the council took over.


Some former members of the Crime Control and Prevention District board are bitter over their ouster from duties they had taken seriously, and they're cynical about the council's intentions in the takeover.
"It was a money grab — it's that simple," said a former board member who did not want to speak on the record.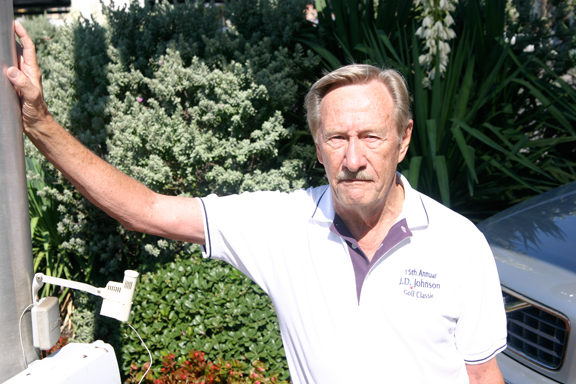 The board meets Aug. 24 for the second time since Mayor Mike Moncrief led a coup in February to dissolve the volunteer board that had overseen the program since its 1995 inception. The mayor and council members then made themselves directors.
Many local leaders and council-watchers were shocked by the council's move, only a few months after voters, in November, re-authorized the half-penny sales tax for another five years. Since then, several said, they have learned that Moncrief had planned the move for months and intentionally waited until after the election to avoid a taxpayer revolt.
Residents who attended a neighborhood meeting last year said council member Jungus Jordan described how a local political consultant took a survey of voters for Moncrief and determined that a large majority supported the crime district — but 67 percent said they would reject a re-approval of the district if it were overseen by the city council.
Moncrief and the political consultant who allegedly did the survey, did not respond to interview requests for this story.
Becky Britton served six years on the volunteer board, including four years as its president. Former city councilman Clyde Picht appointed Britton, who was re-appointed by Picht's successor, Jordan. Britton developed a reputation as a watchful steward over the district's budget. Jordan replaced her two years ago without explanation.
"It was obvious I was a block to what the city council wanted," Britton said. "Moncrief really wanted me off that board. Under my leadership we itemized every [budget] item."
She said Jordan later told her that Moncrief had been eyeing a board takeover for a year prior to the November crime- district election. "The whole purpose is to have control over the money," she said. "They get by with whatever they want on that city council."
Jordan did not return phone calls for comment.
"If they're going to take the money, they'll take it here pretty quick," said Louis McBee, who unsuccessfully ran for mayor and city council in the past. "We're going to have to pay attention in the latter part of August and in September as the council really gets down and starts discussing the budget."
In the early 1990s, legislation gave cities the authority to ask voters to tax themselves to pay for additional crime-reduction strategies. Drive-by shootings, murders, and other violent crimes were on the rise, and Fort Worth ranked among the country's most crime-ridden cities.
In the 1995 election, 59 percent of voters approved raising the sales tax to pay for extra crime prevention. The district expires after five years unless voters approve another five-year extension. Fort Worth already places a heavy tax burden on its residents — the city has the highest property tax rate among major cities in the state. Still, voters overwhelmingly chose to continue the program in 2000, 2005, and last November.
However, on all of those occasions they were voting for a district that was overseen by nine independent directors to ensure the money was spent only on crime programs.
Dissolving the volunteer board so quickly after voters had re-approved the crime district was a slap in the face to board members, Britton said. "The board members all felt very used," she said.
City spokesman Jason Lamers downplayed the decision, saying the council often appoints itself as a board for similar purposes. Most North Texas cities with crime districts rely on city council members to serve on those boards.
The council took over in hasty fashion, skipping the second reading of the item and the public hearing that is usually held before such changes are made.
Their stated reason? A new law took effect in January and gave the crime board the authority to tax utilities.
City council members expressed concern about a non-elected body having the ability to levy taxes. "The members of the city council have the legal authority to appoint the CCPD board as they see fit, and in view of our current budget challenges, we support this change on the basis of accountability and transparency," they said in a statement.
Volunteer board members said they had no intention of imposing new taxes.
City officials have tried unsuccessfully in the past to move money out of the crime- district fund but met resistance from the volunteer board, recalled Picht. Independent directors did much to protect the fund for its original purpose: crime prevention programs.
Dumping the volunteer board so quickly after the election was misleading to voters and will become an issue during next May's city elections, he said. "The public voted for the crime-control district with the premise that there would be an independent board to manage the money."
Camille Drinan, a long-time Citizens on Patrol volunteer, said she felt betrayed. She attended many crime-district board meetings in the past 15 years and said volunteer directors did a "great job."
She said the move inspired some residents to talk about an effort to recall the crime-district election, but "it just did not come about."
Instead, she and others vowed to attend quarterly board meetings and keep tabs on the new directors. "We've been watching and trying to keep up with what they are doing," she said.
South Hemphill Heights Neighborhood Association vice president Calvin Clayton described the move as a power grab by Moncrief. "I guess he wants to let it die down before he tries to do anything, but we're going to watch him," Clayton said. "I know there are other people watching too, because it upset people from a lot of different groups."
Attending crime board meetings, however, is more complicated these days. The volunteer board met quarterly at a set time on a set date. Now the meetings are held after regularly scheduled council meetings. Since it's impossible to predict what time the council meetings will end, nobody knows for sure when the crime-district meetings begin. That's just another reason that residents view the takeover with suspicion.
"If you want to go, you have to sit through the city council meeting," Clayton said.
Drinan and others are calling for a precise date and time to be set for crime board meetings.
Britton, too, encouraged scrutiny. Having the city council oversee the crime-district budget is akin to a fox watching a hen house, she said.
"It's all politics — they need that money," she said.