Just a couple of months ago, several –– barely a handful –– of well-known local indie-rock bands broke up, which greatly alarmed the writers at the Star-T and Dallas Observer. The Star-T begged for the bleeding to stop, a plea whose patently disingenuous high level of concern –– as if the newspaper's writers and editors hadn't slept in days over the state of Fort Worth music –– should repulse anyone who actually gives a shit about local/817 music.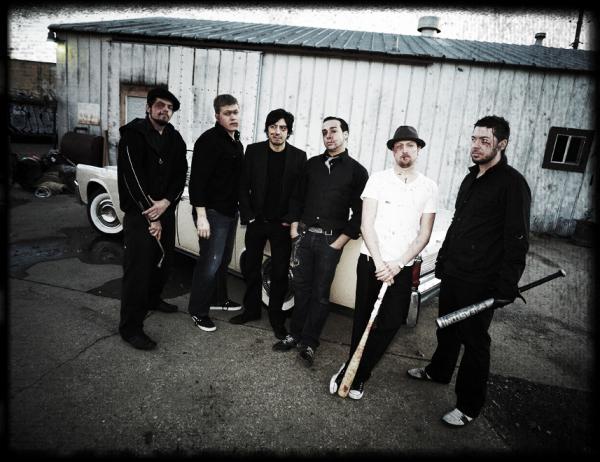 That faux earnestness also should have sent you scurrying to the nearest Weekly rack for the real/levelheaded scoop: Yes, a few bands had broken up, but you could also bet that a few new bands were forming. And whadda ya know? We not only got new bands –– The Will Callers, Phantom Caste, The Dirty Dandies –– but several new super-groups, including EPIC RUINS (featuring current and former members of Ben Harper and the Relentless 7, Quaker City Nighthawks, and Darth Vato), White Mountain! (featuring current and former members of Black Tie Dynasty and Garuda), Pelicanstate (the duo of Telegraph Canyon's Chris Johnson and Birds & Batteries' Mike Sempert), In Memory of Man (featuring current and former members of Loaded Moses, The Feds, and The House Harkonnen), and three bands that have shows coming up this month. First up is the Black & Blues, featuring singer-songwriter Keite Young, guitarist Mark Lettieri (Snarky Puppy, Soulever Lift, Erykah Badu, Kirk Franklin), and bassist Matt Skates (Shuttle, Ginny Mac), with vocalist Goldie Fornow and drummer Evan Gentry. Mixing soul and funk with indie-rock, the Black & Blues will play on Sunday at Doc's Records and Vintage (2111 Montgomery St., 817-285-0882) with Dru B Shinin' and Northside Mariachi, among others, as part of a benefit show for the Fort Worth Music Co-Op.
Another super-group of sorts that formed in the wake of all that bleeding is Vorvon, featuring drummer Ray Liberio (frontman for The Me-Thinks, Stoogeaphilia), guitarist Rick Sharp (Tractor Trailer, early Dangits), bassist (and part-time Weekly scribe) Steve Steward (EPIC RUINS, ex-Darth Vato), and bassist Will Wells (One Fingered Fist). (That's right. Two basses.) Currently laying down tracks at Zaq Bell's Fusion Project Studios in Fort Worth, Vorvon (named after the space vampire from Buck Rogers in the 25th Century), "worships at the altars of Kyuss, Black Sabbath, Grand Funk Railroad, and Fu Manchu," according to Liberio, "with lyrics about Conan the Barbarian, Buck Rogers, and any other TV show or movie from our childhoods." The band plays its first show on Friday with Quaker City Nighthawks at The Moon (2911 W Berry St. by TCU, 817-926-9600). And another super-group is Bravo Zulu, featuring ex members of the cut*off and Matty Girl. Bravo Zulu's first show will be Fri., Aug. 27, at Lola's Saloon (3726 W. 6th St. in the West 7th Street corridor, 817-877-0666).
There's a house show on Saturday at a new DIY venue, The Leisure Womb (6805 Valhalla Dr.), featuring Fort Worth's Zanzibar Snails, North Texas' Depths (featuring current or ex members of Ashes, A Smile Full of Ale, and Colossi), and Massachusetts' Fat Worm of Error. Music starts at 9 p.m. Donations to help the touring band are strongly encouraged.
Contact HearSay at hearsay@fwweekly.com.