When area musicians talk about drummer Matt Mabe, they do so with a healthy measure of respect for his skills on the skins. Soon, people may express that same reverence for Matt's younger brother, Danny, who dropped out of college in January to focus on his guitar.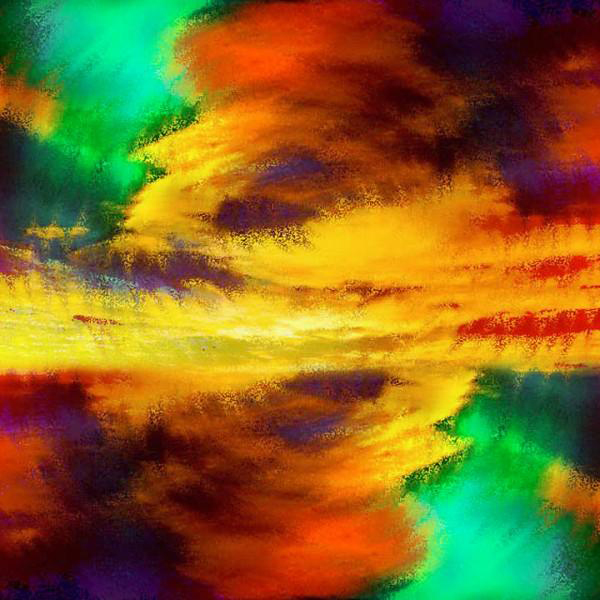 Together they form the nucleus of Jefferson Colby, a heavy psychedelic outfit in the vein of Them Crooked Vultures or Incubus. (Original bassist Jeff Moore was recently replaced by The Raven Charter's Anthony Sosa.) Although JC has been a band for only four years, the guys have already made four albums.
The band recorded its most recent long-player, Semantics (Metaphysical Mood Music), on analog tape in December at Sessionworks Studios with producer Jeff Mount, who handled Jefferson Colby's three previous albums: Inadaze, My Cosmic Self, and Octopus. Although the brothers have grown exponentially since the recording process, Semantics is still a nice snapshot of their abilities. Matt and Danny practice so much, learn so quickly, and communicate so effortlessly that they must be living on another planet, one where the popular kind of music is heavy and full of mesmerizing sounds.
The 14 tracks on Semantics showcase guys who are comfortable with their instruments and unafraid to take chances. A song like "Anhedonia" is a prime example of guitar and drum badassery and also a testament to the seemingly infinite possibilities of a pedal board.
It's not until track nine, "Bungled & the Botched," that Danny's vocal melodies begin to resonate. He's a trippy, creative guy, and listeners might enjoy hearing his voice higher in the mix –– in most of the album's songs, the words are faint, and in the hallucinogenic fury of the surrounding music, meanings get lost. Trying to decipher them is like trying to make sense of a mind consumed by madness.
To take it to the next level, which Jefferson Colby has a great chance to do, Danny needs to spend as much time working on his voice as he does memorizing every millimeter of his fretboard. By the next album, an upcoming electronic release called Epigrammatic Anaphora, maybe a tad more attention will be paid to vocal melodies. Or not. For now, the Jefferson Colby guys simply want their rapidly expanding body of work to be heard. Semantics (Metaphysical Mood Music), Octopus, and My Cosmic Self are available for purchase and streaming for free at jeffersoncolby.bandcamp.com.
— Caroline Collier
In some ways, mediocre records are even more heartbreaking than when a band misses the mark entirely. When a group releases a flop, sometimes you can't fault it for lack of effort or ambition. But when there are flickers of inspiration and some enjoyable songs on an otherwise uneven, average album, the band's squandering of its talent is all the more disappointing in the end. Such is the unhappy fate of the self-titled debut record of the Fort Worth trio Great American Novel.
"Dread," the opening track, is one of the album's brightest moments. The song's ominous first seconds of moaning bring to mind the experimental folk sounds of Bill Callahan. After that, guitarist/vocalist Will Gillham picks a grungy hard-rock fight against "radical religious fascists," his impassioned riffs dealt like swift punches from angry fists. Later, on "Penetrate," the band finds similar success. Standing on legs of Led Zeppelin and '70s brooding blues-rock, Great American Novel conjures the album's deepest grooves. The sludgy head-bobber sounds untamed and unpredictable, as if it's beckoning monstrous storm clouds.
The downfall of Great American Novel is the band's simple refusal to gamble as much on the rest of its songs. The group just doesn't sound invested or interested in the majority of the material here. The politely aggressive tone sounds empty and tame, like that of a reliably inoffensive bar-rock band, resulting in a middle-of-the-road quality full only of badass posturing and singsong melodies ("Gods or Saints").
The lack of direction and drive in the songs doesn't help. The approach sounds haphazard, as if the guys throw their music against a wall and just go with whatever sticks. Even introspective, instrumental passages feel superfluous. The album was recorded well, and the players are competent, but sadly this novel just sounds like a rough draft. –– Cole Garner Hill
The music of Sarah Jaffe will remind some listeners of that of Cat Power or PJ Harvey, although at 24, the Denton singer-songwriter is a generation younger. She obviously crosses demographic boundaries, having toured with Norah Jones, Midlake, and Lou Barlow.
The shambling elegance of her canny full-length debut album, Suburban Nature (Kirtland Records), displays a maturity beyond her years. Her voice is intimate, alternately sweet, smoky, and a little tart, and it recalls at the same time 1970s folk-rockers and 1930s Dust Bowl balladeers. But she also allows a contemporary punky attitude to imbue her songs, which occasionally flirt with a weathered and old-timey feel.
Her tender, heartbroken tunes cut to the bone. For instance, "Better Than Nothing" opens with this insight: "How can someone who wants to be loved / Hate it when they're loved at all? / Does guilt really feel that bad?"
She brings a faux-naïve charm to "Luv." The chiming bells that brighten the song also nicely frame the melody on the admonitory "Vulnerable." And she works up some coiled-snake emotions among the chamber-folk textures of "Clementine" and "Perfect Plan," which swells movingly with piano and tympani.
The rugged, lo-fi arrangement of guitar and shallow drums on "Watch Me Fall Apart" sounds sad and lonely, until Jaffe's vocals move into a higher register at the song's conclusion, her building emotions driving the intensity of her performance. Sarah Jaffe is a talent to watch. –– Gene Armstrong
This article was originally published in Tucson Weekly.
Music can be so glib these days, relegating deeply felt though not particularly adventurous music to the wastelands of Triple-A radio or wine bars. Luke Wade and No Civilians' Tomorrow's Ghosts is indeed keenly emotional, but it's so well orchestrated and performed that you can't dismiss it as sentimental hogwash. Wade has a gift for penning melodies that stay in the ears long after the song is over, and giving the album a chance just might change a listener's perspective on things.
A flirtatious joker in daily life, Wade is like a shy schoolboy in his music –– in a good way. But he's never anything less than totally in control. He perfected his singing during his years as frontman for the party-rock group Hurt Street and as an acoustic guitar-toting solo artist who would gig anywhere he got paid. On Tomorrow's Ghosts, Wade tackles the big subjects –– love, loss, life, loneliness –– and he does so gently and empathetically. In each of the disc's 11 songs, the sincerity in his dusty, world-weary voice is tangible. On "This Fire," he laments, "My heart has grown hard / Like the rock that I live on / I cannot make it on my own." He's equally bluesy on "Strangest Angels," singing, "People make the strangest angles when they're all tangled up / I lied to you because I couldn't get enough." Wade has unapologetically ventured into blue-eyed soul territory, but as the successes of comparable artists like Ray LaMontagne and John Mayer have proven, consumers are willing to buy into emotionally wrought, some might say sentimental music. In Wade's "Faith Pt. 1," a raw vulnerability emerges that, on some level, surely every quasi-sentient being can relate to.
The instrumentation on Tomorrow's Ghosts is pretty sparse: just guitar, bass, drums, keys, and, for a little old-school R&B flavor, some trumpet and saxophone. Wade may have chosen instrumental simplicity to allow his intriguing lyrics to shine. However, the songs could have used a tad more motion. The drum parts, in particular, are a little too ho-hum.
Wade and producer Nick Choate labored on the album for over a year, and the attention to detail shows. Heavy hitters such as bassist Scott Lee (Becky Middleton) and drummer Blaine Crews and keyboardist Justin Pate (both from The Orbans) make up No Civilians, and they execute the minimalist arrangements tactfully. 
Wade titled the album Tomorrow's Ghosts in reference to the ephemeral nature of human relationships. Like people, music that is meaningful one day may be a memory the next. It is a rare album, like this one, that leaves an indelible imprint of hopeful honesty. –– C.C