Every hipster in Fort Worth will be at Lola's Saloon (2736 W. 6th St., 817-877-0666) on Friday for the EPIC RUINS show (see Music story) –– and not all of them will be onstage. Just kidding. But for the band to fully realize its dense sound, a chorus of local players has been called to pitch in, including Matt Mabe (Stella Rose, Jefferson Colby) on drums, Michael "Big Mike" Richardson on guitar, Kevin Aldridge (Chatterton) on various instruments, Justin Pate (The Orbans) on keys, Jordan Roberts (Calhoun) on harmonium, and Ray Liberio (The Me-Thinks, Stoogeaphilia) on vocals. Opening the show will be Fort Worth/Dallas' Eyes Wings and Many Other Things and a band called Future People.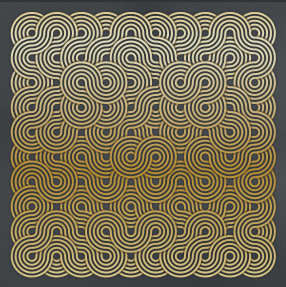 Though hipster-tastic, the EPIC RUINS show won't be the only hyper-indie thing going down on Friday and definitely not during the entire weekend. At The Moon (2911 W. Berry St., 817-926-9600) on Friday, Fort Worth's punch-you-in-the-face twin-Les Paul rockers The Dangits play with In Bad Taste and Kansas City Faggots. The next night (Saturday) at The Moon is equally heavy hitting. The afore-referenced Me-Thinks are playing with Dallas' Oil Boom. I can't recall the last Me-Thinks show, and there's no telling when the next one's gonna be, so don't miss Friday.
The weekend gets started on Thursday. At Central Market (4651 W. Fwy., 817-335-1373), CM's and the Weekly's free weekly outdoor concert series, Thursday Night Live, features Denton singer-songwriter Glen Farris with Dallas' answer to the Black Crowes, The Roomsounds. In Sundance Square, specifically at 8.0 Restaurant & Bar (111 3rd St., 817-336-0880), the Whiskey Folk Ramblers with Austinite-via-Fort Worth Collin Herring will play as part of Eight-O's weekly Thursday night series. Eight-O has been particularly kind to primo local indie-rockers over the past few weeks. Past performers include The Orbans, Telegraph Canyon, The Burning Hotels, and Sean Russell, and future shows will feature a slew of other Fort Worth acts, including Fate Lions (opening for Sahara Smith on Sept. 23), The Orbans (again, Sept. 30), Whiskey Folk (again, opening for Bruce Robison, Oct. 7), Luke Wade and No Civilians (opening for Shinyribs, Oct. 14), and Josh Weathers and the True+Endeavors (opening for Grupo Fantasma, Oct. 21). (Visit www.eightobar.com.) On Saturday, the 250-seat auditorium of the Modern Art Museum of Fort Worth (3200 Darnell St., 817-738-9215) will be graced by Denton singer-songwriter Doug Burr and Fort Worth dream-poppers Calhoun. The auditorium is "just a great space to listen to a good show," said Lance Yocom, who booked the gig via his multi-purpose entertainment company, Spune Productions, and who serves as Burr's manager. The auditorium has hosted indie acts before. Burr played there last year celebrating the release of The Shawl, the predecessor to his new long-player, O Ye Devastator, and Calhoun and Telegraph Canyon opened for him. "I'm planning on doing more in the space," Yocom said. "It's a fantastic room for an intimate show." Tix are $12.
House par-tay. For directions to and information about a party on Friday with Fort Worth rapper Dru B. Shinin' and party-rockers Sloan Automatic, e-mail thereisabrightside@gmail.com. BYOB.
Contact HearSay at hearsay@fwweekly.com.