So now Democratic gubernatorial candidate Bill White is calling for Texas governors to serve no more than two full four-year terms.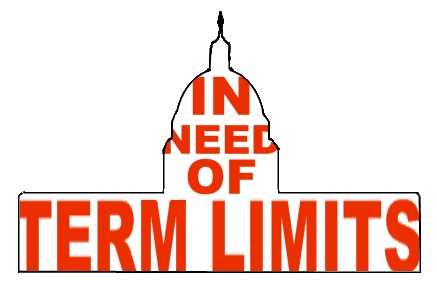 We heard that call for term limits for governor last spring, when U.S. Sen. Kay Bailey Hutchison challenged Gov. Rick Perry in the Republican primary. But since, in 2006, she'd broken her own 1993 pledge to run for no more than two terms and is now in her third, it sort of undercut her credibility. Since Perry beat her, she has yet to say whether she'll seek a fourth in 2012.
White, Houston's former mayor, at least honored Houston's limit of three two-year terms.
That Texas has no term limits for state offices wasn't much of an issue for governors until recently. No one had been governor of Texas for more than six years until conservative Democrat Allan Shivers in the 1950s served three full two-year terms, plus part of a fourth when he'd moved up from lieutenant governor.
Democrat Price Daniel Sr. succeeded Shivers and served three two-year terms, but in 1962 he lost a try for a fourth when John Connally beat him in the Democratic primary. Connally also served three two-year terms but didn't seek a fourth.
Texas switched to four-year terms in 1974. But term limits weren't an issue for governors for the next quarter-century, because every governor who ran for re-election got beat.
Republican George W. Bush broke the re-election jinx in 1998 but left office after not quite six years to live in the White House.
Republican Bill Clements served a total of eight years, but his two terms were separated by four years of Democrat Mark White.
So Perry, the first Texas governor to serve more than eight years, is almost to 10 and trying for 14.
If you were challenging a governor who'd already served that many years, you might be tempted to call for term limits. Politicians often do that when they first run for office, particularly against a longtime incumbent.
But sometimes when folks like Hutchison approach their self-declared term-limit deadline, staying in office becomes more important than some musty old pledge.
State Sen. Jane Nelson of Flower Mound has repeatedly filed legislation to limit legislators to 12 years in the House and another dozen in the Senate. Lucky for her, none of the bills passed, because if she gets re-elected in November, she'll be on course to serve 20 years.
(Nelson's election bid this year is for a two-year term rather than four because of redistricting. All Senate seats will be on the ballot in 2012, after districts are reconfigured. Winners will draw straws to see who gets to serve two and four years, to return the Senate to its usual staggered terms.)
Are term limits beneficial? Voters' — and politicians' — views usually change depending on whose term is about to get limited.
Critics say arbitrary limits remove seasoned officeholders and leave the government too much in the hands of veteran bureaucrats and lobbyists. Some Texas politicians, like Perry and Democratic former House Speaker Pete Laney, who served 10 years in that job, are fond of saying, "We already have term limits. They're called elections."
Other folks think it makes sense to bring in new blood. They say politicians who stay too long in office start thinking they're entitled to the job and its perks.
That might be said of State Rep. Joe Driver, a Garland Republican who's now seeking his 10th term. He says on his campaign web site that "Taxpayers are in revolt against the big-spending habits of liberals in government." Alas, the Associated Press discovered it was his practice to have his travel bills reimbursed by the state and by his campaign treasury.
It could also be said of U.S. Rep. Eddie Bernice Johnson. The Dallas Democrat was found to have decided that some of her relatives deserved scholarship money from the Congressional Black Caucus — even the ones who don't live in her district — despite an anti-nepotism requirement.
Both Driver and Johnson, who have opponents in the Nov. 2 election, say they are paying back the money that didn't pass the smell test.
But an attorney arguing in court for term limits could stand up and say, "Joe Driver and Eddie Bernice Johnson. Your honor, I rest my case."
And sit down.
Veteran Texas political journalist Dave McNeely can be reached at davemcneely111@gmail.com or 512/458-2963.